Midnight Breed Series
Midnight Breed books in order
Part human, part otherworldly, the Breed has lived among humankind for thousands of years, maintaining a tentative peace built on secrecy, power, and the dark justice carried out by the formidable warriors of the Order.But now, a blood war within the race is set to ignite. Vampires are going Rogue in startling numbers, feeding without discretion, k…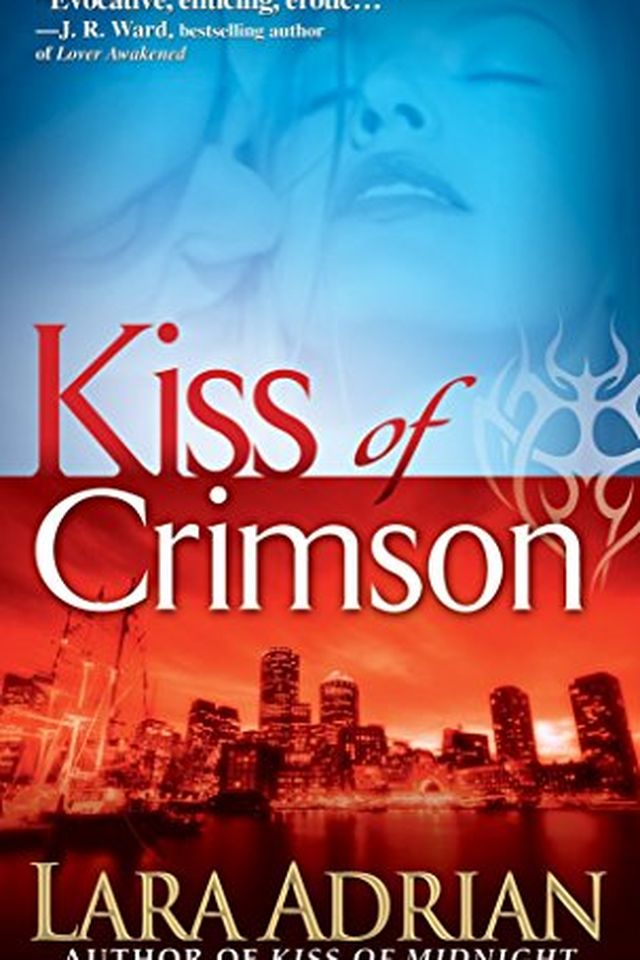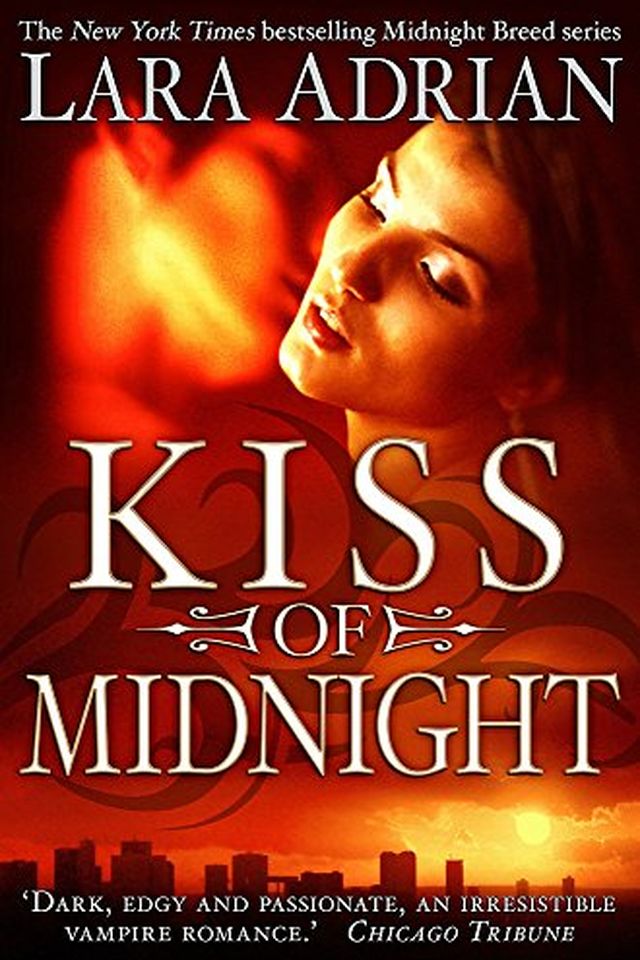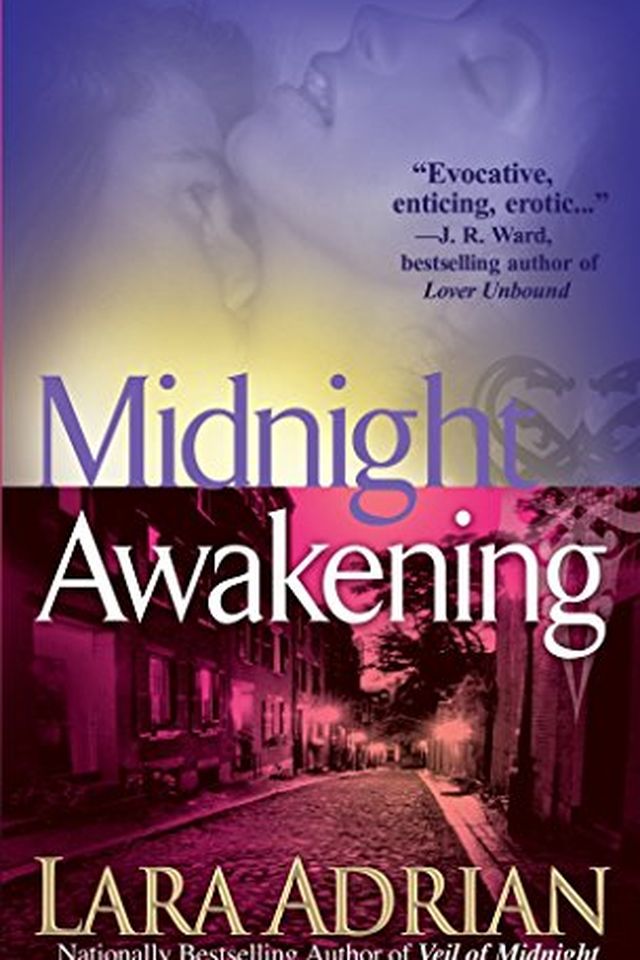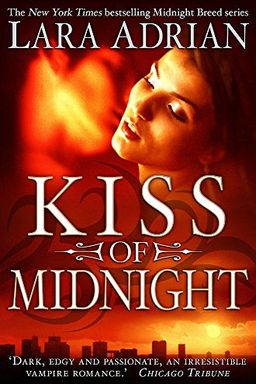 Explore a dark and dangerous world where vampires lurk in the shadows and a blood war threatens to erupt. When Gabrielle Maxwell witnesses a murder, she is thrust into a realm she never knew existed. Lucan Thorne is a Breed warrior, sworn to protect his kind from the threat of the Rogues. Despite despising the violence his brethren carry out, Lucan has no choice but to bring Gabrielle into the dark underworld he commands. Together, they confront danger, seduction, and the darkest pleasures of all.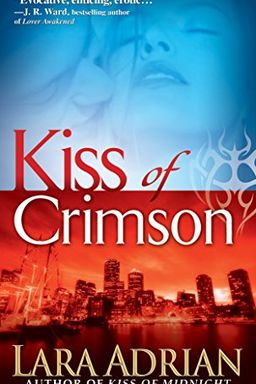 A veterinarian finds herself in a world of vampire warriors when she saves a wounded man who turns out to be one of them. Haunted by dark visions, the vampire Dante must protect Tess from a growing threat that includes himself. Through their bond, they discover hidden desires and work together to fight deadly enemies in a passion that transcends life itself.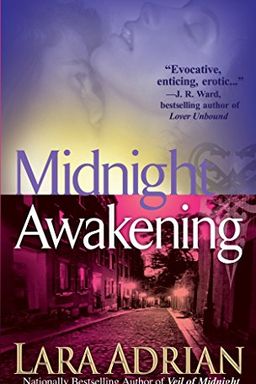 Experience the exhilarating tale of vengeance and psychic powers as Darkhaven beauty Elise Chase seeks retribution against the Rogue vampires who robbed her of everything she loved. But with her gift driving her to the brink of destruction, she turns to the deadliest member of the Breed warriors, Tegan, only to find an unexpected bond forged in blood and lust. This unholy alliance will lead them down a treacherous path of danger and desire in the heart-racing Midnight Awakening.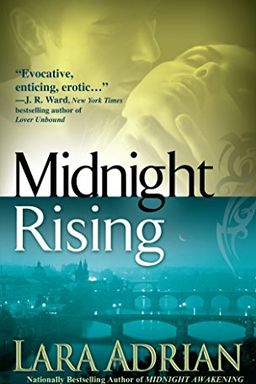 Discover a thrilling vampire romance series with Book 4 in a #1 international bestseller. Follow journalist Dylan Alexander as she inadvertently stumbles into a world of violence and secrets, and the scarred, lethally seductive warrior Rio who rises from the shadows to draw her into his world of dark desire and endless night. With an ancient evil awakened and stunning darkness on the rise, Dylan must choose between leaving Rio's midnight realm or risking it all for the man who has shown her true passion and infinite pleasure.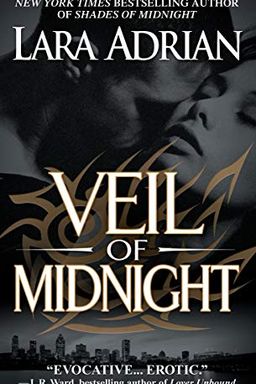 Book 5
#5
Veil of Midnight
A Midnight Breed Novel (The Midnight Breed Series Book 5)
This paranormal romance follows Renata, a warrior with deadly psychic abilities, and Nikolai, a combat-loving vampire on a mission to take down a ruthless assassin. When a loved one is in danger, Renata turns to Nikolai for help and their desire for each other grows stronger. But as they explore a forbidden pleasure, they face a threat that could destroy them both.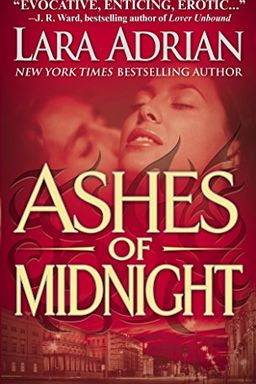 A woman is forced to flee from her home due to a fiery threat, only to be reunited with her vampire warrior ex-lover consumed by vengeance. As they navigate danger and desire, they must work together to seek out the vampire responsible for slaughtering Andreas' Breed brethren. A dangerous seduction ensues, blurring the lines between predator and prey. A thrilling tale of eternal darkness and unending pleasure.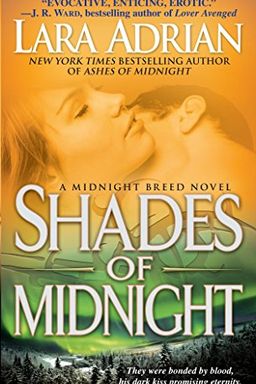 A paranormal romance set in the Alaskan wilderness, Shades of Midnight tells the story of bush pilot Alexandra Maguire and vampire warrior Kade as they investigate a series of brutal killings. As Kade is haunted by a secret shame and faces a dangerous threat, he must confront both his personal demons and the even greater evil that could destroy everything he cares about, including his bond with Alex.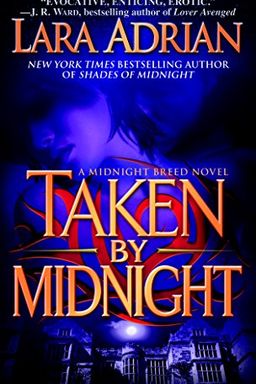 A former state trooper survives a traumatic experience in the Alaskan wilderness and discovers strange changes within herself. Seeking understanding and control, she seeks refuge with an ancient race of vampire warriors in Boston. There, she is drawn to a brooding alpha male who holds the power to comfort, heal, and arouse her. As they forge a physical relationship, they find themselves united in their determination to stop a ruthless enemy from unleashing terror on Earth. However, a dark secret from his past and her own mortality threaten their forbidden love.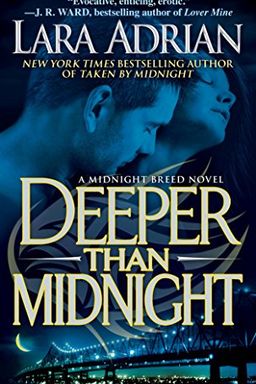 A woman is rescued from a malevolent vampire after years of captivity, but she's lost a piece of her heart. Assigned to protect her is a formidable golden-eyed Breed male who's hell-bent on making the vampire who held her pay. As Hunter becomes closer to Corinne, he must decide how far he's willing to go to end the vampire's reign, even if it means shattering her heart. This book is a story of passion, redemption, and sacrifice.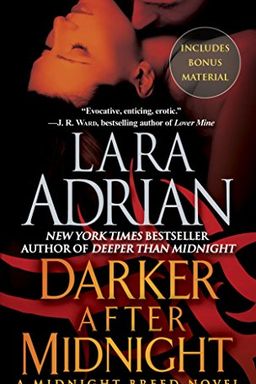 Darker After Midnight takes readers on a seductive and dangerous journey into the world of the Breed. The vampire nation is at risk of being discovered, and it's up to a group of Breed warriors to stop a power-hungry vampire from taking over. The complex character of Sterling Chase leads the charge against his own savage nature while navigating a world of addiction and redemption. Along the way, he falls for a mysterious and beautiful woman who may hold the key to saving the Breed. Enter this thrillingly sensual world where danger meets desire.
Crave The Night by Lara Adrian
Bound to Darkness by Lara Adrian
Defy the Dawn by Lara Adrian
Claimed in Shadows by Lara Adrian
Break the Day by Lara Adrian
Fall of Night by Lara Adrian
King of Midnight by Lara Adrian