Nancy Drew Mystery Stories Series
Nancy Drew Mystery Stories books in order
The Nancy Drew Mystery Stories was the long-running "main" Nancy Drew series, published between 1930 and 2003. Initially, titles were published by Grosset & Dunlap, but with #57 (1979) publication switched to Simon & Schuster. Some people consider these first 56 to be the original series and consider the Simon & Schuster series to be an entirely di…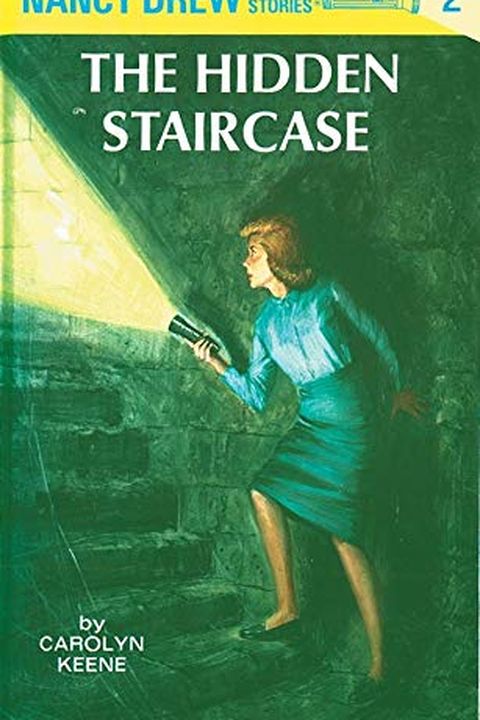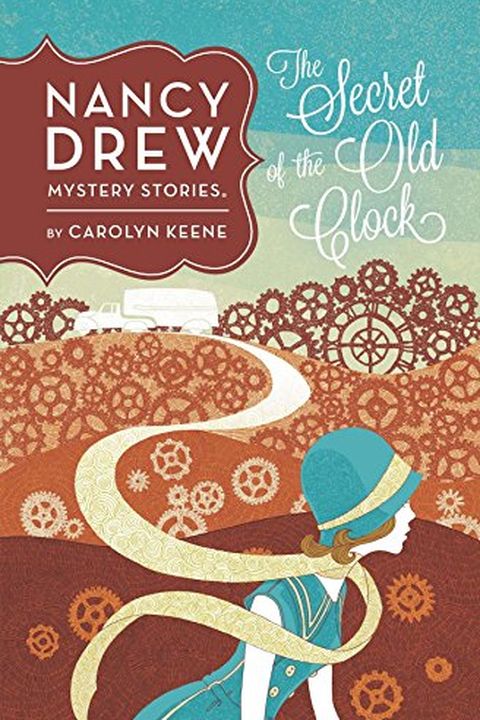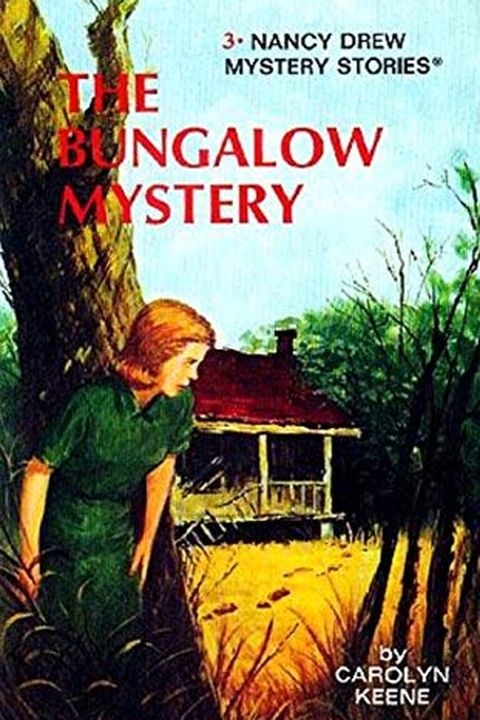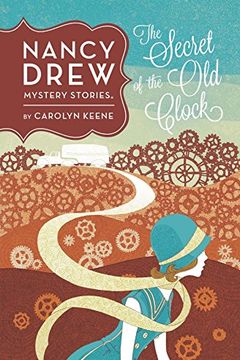 This classic mystery novel, perfect for fans of Nancy Drew or anyone new to the series, has been given a stunning new edition. Follow Nancy as she helps Mr. Crowly's friends find his missing will before the evil Topham family gets their hands on his full inheritance. Don't miss out on this timeless tale, now with a brand-new look that collectors will love.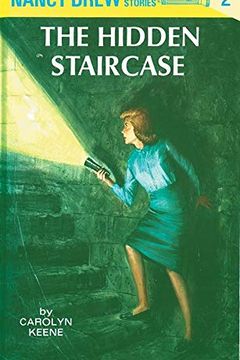 "Detective Nancy Drew investigates a case involving threats to her father, stolen valuables, and a locked mansion. When the Turnbull sisters invite her to stay in their home and solve the mystery, Nancy uses her wit and bravery to uncover the truth. Follow along as she navigates through dangerous secrets and deceit to crack this thrilling case."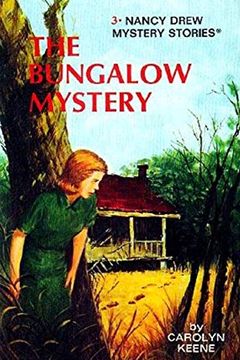 This thrilling mystery novel follows Nancy's attempt to help a friend, leading her to a deserted bungalow where danger awaits. Her quick thinking and bravery are put to the test in this perilous adventure that keeps readers on the edge of their seat.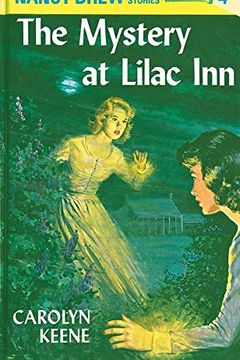 Teenage detective Nancy Drew finds herself in danger when she sets out to track a jewel thief....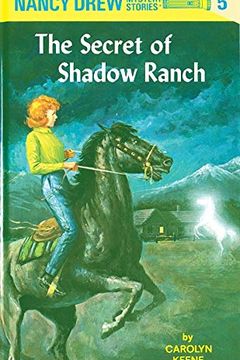 Follow Nancy Drew as she arrives at Shadow Ranch looking forward to a fun-filled vacation, but quickly finds herself involved in a mystery. The ranch is haunted by a phantom horse and being maliciously damaged by an unknown enemy. Suspecting a treasure hidden by a romantic outlaw may be at the root of the mystery, Nancy undertakes a challenging search. Alongside her friends Bess and George, they must solve the mystery before disaster strikes.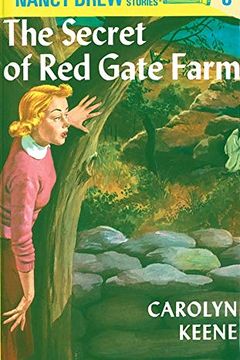 Unravel a mysterious conspiracy and a secretive cult with Nancy, George, and their new friend Jo in The Secret of Red Gate Farm. Their investigation leads them to uncover a ring of counterfeiters, all while trying to solve the case of an expensive bottle of Oriental perfume purchased by Bess Marvin.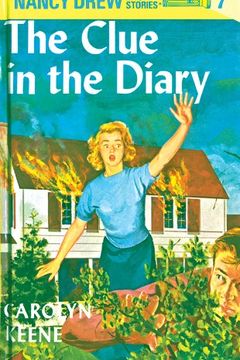 This mystery novel follows Nancy and her friends as they stumble upon a burning mansion and find themselves embroiled in a seemingly unsolvable mystery. The anonymous diary they discover contains indecipherable handwriting and puzzling technical drawings, leading them to question who dropped the diary and whether it's connected to an unscrupulous dealer in patents who has gone missing. As evidence mounts against an innocent man, Nancy takes it upon herself to clear his name and solve the mystery once and for all.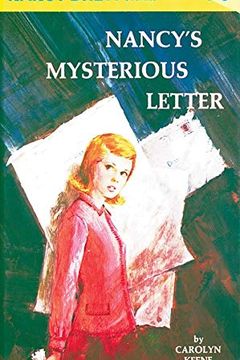 A case of mistaken identity leads Nancy Drew on a dangerous adventure to find a missing heiress. Clues uncovered by Nancy indicate that a man plans to marry the heiress and steal her inheritance. Nancy's investigation takes her through perilous situations and reveals a criminal racket. The exciting hunt for the villain and heiress makes for a thrilling mystery full of suspense.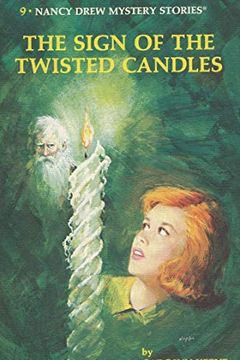 Nancy, as mediator in a generation-old feud, divulges an unknown birthright....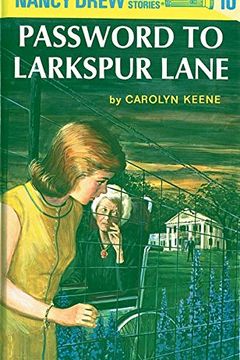 A carrier pigeon furnishes Nancy with a clue to a mysterious retreat....
The Message in the Hollow Oak by Carolyn Keene
The Mystery of the Ivory Charm by Carolyn Keene
The Whispering Statue by Carolyn Keene
The Haunted Bridge by Carolyn Keene
The Clue of the Tapping Heels by Carolyn Keene
Mystery of the Brass-Bound Trunk by Carolyn Keene
Mystery of the Moss-Covered Mansion by Carolyn Keene
The Quest of the Missing Map by Carolyn Keene
The Clue in the Jewel Box by Carolyn Keene
The Secret in the Old Attic by Carolyn Keene
The Clue in the Crumbling Wall by Carolyn Keene
Mystery of the Tolling Bell by Carolyn Keene
The Clue in the Old Album by Carolyn Keene
The Ghost of Blackwood Hall by Carolyn Keene
The Clue of the Leaning Chimney by Carolyn Keene
The Secret of the Wooden Lady by Carolyn Keene
The Clue of the Black Keys by Carolyn Keene
Nancy Drew 29 by Carolyn Keene
Nancy Drew 30 by Carolyn Keene
The Ringmaster's Secret by Carolyn Keene
The Scarlet Slipper Mystery by Carolyn Keene
The Witch Tree Symbol by Carolyn Keene
The Hidden Window Mystery by Carolyn Keene
The Haunted Showboat by Carolyn Keene
The Secret of the Golden Pavilion by Carolyn Keene
The Clue in the Old Stagecoach by Carolyn Keene
The Mystery of the Fire Dragon by Carolyn Keene
The Clue of the Dancing Puppet by Carolyn Keene
The Moonstone Castle Mystery by Carolyn Keene
The Clue of the Whistling Bagpipes by Carolyn Keene
The Phantom of Pine Hill by Carolyn Keene
The Mystery of the 99 Steps by Carolyn Keene
The Clue in the Crossword Cipher by Carolyn Keene
The Spider Sapphire Mystery by Carolyn Keene
The Invisible Intruder by Carolyn Keen
The Mysterious Mannequin by Carolyn Keene
The Crooked Banister by Carolyn Keene
The Secret of Mirror Bay by Carolyn Keene
The Double Jinx Mystery by Carolyn Keene
Mystery of the Glowing Eye by Carolyn Keene
The Secret of the Forgotten City by Carolyn Keene
The Sky Phantom by Carolyn Keene
The Strange Message in the Parchment by Carolyn Keene
Mystery of Crocodile Island by Carolyn Keene
The Thirteenth Pearl by Carolyn Keene
The Triple Hoax by Carolyn Keene
The Flying Saucer Mystery by Carolyn Keene
The Secret in the Old Lace by Carolyn Keene
The Greek Symbol Mystery by Carolyn Keene
The Swami's Ring by Carolyn Keene
The Kachina Doll Mystery by Carolyn Keene
The Twin Dilemma by Carolyn Keene
Captive Witness by Carolyn Keene
Mystery of the Winged Lion by Carolyn Keene
A Race Against Time by Carolyn Keene
Maniac by Harold Schechter
The Elusive Heiress by Carolyn Keene
Clue in the Ancient Disguise by Carolyn Keene
The Broken Anchor by Carolyn Keene
The Silver Cobweb by Carolyn Keene
The Haunted Carousel by Carolyn Keene
Enemy Match by Carolyn Keene
The Mysterious Image by Carolyn Keene
The Emerald-Eyed Cat Mystery by Carolyn Keene
The Eskimo's Secret by Carolyn Keene
The Bluebeard Room by Carolyn Keene
The Phantom of Venice by Carolyn Keene
The Double Horror of Fenley Place by Carolyn Keene
The Case of the Disappearing Diamond by Carolyn Keene
The Mardi Gras Mystery by Carolyn Keene
The Clue in the Camera by Carolyn Keene
The Case of the Vanishing Veil by Carolyn Keene
The Joker's Revenge by Carolyn Keene
The Secret of Shady Glen by Carolyn Keene
The Mystery of Misty Canyon by Carolyn Keene
The Case of the Rising Star by Carolyn Keene
The Search for Cindy Austin by Carolyn Keene
The Case of the Disappearing Deejay by Carolyn Keene
The Puzzle at Pineview School by Carolyn Keene
The Girl Who Couldn't Remember by Carolyn Keene
The Ghost of Craven Cove by Carolyn Keene
The Quaker by Liam McIlvanney
The Picture-Perfect Mystery by Carolyn Keene
The Silent Suspect by Carolyn Keene
The Case of the Photo Finish by Carolyn Keene
The Mystery at Magnolia Mansion by Carolyn Keene
Haunting of Horse Island by Carolyn Keene
The Secret at Seven Rocks by Carolyn Keene
A Secret in Time by Carolyn Keene