Oz Series
Oz books in order
The first fourteen written by L. Frank Baum. The series was continued by Ruth Plumly Thompson and other authors.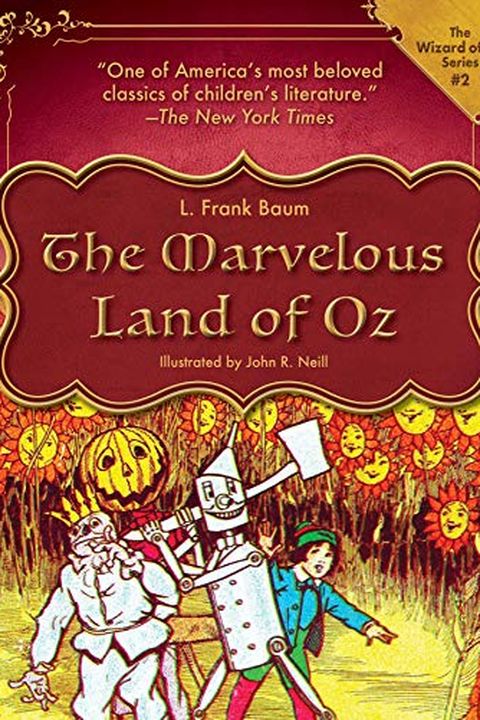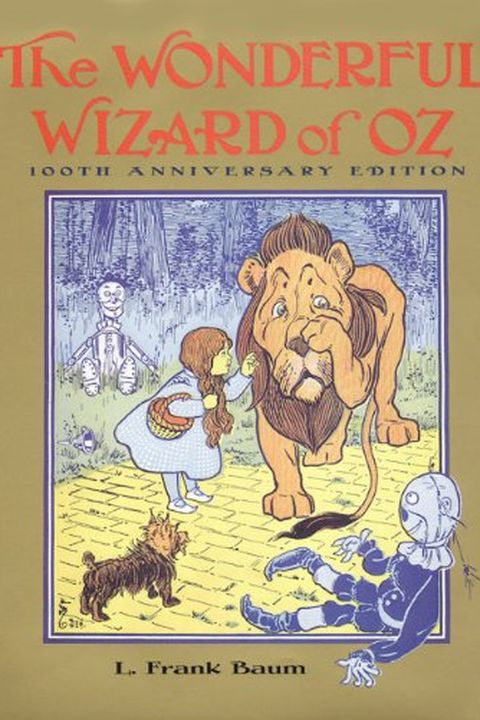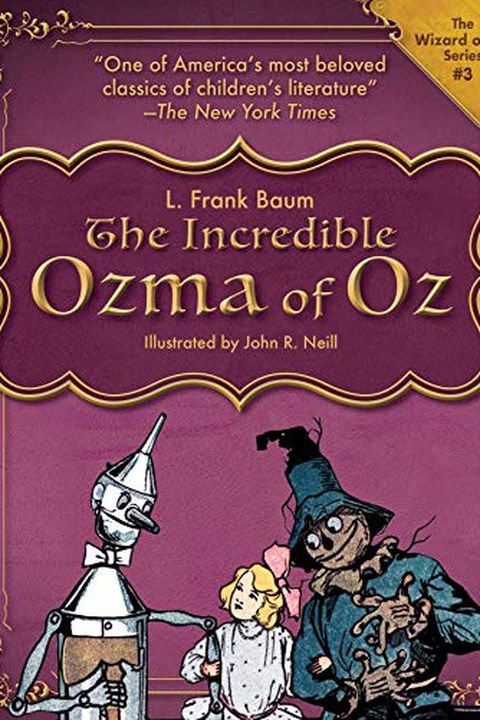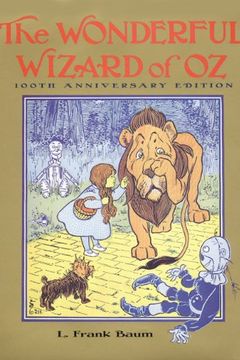 Experience the timeless tale of The Wonderful Wizard of Oz in a stunning hundredth anniversary edition with beautiful original illustrations by W.W. Denslow. Follow Dorothy and Toto on their whirlwind adventure in the magical land of Oz, where they meet unforgettable characters like the Scarecrow, Tin Woodman, and the Cowardly Lion. This classic story will teach new readers the importance of "home" and leave them enchanted for generations to come.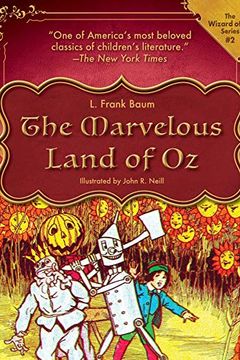 Return to the magical Land of Oz in the lesser-known, but equally-as-enchanting sequel to The Wonderful Wizard of Oz. Meet Tip, a young orphan boy seeking revenge against the Wicked Witch who raised him. This handsome, affordable edition includes original full-color artwork and follows Tip's adventures as he journeys to the Emerald City, escapes revolts, and learns who the true ruler of Oz is. Experience a classic in its truest form with The Marvelous Land of Oz.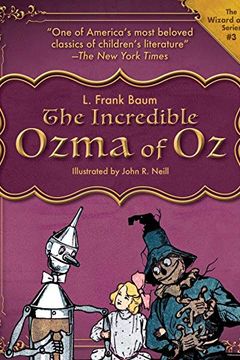 Enter the fantastical land of Oz with Dorothy in this third book of the beloved Wizard of Oz series. After being washed overboard in a storm with a yellow chicken named Billina, Dorothy realizes she's in a fairy country, but it's not Oz! With the help of a mechanical man named Tik-Tok, she meets the vain princess of the Land of Ev and ends up in her tower dungeon. Luckily, Princess Ozma and her Royal Court of Oz are on their way to save the day! Rediscover this classic children's tale that still enchants readers today, now with original full-color artwork.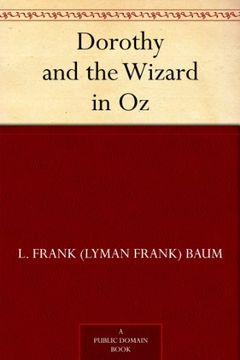 Follow Dorothy and her companions as they navigate through an underground world, filled with danger and unknown creatures. A journey of survival, friendship, and the courage to face one's fears. Get ready for an adventure like no other.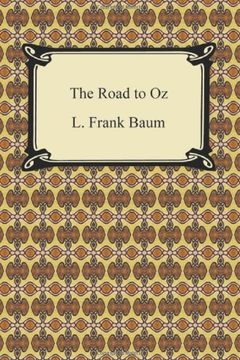 Join Dorothy and her loyal dog Toto on their fourth Oz adventure as they journey to celebrate Princess Ozma's birthday. Along the way, they meet a lost boy, a fairy, and encounter both new and familiar characters. Against all odds, they must navigate the Deadly Desert to reach Emerald City, ultimately learning that sometimes the "right" road is not the easiest path. L. Frank Baum delivers yet another charming and magical tale in this fifth installment of the beloved Oz series.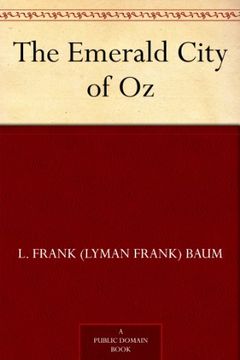 Discover a magical city made entirely of beautiful marbles and adorned with stunning emeralds. This enchanting book takes readers on an imaginative journey through the streets and buildings of the Emerald City, a place where every detail has been crafted with precious jewels. Don't miss this captivating tale that will transport you to a world of wonder and awe!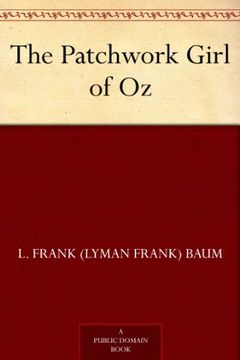 Embark on a thrilling adventure with a new band of charming characters as they join Dorothy and the Scarecrow to explore the wondrous Land of Oz. Meet a living girl made out of patchwork quilts, a conceited Glass Cat, and the lovable block-headed Woozy. This stunning facsimile of the rare first edition includes all Neill's full-color plates as well as eighty black-and-white illustrations. The Patchwork Girl of Oz is a beloved classic that has enchanted readers of all ages for over eighty years. A Books of Wonder Classic.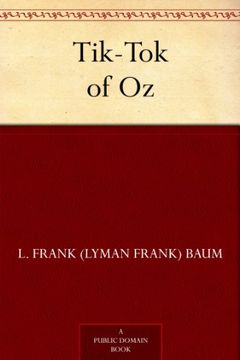 Embark on an exciting journey through the magical land of Oz with Tik-Tok, the Shaggy Man, and a cast of both new and familiar characters. Follow Queen Ann Soforth and her army on their unlikely conquest, alongside a shipwrecked girl from Oklahoma and her companion. Filled with hairbreadth escapes, wild puns, and mystifying magic, this enchanting tale is sure to captivate readers of all ages. Complete with beautiful illustrations, Tik-Tok of Oz is an enduring favorite for a whole new generation.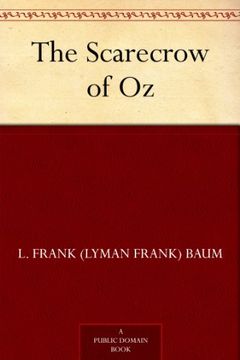 Journey to the magical land of Oz with Cap'n Bill and Trot as they team up with the Scarecrow to take down the evil King Krewl of Jinxland. This classic tale is full of adventure and excitement, perfect for readers young and old.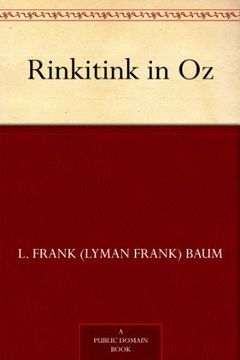 "Rinkitink in Oz" takes readers on a thrilling adventure across oceans and underground kingdoms to save a prince's people from fierce invaders. Along the way, they meet the delightful King Rinkitink and his talking goat, Bilbil. The story is filled with victories and setbacks, but when all seems lost, Dorothy and the Wizard of Oz arrive to help. Join the trio, aided by magical Pearls of Pingaree, as they rescue the prince's people from the terrifying Nome King.
The Tin Woodman of Oz by L. Frank Baum
The Magic of Oz by L. Frank (Lyman Frank) Baum
Glinda of Oz by L. Frank Baum