Sharpe Series
Sharpe books in order
The books are listed here by chronological order which is not the order in which they were written. The book "Sharpe's Christmas" contains two short stories which fit in as numbers 17.5 and 20.5 respectively in the chronology.Cornwell's series charts Richard Sharpe's progress in the British Army during the Napoleonic Wars. He begins in Sharpe's Tig…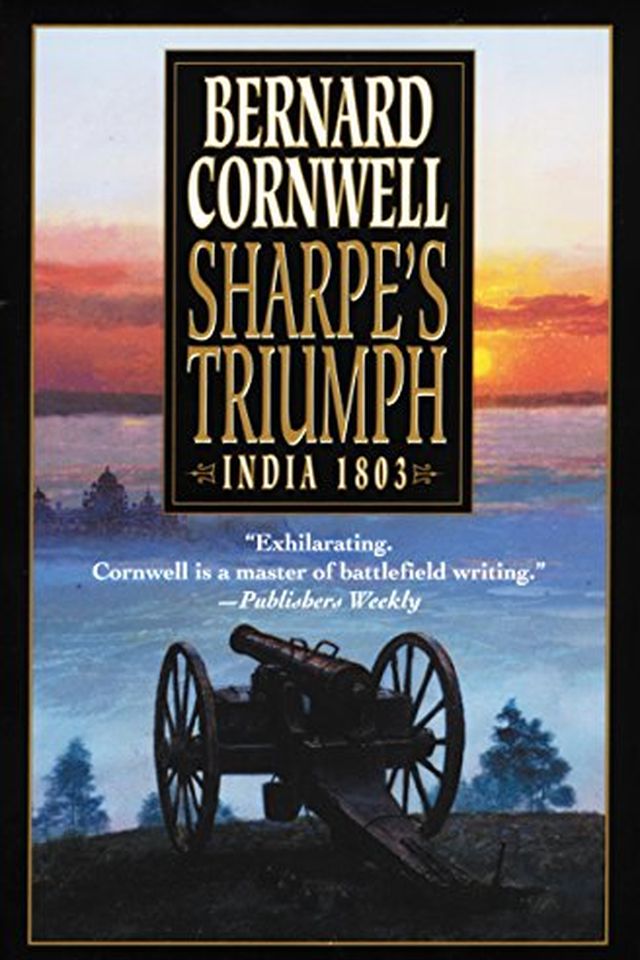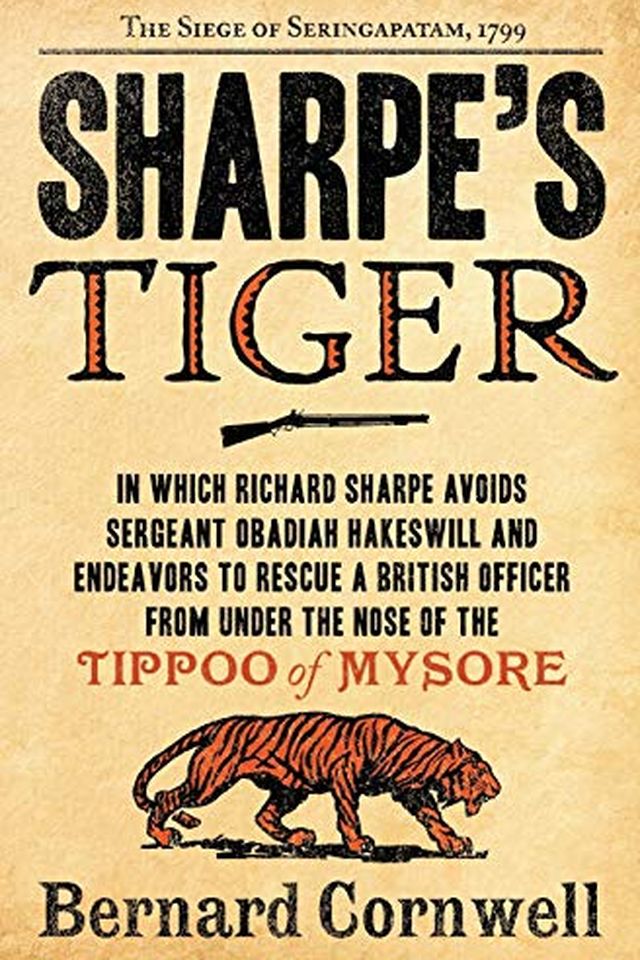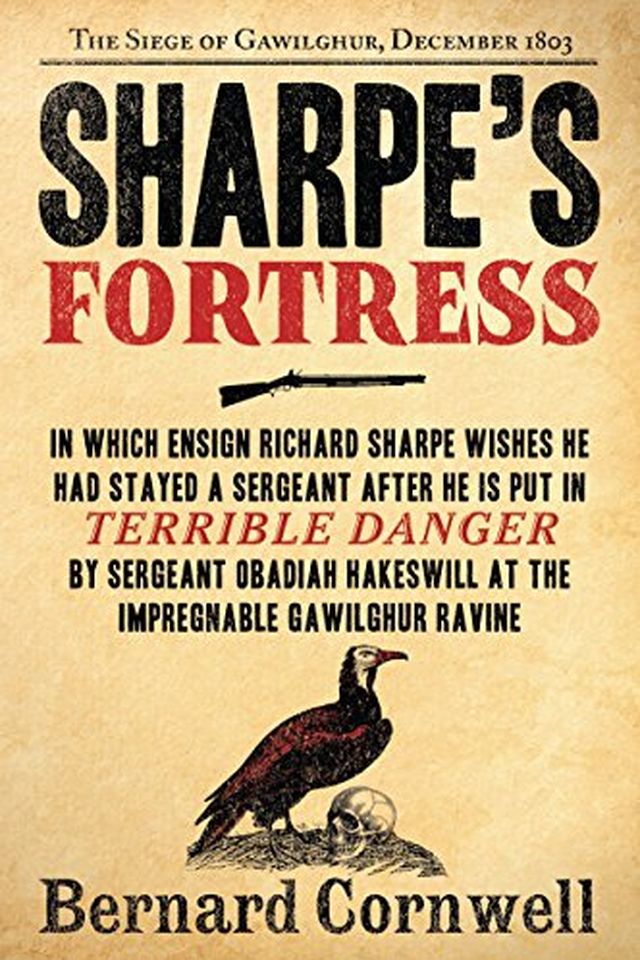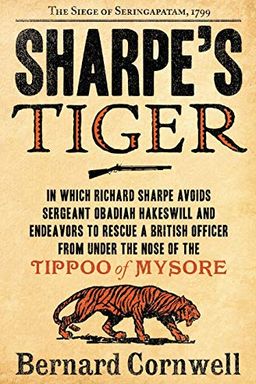 Experience the raw and daring adventures of novice soldier Richard Sharpe in India, before the start of the Peninsular War. Join him and the rest of the battalion, led by general star Arthur Wellesley, as they embark on the dangerous siege of Seringapatam. In a bid to remove the tyrannical Tippoo of Mysore from his tiger throne, the British face numerous living and ornamental tigers as they battle to free a senior officer captured by the enemy. Sharpe escapes the clutches of his own tyrant, Sergeant Obadiah Hakeswill, only to enter the confusing, exotic and dangerous world of the Tippoo. Sharp's Tiger is a gripping read from start to finish, replete with meticulous research and attention to detail from the master storyteller Bernard Cornwell.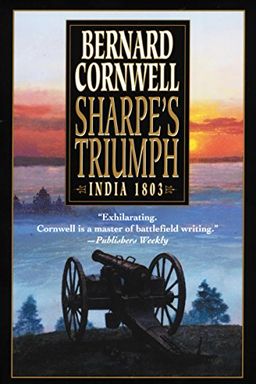 Follow Sergeant Richard Sharpe as he embarks on a hunt for an English officer who defected to the Mahratta Confederation. As he delves deeper into enemy territory, Sharpe faces unexpected temptations all the while being pursued by his worst enemy, Sergeant Obadiah Hakeswill. The two soon find themselves at the Battle of Assaye, where the outnumbered British army faces the Mahratta horde. Only if Sharpe can survive the carnage will he be able to seize his ambition and leave his mark on history.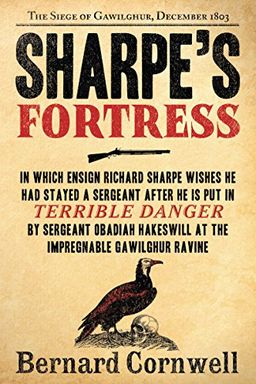 This historical fiction novel is an exciting and action-packed adventure that follows the military career of Richard Sharpe, a British Army officer during the late 18th and early 19th centuries. The book reaches a grand finale at the Siege of Gawilghur during the Maharatta War in December 1803, where Sharpe uncovers a foul treason and seeks revenge. Bernard Cornwell's writing captures the fury, chaos, and excitement of battle, making history come alive like never before.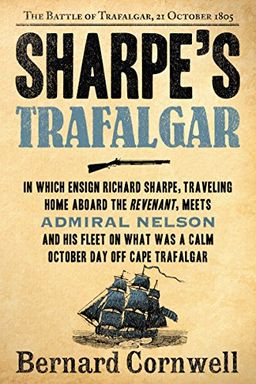 Breathtaking historical fiction at its finest! This novel takes readers on a thrilling journey through the famous Battle of Trafalgar in 1805. Follow the illustrious military career of British Army officer Richard Sharpe as he faces danger and chaos on a French warship. Critically acclaimed author Bernard Cornwell brilliantly captures the fury and excitement of battle in one of his most popular novels yet. Don't miss this vibrant and engaging piece of historical fiction!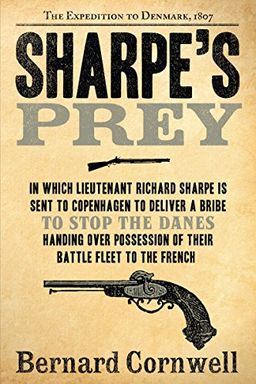 Book 5
#5
Sharpe's Prey
Richard Sharpe and the Expedition to Denmark, 1807
In "Sharpe's Prey", Richard Sharpe is sent on a secret mission to protect the Danish fleet from Napoleon's ambitions in 1807 Copenhagen. This book is the sequel to "Sharpe's Trafalgar" and features extra content on the series. Bernard Cornwell's historical adventure writing has been praised by The Washington Post as some of the best in the genre. Travel with Sharpe through a web of treachery and brutal warfare as he fights to save the day.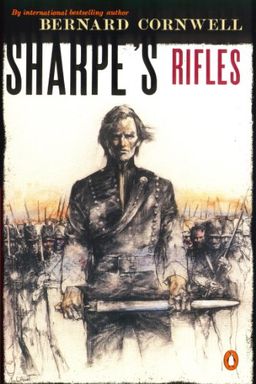 A thrilling tale set during Napoleon's invasion of Spain, this book follows Lieutenant Richard Sharpe as he struggles to lead his men through treacherous enemy territory. Full of danger, adventure, and political intrigue, readers will be on the edge of their seats until the very end.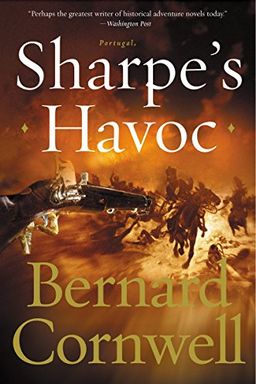 Book 7
#7
Sharpe's Havoc
Richard Sharpe and the Campaign in Northern Portugal, Spring 1809
Follow Lieutenant Richard Sharpe as he battles against Napoleon's armies in the Iberian Peninsula. While searching for a missing girl, Sharpe's world is turned upside down as the French invade a Portuguese city. Now, stranded behind enemy lines, Sharpe must navigate dangerous territory while also contending with a mysterious colonel with his own agenda. Experience the drama and disaster of wartime in this thrilling historical fiction novel.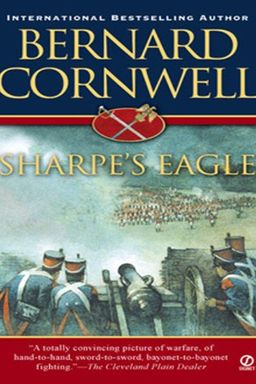 Follow Richard Sharpe, a cunning soldier born in poverty who rose through the ranks by sheer courage. As a newly promoted Captain in 1809, Sharpe clashes with incompetent commanders and finds himself with a dangerous enemy. As he leads his men into the battle of Talavera, Sharpe fights not only for his regiment's honor but for his future career. With a fierce determination and a patched green jacket, Sharpe is a soldier, hero, and rogue you'll want on your side.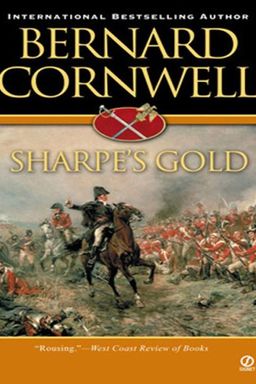 Amid an outnumbered and bankrupt army, the only thing that can save Wellington's troops from collapse is a cache of Portuguese gold. The problem? It's hidden and Captain Richard Sharpe is the only one that can steal it. But doing so means turning against his own men. Follow Sharpe's journey in this thrilling novel.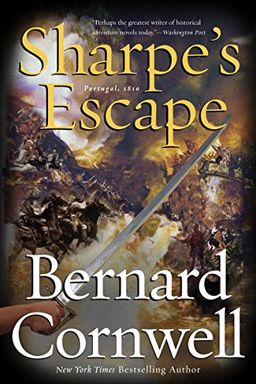 Follow Captain Richard Sharpe as he faces deadly obstacles in his mission to protect Portugal from Napoleon's largest army yet. In "Sharpe's Escape", Sharpe is threatened from both outside and within, and must be cunning and brave to overcome corrupt Portuguese brothers, an incompetent officer, and impending danger. Set in 1810, this thrilling novel will take you on a daring escape and a thrilling battle against the French invaders.
Sharpe's Battle by Bernard Cornwell
Sharpe's Company by Bernard Cornwell
Sharpe's Sword by Bernard Cornwell
Sharpe's Enemy by Bernard Cornwell
Sharpe's Honor by Bernard Cornwell
Sharpe's Regiment by Bernard Cornwell
Sharpe's Siege by Bernard Cornwell
Sharpe's Revenge by Bernard Cornwell
Sharpe's Waterloo by Bernard Cornwell
Sharpe's Devil by Bernard Cornwell