Stephanie Plum Series
Stephanie Plum books in order
Stephanie Plum is a bounty hunter with attitude. In Stephanie's opinion, toxic waste, rabid drivers, armed schizophrenics, and August heat, humidity, and hydrocarbons are all part of the great adventure of living in Jersey. She's a product of blue-collar Trenton, where houses are attached and narrow, cars are American, windows are clean, and dinner…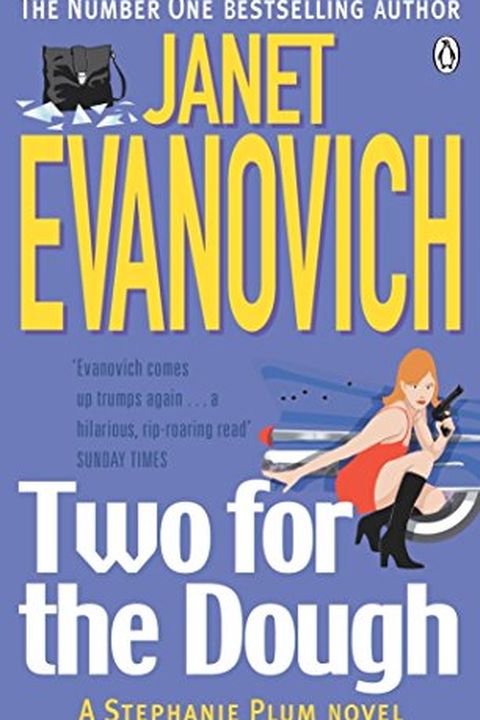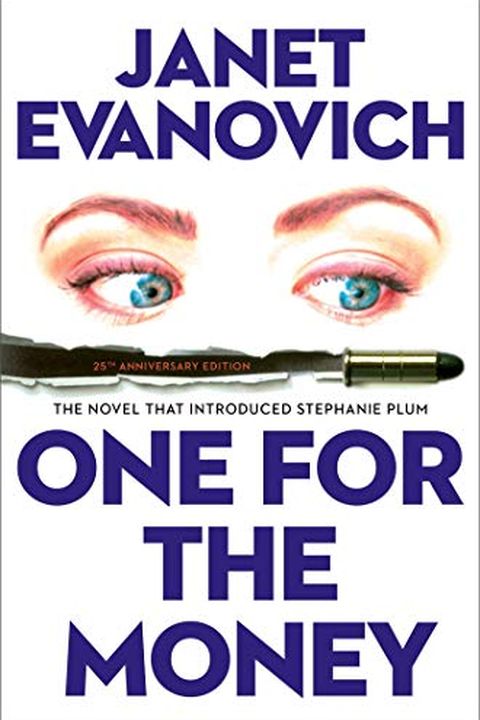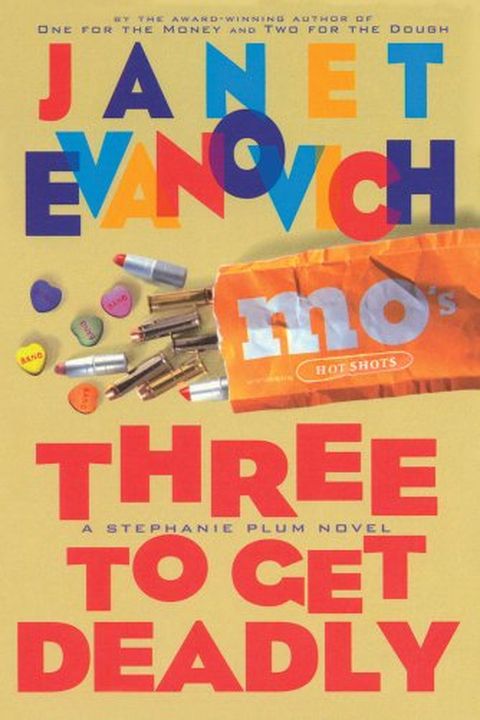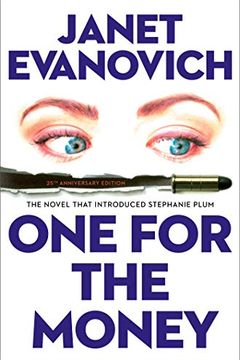 Looking for a charming yet tough protagonist who can't seem to catch a break? Meet a department store lingerie buyer turned bounty hunter in this riveting novel. Struggling to make rent, she decides to go after the big money, taking on a dangerous job that puts everything on the line. With a touch of humor and plenty of grit, follow this resourceful heroine as she battles ruthless adversaries, including a cop gone bad who just so happens to be her former lover.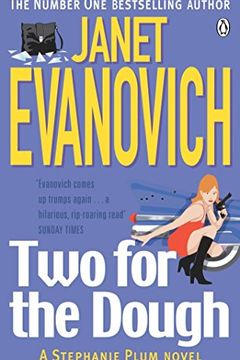 A witty and action-packed novel follows bounty hunter Stephanie Plum as she relentlessly pursues a suspect linked to a cop, with the help of her bounty hunter friend and pistol-packing grandma. But Stephanie's hunt becomes more dangerous when a sinister enemy enters the picture, threatening her life.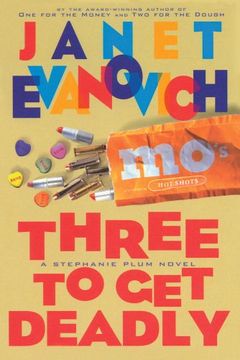 A brassy bounty hunter must track down Trenton's most beloved citizen who's gone no-show for his court appearance. With a former hooker turned wannabe bounty hunter by her side and a vice cop manipulating her every move, Stephanie Plum navigates a trail of dead drug dealers while spiraling through disastrous hair color and an increasing need for a new job. Fans of this series can expect the same wisecracks and pace in Three to Get Deadly.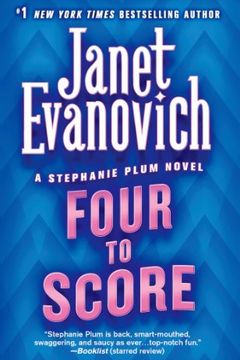 A woman named Stephanie is on the hunt for a thief and extortionist named Maxine Nowicki. However, Maxine is nowhere to be found, and her friends are turning up dead. To make matters worse, Stephanie's arch nemesis is also searching for Maxine. With the help of her mentor, Ranger, and sidekicks Grandma Mazur and Lula, Stephanie is in for a wild ride full of chaos and danger.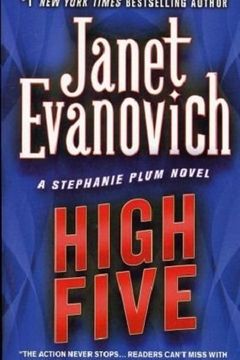 A witty and fast-paced mystery featuring the spunky Stephanie Plum. She's on a mission to find her missing Uncle Fred, capture the bail-jumping Randy Briggs, and avoid the unwanted attention of the questionable Benito Ramirez. With the help of the attractive cop, Joe Morelli, and the mysterious Ranger, she navigates a tangled web of danger and hilarity.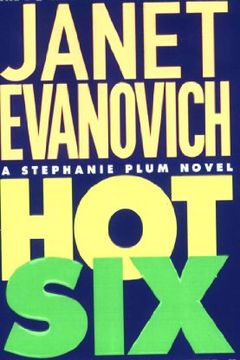 Follow bounty hunter Stephanie Plum as she navigates a series of comical mishaps and challenges in Hot Six. From the trashing of new cars to caring for an incontinent dog, Stephanie's life is never dull. But things take a serious turn when she must clear her colleague's name of a mob hit and avoid dangerous pursuers. With a volatile bail defaulter on the loose, Stephanie races against time to solve the case and stay alive.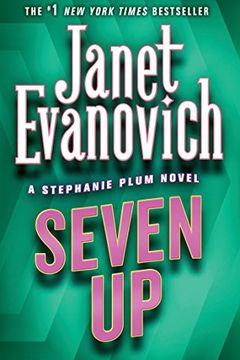 This suspenseful novel follows bounty hunter Stephanie Plum as she tries to bring in a troublesome bail jumper who has seemingly vanished. But when a corpse appears in his garden and several of Stephanie's friends go missing, she must turn to her mentor - Ranger - for help. With a series of break-ins and shocking revelations, Stephanie finds herself in danger and running for her life in this thrilling book.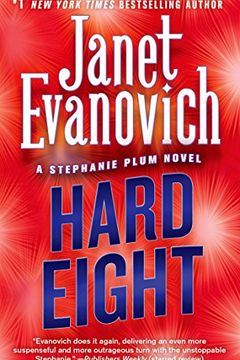 A kidnapping case comes to Fugitive Apprehension Agent Stephanie Plum, but there's a catch: a seedy bar owner is demanding money guaranteed by a bond to find the missing child. Stephanie can't stay out of it though, as the kidnapped girl's grandmother lives next door to her family. Stephanie must navigate through a slew of miscreants and a terrifying criminal to solve the case. Join Stephanie, Ranger, and Lula on their wildest adventure yet in Hard Eight.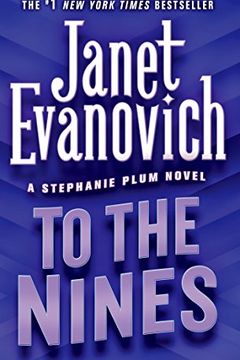 A witty and fast-paced novel, To the Nines follows Stephanie Plum, a savvy bounty hunter with a knack for getting herself into trouble. When her boss posts bail for an illegal immigrant who goes missing, Stephanie embarks on a high-stakes chase from New Jersey to Vegas. With unforgettable characters, nonstop action, and high-stakes suspense, this book is not to be missed.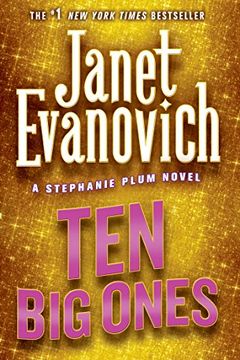 A bounty hunter from Jersey finds trouble around every corner in Ten Big Ones. Stephanie Plum tracks down a robber at a deli, only to become the target of a brutal gang. With the help of her friends and hiding out in Ranger's secret lair, she's determined to stay alive while also solving crime. Get ready for a wild ride in this original thriller.
Twelve Sharp by Janet Evanovich
Lean Mean Thirteen by Janet Evanovich
Fearless Fourteen by Janet Evanovich
Finger Lickin' Fifteen by Janet Evanovich
Sizzling Sixteen by Janet Evanovich
Smokin' Seventeen by Janet Evanovich
Explosive Eighteen by Janet Evanovich
Takedown Twenty by Janet Evanovich
Notorious Nineteen by Janet Evanovich
Top Secret Twenty-One by Janet Evanovich
Tricky Twenty-Two by Janet Evanovich
Turbo Twenty-Three by Janet Evanovich
Hardcore Twenty-Four by Janet Evanovich
Look Alive Twenty-Five by Janet Evanovich
Twisted Twenty-Six by Janet Evanovich
Fortune and Glory by Janet Evanovich
Game On by Janet Evanovich