The Baby-Sitters Club Series
The Baby-Sitters Club books in order
Series of teen novels by Ann M. MartinSee also the spin-off series:* The Baby-sitters Club Mysteries* The Baby-sitters Club Super Mysteries* The Baby-sitters Club Super Specials* The Baby-sitters Club Little Sister* The Baby-sitters Club Little Sister Super Specials* The Baby-sitters Club Friends Forever* The Baby-Sitters Club Portrait Collection* …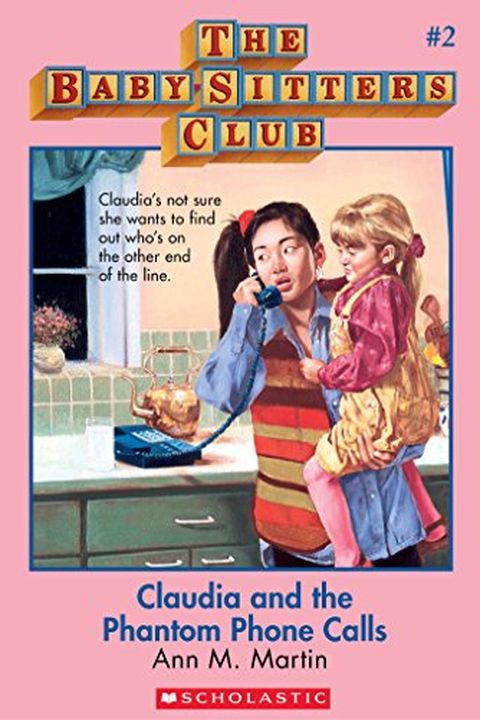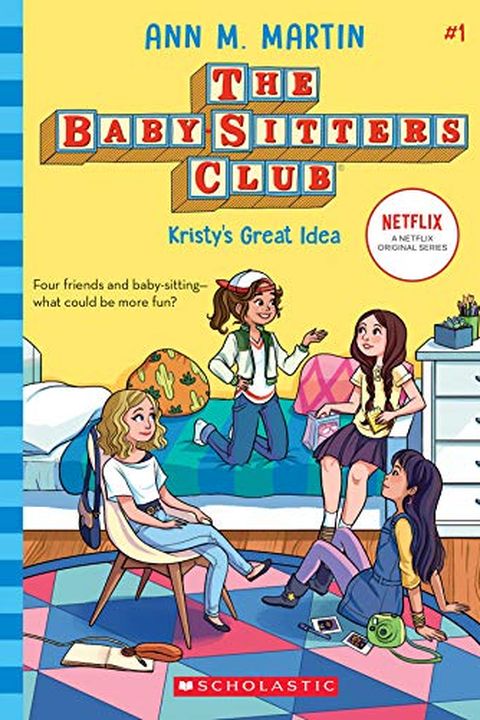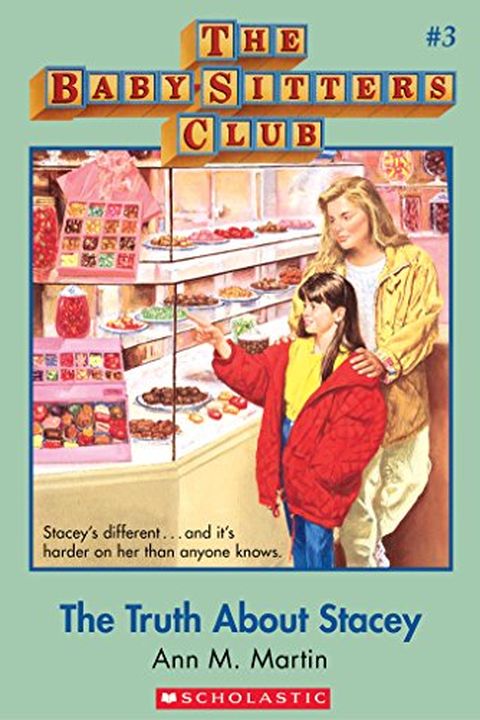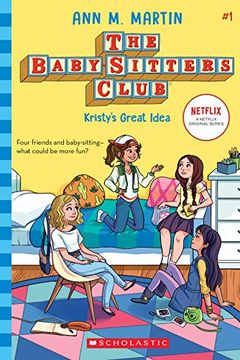 A group of friends come up with the idea to start a baby-sitters club, hoping to earn money and spend time together doing what they love. However, they soon realize that running a business isn't as easy as they thought. "Kristy's Great Idea" is a beloved classic that explores the challenges of entrepreneurship, friendship, and growing up.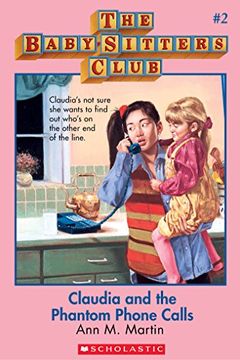 A group of teenage girls who run a babysitting club start receiving strange and spooky phone calls while out on their jobs. One member, Claudia, suspects it could be the work of the infamous Phantom Caller, a jewel thief operating in the area. Together, they try to solve the mystery with some hilarious and mixed results.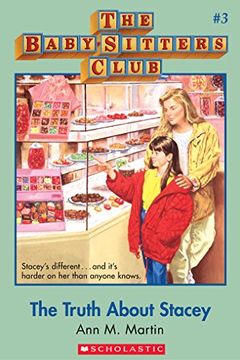 This heartwarming novel tackles the sensitive topic of diabetes and how it affects a young girl named Stacey. Despite efforts to keep her illness a secret from her family, her parents refuse to acknowledge it, causing her to lose friends and struggle with her condition. The Baby-sitters Club rallies around Stacey, providing a supportive community for her during a difficult time. Don't miss this beautiful story about friendship and overcoming adversity.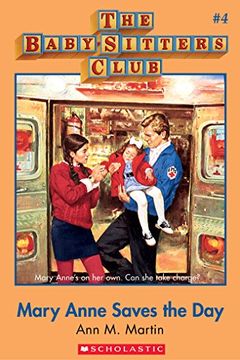 This book follows Mary Anne, a member of the Baby-sitters Club, who struggles to take the lead when her friends are fighting. When Mary Anne is left to babysit a sick child alone, she knows it's time to step up and save the day. The future of the club is in her hands.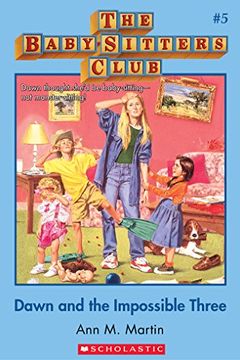 In this book, we follow Dawn, the newest member of the Baby-sitters Club, and the challenges she faces with fellow member Kristy. However, she sees an opportunity to prove herself by taking on a big babysitting job. Join Dawn on her journey to show what she's made of.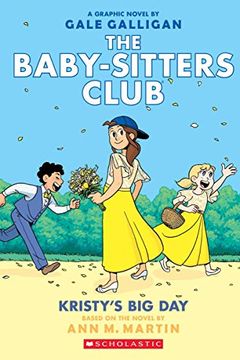 Six best friends from the Babysitters Club have the biggest job of their lives as they prepare for Kristy's mother's wedding. With fourteen kids coming to town, they spend a chaotic week changing diapers, solving mix-ups, and planning activities. Can they handle the challenge and ensure that Kristy's big day is a success? Join the BSC on this heartwarming and entertaining adventure.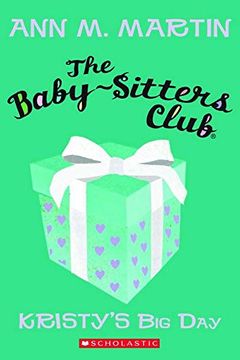 "Being a part of the Baby-sitters Club means busy days for Kristy and her friends, but nothing could prepare them for the chaos of managing fourteen children at a wedding. Follow their hilarious and heart-warming journey as they come together to make Kristy's Big Day a success."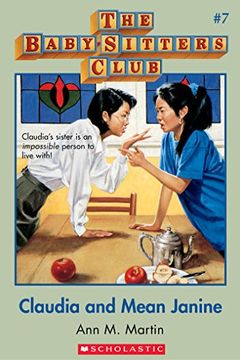 Two sisters, Claudia and Janine, face new challenges when their grandmother suffers a stroke, causing Claudia to step up and care for her. Meanwhile, the siblings' relationship becomes strained as they fight more frequently. This book explores family dynamics and the difficulties of balancing responsibilities with personal desires.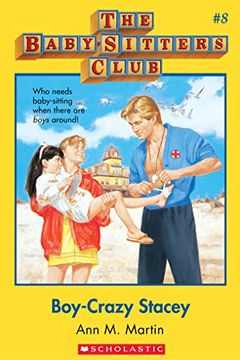 Love and responsibility are put to the test in this heartwarming tale of friendship. When Stacey falls for the handsome lifeguard during their two-week trip, she neglects her babysitting duties, causing tension with her friend Mary Anne. Will their friendship survive the boy-crazy phase? Dive into this summer read and find out.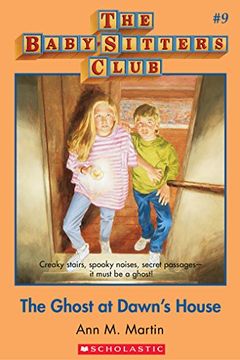 This spooky read follows Dawn and her suspicions of a ghost in her home. With mysterious noises and unexplainable occurrences, she enlists the help of her friends in a ghost hunt. Will they be able to solve the mystery before it's too late?
Kristy and the Snobs by Ann M. Martin
Claudia and the New Girl by Ann M. Martin
Good-bye Stacey, Good-bye by Ann M. Martin
Hello, Mallory by Ann M. Martin
Little Miss Stoneybrook... and Dawn by Ann M. Martin
Jessi's Secret Language by Ann M. Martin
Mary Anne's Bad-Luck Mystery by Ann M. Martin
Stacey's Mistake by Ann M. Martin
Claudia and the Bad Joke by Ann M. Martin
Kristy and the Walking Disaster by Ann M. Martin
Mallory and the Trouble With Twins by Ann M. Martin
Jessi Ramsey, Pet-sitter by Ann M. Martin
Dawn on the Coast by Ann M. Martin
Kristy and the Mother's Day Surprise by Ann M. Martin
Mary Anne and the Search for Tigger by Ann M. Martin
Claudia and the Sad Good-bye by Ann M. Martin
Jessi and the Superbrat by Ann M. Martin
Welcome Back, Stacey by Ann M. Martin
Mallory and the Mystery Diary by Ann M. Martin
Mary Anne and the Great Romance by Ann M. Martin
Dawn's Wicked Stepsister by Ann M. Martin
Kristy and the Secret of Susan by Ann M. Martin
Claudia and the Great Search by Ann M. Martin
Mary Anne and Too Many Boys by Ann M. Martin
Stacey and the Mystery of Stoneybrook by Ann M. Martin
Jessi's Baby-sitter by Ann M. Martin
Dawn and the Older Boy by Ann M. Martin
Kristy's Mystery Admirer by Ann M. Martin
Poor Mallory! by Ann M. Martin
Claudia and the Middle School Mystery by Ann M. Martin
Mary Anne vs. Logan by Ann M. Martin
Jessi and the Dance School Phantom by Ann M. Martin
Stacey's Emergency by Ann M. Martin
Dawn and the Big Sleepover by Ann M. Martin
Kristy and the Baby Parade by Ann M. Martin
Mary Anne Misses Logan by Ann M. Martin
Mallory on Strike by Ann M. Martin
Jessi's Wish by Ann M. Martin
Claudia and the Genius of Elm Street by Ann M. Martin
Dawn's Big Date by Ann M. Martin
Stacey's Ex-Best Friend by Ann M. Martin
Mary Anne + 2 Many Babies by Ann M. Martin
Kristy for President by Ann M. Martin
Mallory and the Dream Horse by Ann M. Martin
Jessi's Gold Medal by Ann M. Martin
Keep Out, Claudia! by Ann M. Martin
Dawn Saves the Planet by Ann M. Martin
Stacey's Choice by Ann M. Martin
Mallory Hates Boys (and Gym) by Ann M. Martin
Mary Anne's Makeover by Ann M. Martin
Jessi and the Awful Secret by Ann M. Martin
Kristy and the Worst Kid Ever by Ann M. Martin
Claudia's Friend by Ann M. Martin
Dawn's Family Feud by Ann M. Martin
Stacey's Big Crush by Ann M. Martin
Maid Mary Anne by Ann M. Martin
Dawn's Big Move by Ann M. Martin
Jessi and the Bad Baby-sitter by Ann M. Martin
Get Well Soon, Mallory! by Ann M. Martin
Stacey and the Cheerleaders by Ann M. Martin
Claudia and the Perfect Boy by Ann M. Martin
Dawn and the We Love Kids Club by Ann M. Martin
Mary Anne and Miss Priss by Ann M. Martin
Kristy and the Copycat by Ann M. Martin
Jessi's Horrible Prank by Ann M. Martin
Stacey's Lie by Ann M. Martin
Dawn and Whitney, Friends Forever by Ann M. Martin
Claudia and Crazy Peaches by Ann M. Martin
Mary Anne Breaks the Rules by Ann M. Martin
Mallory Pike, #1 Fan by Ann M. Martin
Kristy and Mr. Mom by Ann M. Martin
Jessi and the Troublemaker by Ann M. Martin
Stacey vs. the BSC by Ann M. Martin
Dawn and the School Spirit War by Ann M. Martin
Claudia Kishi, Live From WSTO! by Ann M. Martin
Mary Anne and Camp BSC by Ann M. Martin
Stacey and the Bad Girls by Ann M. Martin
Farewell, Dawn by Ann M. Martin
Kristy and the Dirty Diapers by Ann M. Martin
Welcome to the BSC, Abby by Ann M. Martin
Claudia and the First Thanksgiving by Ann M. Martin
Mallory's Christmas Wish by Ann M. Martin
Mary Anne and the Memory Garden by Ann M. Martin
Stacey McGill, Super Sitter by Ann M. Martin
Kristy + Bart = ? by Ann M. Martin
Abby's Lucky Thirteen by Ann M. Martin
Claudia and the World's Cutest Baby by Ann M. Martin
Dawn and Too Many Sitters by Ann M. Martin
Stacey's Broken Heart by Ann M. Martin