Alice Oseman Books
Alice Oseman is an author/illustrator and was born in 1994 in Kent, England. She has written four YA contemporary novels about teenage disasters: SOLITAIRE, RADIO SILENCE, I WAS BORN FOR THIS, and LOVELESS. She is also the creator of LGBTQ+ YA romance webcomic HEARTSTOPPER, which is now published in physical form by Hachette Children's Books.Alice's first novel SOLITAIRE was published when she was nineteen. Her YA novels have been nominated for the YA Book Prize, the Inky Awards, and the Goodreads Choice Award, and HEARTSTOPPER has been optioned for TV. She can usually be found staring aimlessly at computer screens, questioning the meaninglessness of existence, or doing anything and everything to avoid getting an office job.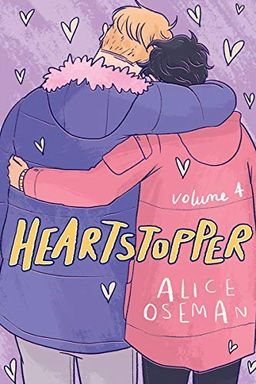 Heartstopper
Volume 4
Alice Oseman
-
2022-01-04

(first published in 2021)
Experience a heartwarming and emotional story of friendship, love, and self-discovery as Nick realizes his feelings for his friend Charlie. Follow their journey as they explore their relationship in a touching and realistic portrayal of young romance. A must-read for anyone who has ever faced the challenges of navigating their own emotions and finding acceptance.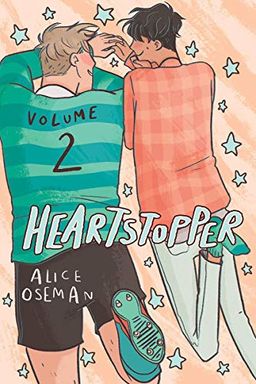 Follow the Heartstopper gang on a school trip to Paris as they face new challenges in their relationships, both with each other and within themselves. Nick and Charlie learn more about each other's private struggles, while Tao and Elle confront their feelings. Tara and Darcy share the origin of their relationship, and the teachers on the trip seem a bit too friendly. Join the journey and explore the ups and downs of young love in the City of Love.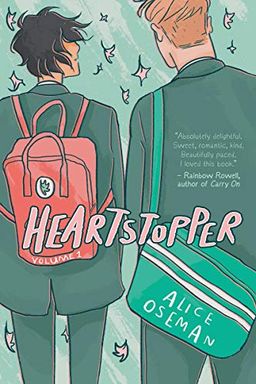 Follow the charming story of Charlie, an openly-gay, highly-strung student, and Nick, a cheerful rugby player, as they navigate their friendship and potential for something more at a British all-boys school. With relatable characters and surprising twists, Heartstopper shows that love can come from unexpected places.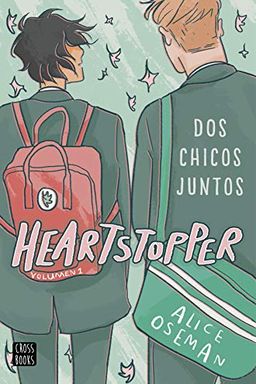 Follow the journey of Charlie, an openly gay teenage boy, and Nick, a charismatic rugby player, as they navigate through high school life and potentially something more. Their unlikely friendship blossoms quickly, and Charlie finds himself falling hard for Nick. Will love work in their favor, or are there more surprises to come? Discover the heartwarming tale of Pack Heartstopper 1.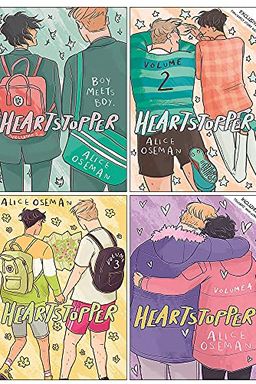 Heartstopper Series follows the friendship between Charlie and Nick, two high school students who come from different worlds. Charlie is an openly gay and anxious overthinker, while Nick is a cheerful rugby player. As they navigate through life, their friendship blossoms into something more. Written and illustrated by acclaimed author Alice Oseman, Heartstopper Series is a heartwarming story that captures the innocence and beauty of young love.
Explore identity and self-acceptance with Alice Oseman's latest YA novel. Georgia's a fanfic-loving romantic, but she's never had a crush on anyone. As she navigates university with her friends, she's determined to find love. But when her plans backfire, she questions why love isn't as easy for her. As new terms like asexual and aromantic are thrown at her, Georgia wonders if she's been searching for the wrong thing all along. Oseman delivers a warm and witty story of friendship, self-discovery, and the idea that true love isn't limited to romance.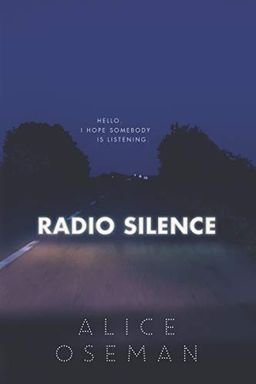 This captivating YA novel by Alice Oseman follows Frances and Aled, who defy societal expectations to make a podcast together. As they navigate the challenges of finding their voices and staying true to themselves, they must confront the possibility of being met with silence. A must-read for fans of Rainbow Rowell's Fangirl.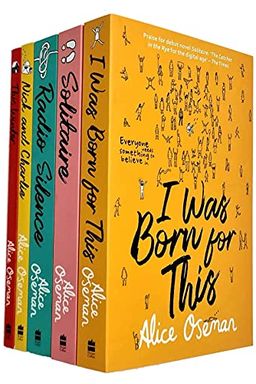 This book follows the story of Nick and Charlie, the inseparable couple who share everything from their favorite movies to their deepest secrets. As Nick gets ready to leave for university, they both wonder if their love for each other is strong enough to survive the distance. Can their first love stand the test of time, or are they delaying the inevitable?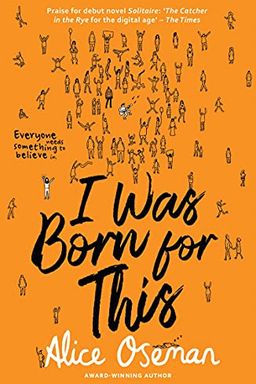 This story revolves around the world-famous teenage band, The Ark. Angel Rahimi is a part of The Ark's fandom and considers it the most important part of her life. However, frontman Jimmy Kaga-Ricci, who owes everything to the band, is now experiencing personal problems. Eventually, their paths cross and they learn to face the reality of their dreams.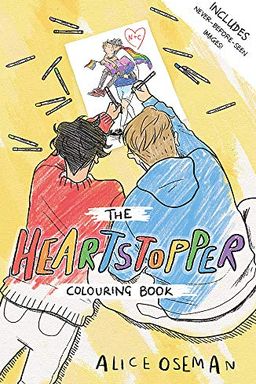 Immerse yourself in a love story that will warm your heart and ignite your creativity with this beautifully designed colouring book. Featuring fan-favourite characters and scenes, as well as opportunities to add your own personal touch, this book offers something for everyone. Celebrate the power of love and friendship by exploring the Heartstopper world in a fun and interactive way.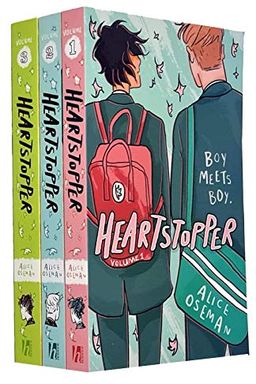 Alice Oseman Collection 6 Books Set (Solitaire, Loveless, This Winter, Radio Silence, Nick and Charlie, I Was Born for This) by Alice Oseman
Solitaire by Alice Oseman
Solitaire by Alice Oseman