Alice Oseman Books
Alice Oseman is an author/illustrator and was born in 1994 in Kent, England. She has written four YA contemporary novels about teenage disasters: SOLITAIRE, RADIO SILENCE, I WAS BORN FOR THIS, and LOVELESS. She is also the creator of LGBTQ+ YA romance webcomic HEARTSTOPPER, which is now published in physical form by Hachette Children's Books.Alice's first novel SOLITAIRE was published when she was nineteen. Her YA novels have been nominated for the YA Book Prize, the Inky Awards, and the Goodreads Choice Award, and HEARTSTOPPER has been optioned for TV. She can usually be found staring aimlessly at computer screens, questioning the meaninglessness of existence, or doing anything and everything to avoid getting an office job.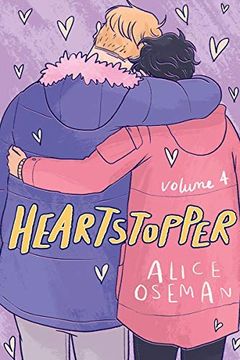 Nick's journal: I think I'm in love with Charlie. This summer with him and our friend has been amazing, and I want to say 'I love you', but... I guess I've had other things to worry about lately... Nick's journal: I think I'm in love with Charlie. This summer with him and our friend has been amazing, and I want to say 'I love you', but... I guess I...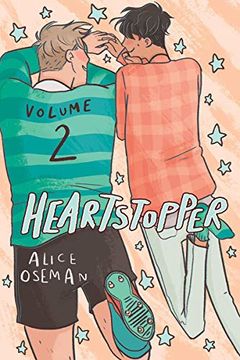 In this volume we'll see the Heartstopper gang go on a school trip to Paris! Not only are Nick and Charlie navigating a new city, but also telling more people about their relationship AND learning more about the challenges each other are facing in private…Meanwhile Tao and Elle will face their feelings for each other, Tara and Darcy share more abou...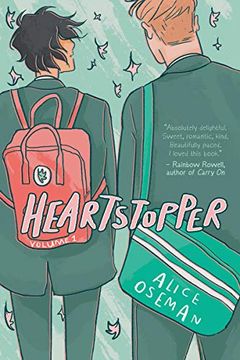 Heartstopper
Volume 1
Alice Oseman
-
2020-05-05

(first published in 2016)
The fourth novel from the phenomenally talented Alice Oseman – one of the most authentic and talked-about voices in contemporary YA.It was all sinking in. I'd never had a crush on anyone. No boys, no girls, not a single person I had ever met. What did that mean? Georgia has never been in love, never kissed anyone, never even had a crush – but as a ...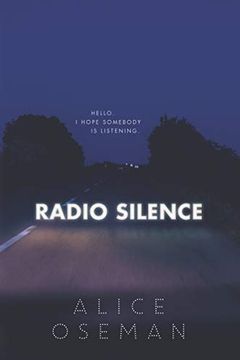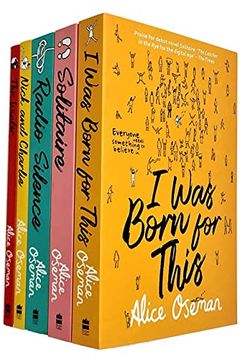 "CHARLIE: "I have been going out with Nick Nelson for two years. He likes rugby, Formula 1, dogs, the Marvel universe, the sound felt-tips make on paper, rain and drawing on shoes. He also likes me."NICK: "Things me and Charlie Spring do together include: Watch films. Sit in the same room on different laptops. Text each other from different rooms. ...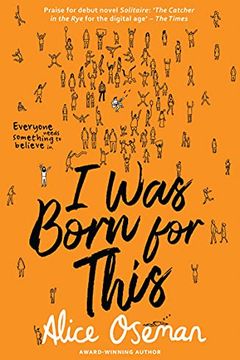 For Angel Rahimi, life is only about one thing: The Ark – a pop-rock trio of teenage boys who are currently taking the world by storm. Being part of The Ark's fandom has given her everything – her friendships, her dreams, her place in the world.Jimmy Kaga-Ricci owes everything to The Ark too. He's their frontman – and playing in a band is all he's ...
A stirring, bold and moving anthology of stories and poetry by top LGBTQ+ YA authors and new talent, giving their unique responses to the broad theme of pride. Each story has an illustration by an artist identifying as part of the LGBTQ+ community. Compiled by Juno Dawson, author of THIS BOOK IS GAY and CLEAN.A celebration of LGBTQ+ talent, PROUD i...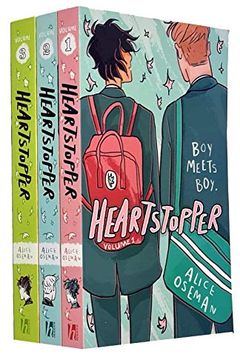 Please Note That The Following Individual Books As Per Original ISBN and Cover Image In this Listing shall be Dispatched Collectively: Heartstopper Series Volume 1-3 Books Set By Alice Oseman: Heartstopper Volume Three: Charlie didn't think Nick could ever like him back, but now they're officially boyfriends. Nick's even found the courage to come o...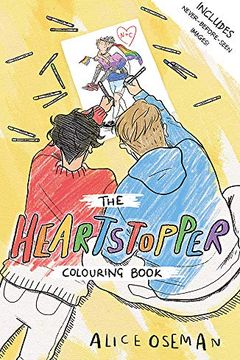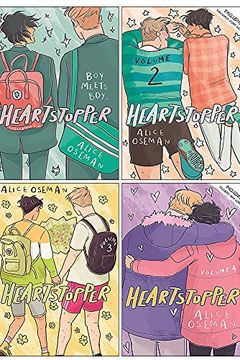 Alice Oseman Collection 6 Books Set (Solitaire, Loveless, This Winter, Radio Silence, Nick and Charlie, I Was Born for This) by Alice Oseman
Solitaire by Alice Oseman
Solitaire by Alice Oseman
Pack Heartstopper 1 2021 (Crossbooks) by Alice Oseman