K.J. Charles Books
KJ is a writer of romance, mostly m/m, historical or fantasy or both. She blogs about writing and editing at http://kjcharleswriter.com. She lives in London, UK, with her husband, two kids, and a cat of absolute night.Twitter https://twitter.com/kj_charlesJoin the lively Facebook group at https://www.facebook.com/groups/13876...Sign up to the (infrequent) newsletter at http://kjcharleswriter.com/newsletterPlease **do not** message me on Goodreads as I no longer check the inbox due to unwanted messages.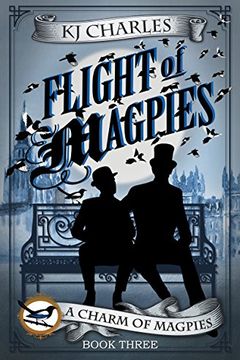 Danger in the air. Lovers on the brink.With the justiciary understaffed, a series of horrifying occult murders to be investigated, and a young student flying off the rails, magical law enforcer Stephen Day is under increasing stress. And the strain is starting to show in his relationship with his aristocratic lover, Lord Crane.Crane chafes at the r...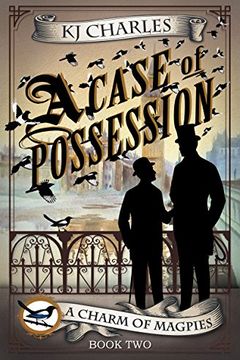 Magic in the blood. Danger in the streets.Lord Crane has never had a lover quite as elusive as Stephen Day. He knows Stephen's job as justiciar requires secrecy, but the magician is doing his disappearing act more than seems reasonable—especially since Crane will soon return to his home in China. When a blackmailer threatens to expose their illicit...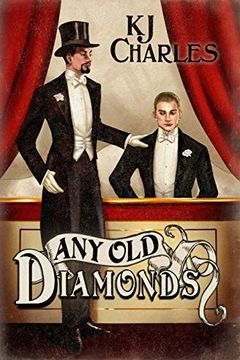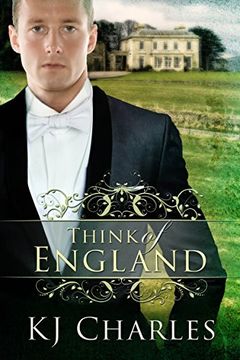 Lie back and think of England…England, 1904. Two years ago, Captain Archie Curtis lost his friends, fingers, and future to a terrible military accident. Alone, purposeless and angry, Curtis is determined to discover if he and his comrades were the victims of fate, or of sabotage.Curtis's search takes him to an isolated, ultra-modern country house, ...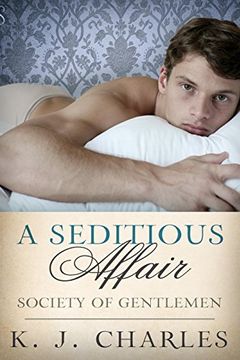 K. J. Charles turns up the heat in her new Society of Gentlemen novel, as two lovers face off in a sensual duel that challenges their deepest beliefs.  Silas Mason has no illusions about himself. He's not lovable, or even likable. He's an overbearing idealist, a Radical bookseller and pamphleteer who lives for revolution . . . and for Wednesday nig...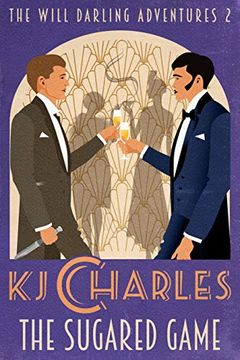 It's been two months since Will Darling saw Kim Secretan, and he doesn't expect to see him again. What do a rough and ready soldier-turned-bookseller and a disgraced shady aristocrat have to do with each other anyway?But when Will encounters a face from the past in a disreputable nightclub, Kim turns up, as shifty, unreliable, and irresistible as e...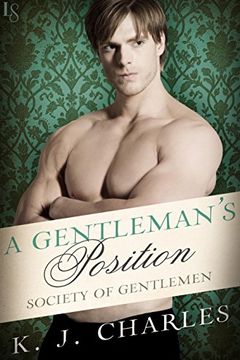 Power, privilege, and the rigid rules of class leave two hearts yearning for connection in the sizzling new Society of Gentlemen novel from K. J. Charles.  Among his eccentric though strictly principled group of friends, Lord Richard Vane is the confidant on whom everyone depends for advice, moral rectitude, and discreet assistance. Yet when Richar...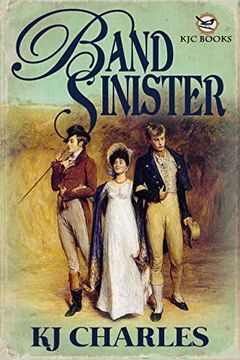 Sir Philip Rookwood is the disgrace of the county. He's a rake and an atheist, and the rumours about his hellfire club, the Murder, can only be spoken in whispers. (Orgies. It's orgies.)Guy Frisby and his sister Amanda live in rural seclusion after a family scandal. But when Amanda breaks her leg in a riding accident, she's forced to recuperate at ...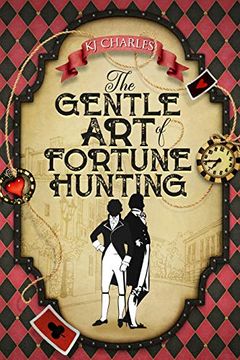 Robin Loxleigh and his sister Marianne are the hit of the Season, so attractive and delightful that nobody looks behind their pretty faces. Until Robin sets his sights on Sir John Hartlebury's heiress niece. The notoriously graceless baronet isn't impressed by good looks, or fooled by false charm. He's sure Robin is a liar—a fortune hunter, a card ...
If you stop running, you fall.Jonah Pastern is a magician, a liar, a windwalker, a professional thief…and for six months, he was the love of police constable Ben Spenser's life. His betrayal left Ben jailed, ruined, alone, and looking for revenge.Ben is determined to make Jonah pay. But he can't seem to forget what they once shared, and Jonah refus...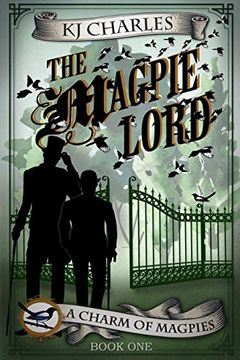 Slippery Creatures by KJ Charles
An Unnatural Vice by KJ Charles
The Secret Casebook of Simon Feximal by KJ Charles
Spectred Isle by KJ Charles
Gilded Cage by KJ Charles
An Unsuitable Heir by KJ Charles
The Price of Meat by Temple Grandin, Catherine Johnson
Rag and Bone by KJ Charles
The Rat-Catcher's Daughter by KJ Charles
A Queer Trade by KJ Charles
Unfit to Print by KJ Charles
Proper English by KJ Charles
Une Collection Pour Gentlemen by KJ Charles
A Fashionable Indulgence by KJ Charles
Non-Stop Till Tokyo by K J Charles
An Unseen Attraction by KJ Charles