Kristen Callihan Books
Kristen Callihan is an author because there is nothing else she'd rather be. She is a RITA winner and three-time nominee and winner of two RT Reviewer's Choice awards. Her novels have garnered starred reviews from Publisher's Weekly and the Library Journal, as well as being awarded top picks by many reviewers. Her debut book FIRELIGHT received RT Magazine's Seal of Excellence, was named a best book of the year by Library Journal, best book of Spring 2012 by Publisher's Weekly, and was named the best romance book of 2012 by ALA RUSA. When she is not writing, she is reading.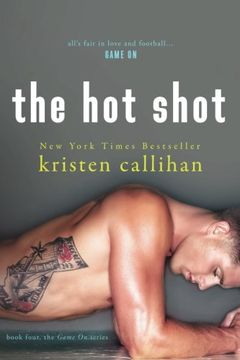 The first time I met Jax Blackwood things went a little sideways. In my defense, I didn't know he was Jax Blackwood—who expects a legendary rock star to be shopping for groceries? More importantly, a blizzard was coming and he was about to grab the last carton of mint-chocolate chip. Still, I might have walked away, but then he smugly dared me to t...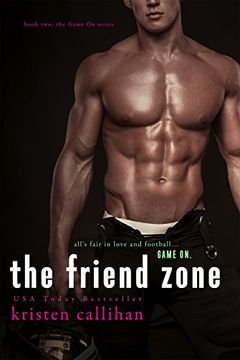 Gray doesn't make friends with women. He has sex with them. Until Ivy. The last thing star tight-end Gray Grayson wants to do is drive his agent's daughter's bubblegum pink car. But he needs the wheels and she's studying abroad. Something he explains when she sends him an irate text to let him know exactly how much pain she'll put him in if he cras...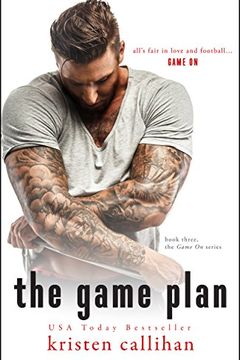 A beard-related dare and one hot-as-hell kiss changes everything.NFL center Ethan Dexter's focus has always been on playing football and little else. Except when it comes to one particular woman. The lovely Fiona Mackenzie might not care about his fame, but she's also never looked at him as anything more than one of her brother-in-law's best friend...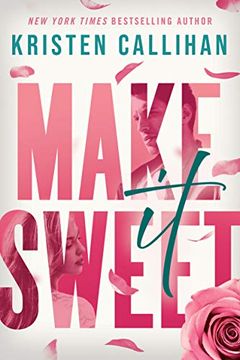 From New York Times bestselling author Kristen Callihan comes a charming, emotional romance about redefining dreams and discovering unlikely love along the way.Life for Emma isn't good. The world knows her as Princess Anya on Dark Castle, but then her character gets the axe—literally. The cherry on top is finding her boyfriend in bed with another w...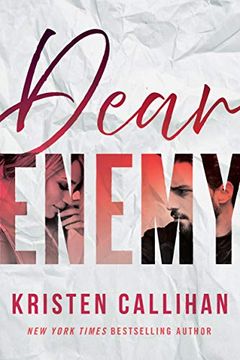 From New York Times bestselling author Kristen Callihan comes a smart, emotional contemporary romance about finding love with the most unlikely of people. As kids, they hated each other. Macon Saint was beautiful, but despite his name, Delilah knew he was the devil. That he dated her slightly evil sister, Samantha, was no picnic either. When they b...
Once the night comes . . .Will Thorne is living a nightmare, his sanity slowly being drained away by a force he can't control. His talents have made him the perfect assassin for hire. But as he loses his grip on reality, there is no calming him—until he finds his next target: the mysterious Holly Evernight.Love must cast aside the shadows . . .Holl...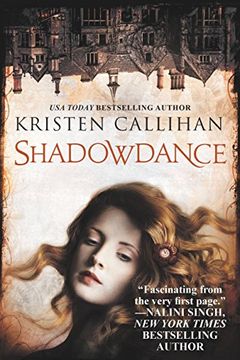 Shadowdance
The Darkest London Series
Kristen Callihan
-
2013-12-17
Once a heart is lost in shadow...Life has been anything but kind to Mary Chase. But the Society for the Suppression of Supernaturals has given her purpose. Now she's been tasked with catching a vicious murderer dubbed the Bishop of Charing Cross. But someone is already on the case—and the last thing he relishes is a partner.Only someone who lives i...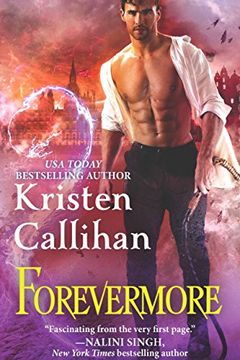 Exposed by Kristen Callihan
Idol - Épisode 3 by Kristen Callihan
Idol - Épisode 2 by Kristen Callihan
Idol - Épisode 1 by Kristen Callihan
Niegrzeczny rockman by Kristen Callihan
Moonglow by Kristen Callihan
Winterblaze by Kristen Callihan
Outmatched by Kristen Callihan
Soulbound by Kristen Callihan
Firelight by Kristen Callihan