Laura van den Berg Books
Laura van den Berg was raised in Florida. Her first collection of stories, What the World Will Look Like When All the Water Leaves Us, was a Barnes & Noble Discover Great New Writers selection and a finalist for the Frank O'Connor International Short Story Award. Her second collection of stories, The Isle of Youth (FSG Originals, 2013), received the Rosenthal Award for Fiction from the American Academy of Arts and Letters and the Bard Fiction Prize. Her first novel, Find Me (FSG, 2015), was long-listed for the 2016 International Dylan Thomas Prize. Her most recent novel, The Third Hotel (FSG, 2018) was a finalist for the Young Lions Fiction Award. Her next collection of stories, I Hold a Wolf by theEars, will be published in June 2020. She lives in the Boston area.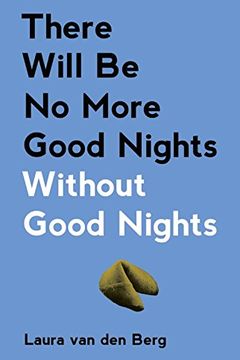 Explore new worlds and identities with Laura van den Berg's compelling collection of stories. The characters are in search for more, whether it's in markings on tortoise shells or on other planets. From the mundane to the strange, these restless narrators will take you on a journey full of mysteries and hidden aches, with no guarantee for satisfying answers. But what they discover along the way will be nothing short of marvelous.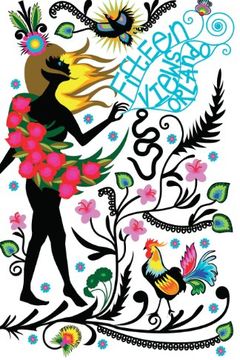 "15 Views Volume II: Corridor" is a unique collection of 15 linked stories, set in 15 distinct locales, exploring the literary side of Orlando and the Tampa Bay area. The book offers a literary portrait of both cities, highlighting the I-4 Corridor that connects them. The Orlando thread delves into a world plagued with violence, weaving stories from the outskirts of Oviedo, down the Greenway Trail, and into downtown. The Tampa thread sprawls across the entire bay area, following quirky tales of Albanian myths, local history, an assassin, corgis, and a mysterious black plane. The book features 30 black-and-white illustrations and a double-sided design for easy transitioning between the two cities.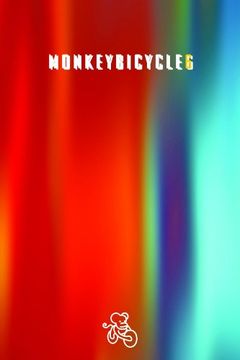 Monkeybicycle (Monkeybicycle, #6)
Brandi Wells, Sheila Ashdown, Matt Bell, Ryan Boudinot, Kim Chinquee, Martha Clarkson, Michael Czyzniejewski, Curtis Smith, Laura van den Berg
-
2009-04-27
Monkeybicycle6 is a diverse collection of short stories and poems from award-winning authors. The works are funny, sober, short, and long, appealing to readers from every genre. Every single contributor knows what it takes to tell a great story, with past contributors including Samantha Hunt and Steve Almond. Monkeybicycle has gained a reputation for publishing only the best in literary voices, and this issue is no different. With the support of Dzanc Books, Monkeybicycle has become one of the most respected small literary journals out there.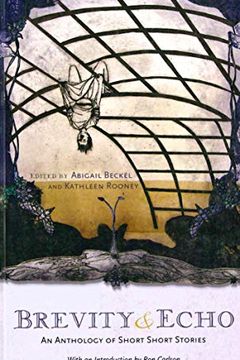 "Experience the rich and diverse world of flash fiction with this anthology featuring previously published short shorts by talented Emerson College alumni. Edited by Abigail Beckel and Kathleen Rooney, Brevity and Echo showcases a wide range of styles that celebrate Emerson's writing program legacy. With contributions from Don Lee, Denise Duhamel, Lee Harrington, and more, this anthology features stories that have appeared in acclaimed publications like McSweeney's and Best American Non-Required Reading. Discover the power of brevity with stories weighing in at just 55 words to 1400 words long."
"Uncover fresh and electrifying stories from acclaimed authors like Haruki Murakami and Louise Erdrich in this debut edition of Freeman's - a new biannual literary journal featuring the best unpublished fiction, nonfiction, and poetry about new beginnings and strange encounters. With essays from notable writers like Aleksandar Hemon and Garnette Cadogan, Freeman's is an essential map to the world's latest and greatest writing. Don't miss your chance to experience this terrific anthology that is sure to become a classic in years to come."
Delve into the fascinating and spine-tingling world of monsters in this collection of stories by renowned American writers, featuring Mud Men, mummies, and MothMan. Bonnie Jo Campbell, Ben Percy, and Aimee Bender explore our fears and fascinations with creatures that go bump in the night. Get ready to be thrilled and chilled to the bone with this must-read compilation.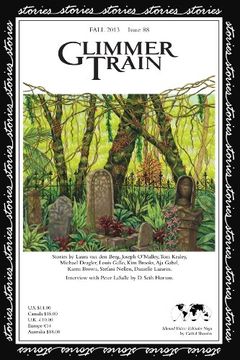 Glimmer Train Stories, #88
Laura van den Berg, Joseph O'Malley, Tom Kealey, Michael Deagler, Louis Gallo, Kim Brooks, Aja Gabel, Karen Brown, Stefani Nellen, Danielle Lazarin, Peter LaSalle, D. Seth Horton (interviewer)
-
2013-08-01
A collection of literary short stories that transport readers through tales of Antarctica, the pursuit of virtue, lost siblings, and more. Established and emerging writers share their gripping stories of truth, family, love, and anxiety, reminding us of the beauty that lies within us all.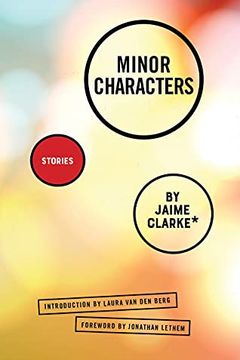 Discover the untold stories of the supporting characters in a trilogy of novels by a talented contemporary writer. MINOR CHARACTERS features previously published short stories by Jaime Clarke, as well as contributions from other gifted writers. This unique collection enriches the standalone novels in the trilogy, with a foreword by Jonathan Lethem and an introduction by Laura van den Berg. Explore the landscapes of Vernon Downs, World Gone Water, and Garden Lakes through the eyes of characters that you never knew existed.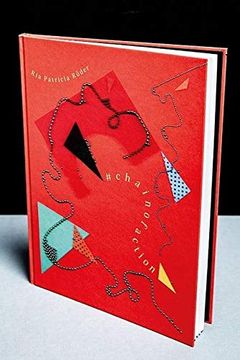 "Chain of Action" is a unique artistic experiment by Ria Patricia Röder that explores the connection between images and storytelling. Röder creates photographic collages in her "Scanogram" series by bringing together a variety of pictorial elements on a scanner screen. The book features eleven authors, including Diane Williams and Lauren Groff, who were each invited to select a scanogram and create a text in response to it. The result is a fascinating collection of distinct voices that show how an image can trigger a narrative #chainofaction.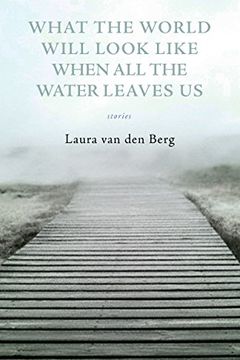 Explore the fascinating intersection of myth and reality in this debut collection of stories. From a failed actress working as a Bigfoot impersonator to a grieving missionary obsessed with a mysterious creature in the forests of the Congo, each tale is rich, inventive, and thought-provoking. In the title story, a young woman in Madagascar confronts her sexuality and dreams of becoming a long-distance swimmer. Delve into these captivating narratives and discover a world you never knew existed.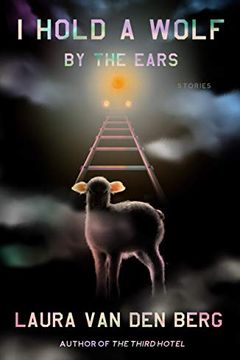 The Isle of Youth by Laura van den Berg
Ploughshares Spring 2021 Guest-edited by Laura van den Berg by Laura van den Berg, Helen Phillips, Fernando A. Flores, Kaveh Akbar, Eloisa Amezcua, Carl Phillips
The Best American Nonrequired Reading 2008 by
Apple, Tree by Lise Funderburg
xo Orpheus by Kate Bernheimer
The Third Hotel by Laura van Den Berg
If That's All There Is (Electric Literature's Recommended Reading) by Mona Awad
Find Me by Laura van Den Berg