Mary E. Pearson Books
Mary E. Pearson is the NYT bestselling and award-winning author of eleven YA novels and one novella. Her works include the completed trilogy, The Remnant Chronicles, which in a starred review, Publisher's Weekly called "masterfully crafted." Her favorite activities as a child were climbing tall trees imagining she was a hero in some fantastical world, or running along fence tops and roofs pretending she was a spy with a bagful of amazing gadgets. She was rarely herself. Amazingly, she never broke a bone until she caught a basketball in gym class. Catching real balls was not her forte. These days she continues to live in make-believe worlds she creates in her books. Her latest 2-book series, Dance of Thieves, allows her do all kinds of dangerous things without breaking any bones. So far. You can learn more about Mary and her books at www.marypearson.com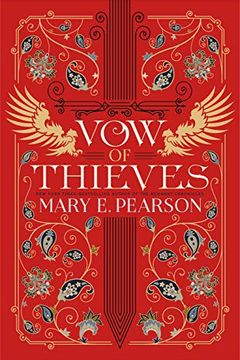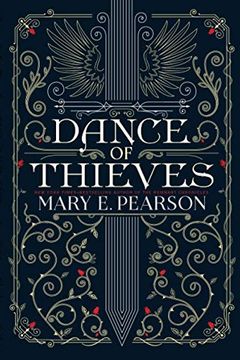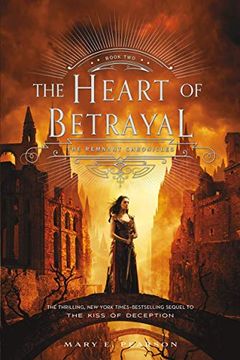 Held captive in the barbarian kingdom of Venda, Lia and Rafe have little chance of escape . . . and even less of being together.Desperate to save her life, Lia's erstwhile assassin, Kaden, has told the Vendan Komisar that she has a magical gift, and the Komisar's interest in Lia is greater than either Kaden or Lia foresaw.Meanwhile, the foundations...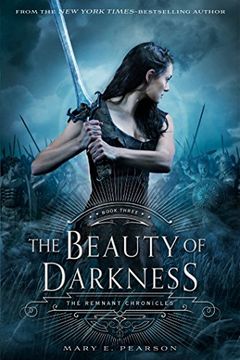 The Beauty of Darkness
The Remnant Chronicles, Book Three (The Remnant Chronicles, 3)
Mary E. Pearson
-
2016-08-02
Lia has survived Venda—but so has a great evil bent on the destruction of Morrighan. And only Lia can stop it.With war on the horizon, Lia has no choice but to assume her role as First Daughter, as soldier—as leader. While she struggles to reach Morrighan and warn them, she finds herself at cross-purposes with Rafe and suspicious of Kaden, who has ...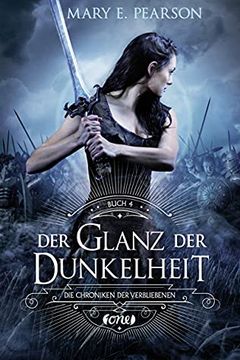 Siehst du die schöne Seite der Dunkelheit?Sie fühlt sich an wie der Kuss eines Schatten.Sie ist eine Berührung, so sanft wie Mondlicht.Sei ganz still, dann fühlst du ihn auch - den Glanz der Dunkelheit.Lias Zukunft könnte so einfach sein. Rafe wünscht sich nichts mehr, als sie zur Königin an seiner Seite zu machen. Doch Lia spürt, dass andere Aufga...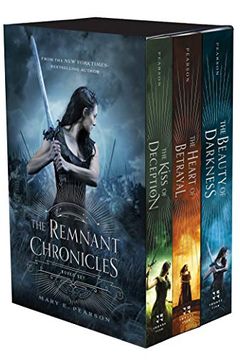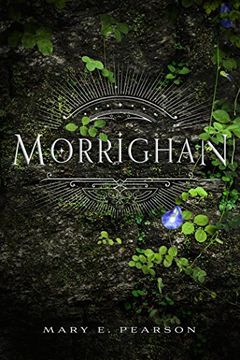 Before borders were drawn, before treaties were signed, before wars were waged anew, before the great kingdoms of the Remnant were even born and the world of old was only a hazy slate of memory told in story and legend, a girl and her family fought to survive. And that girl's name was Morrighan.In this prequel novella to the Remnant Chronicles, a g...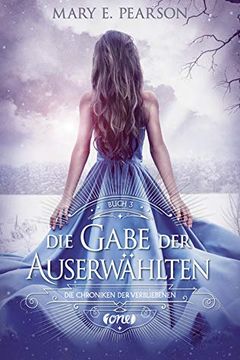 Lias Kampf geht weiterVerraten von den Ihren, geschlagen und betrogen, wird sie die Frevler entlarven.Und auch, wenn das Warten lange dauert, ist das Versprechen groß, dass die eine namens Jezelia kommt, deren Leben geopfert werden wird für die Hoffnung, eures zu retten.Lia und Rafe konnten aus Venda fliehen, doch verletzt und durchgefroren liegt e...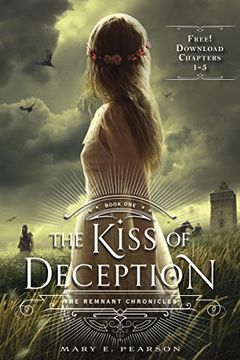 Download the first five chapters of The Kiss of Deception, the first book in Mary E. Pearson's Remnant Chronicles. In a society steeped in tradition, Princess Lia's life follows a preordained course. As First Daughter, she is expected to have the revered gift of sight-but she doesn't-and she knows her parents are perpetrating a sham when they arran...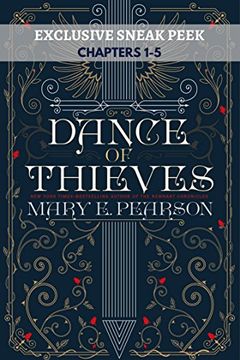 Download a FREE sneak peek of DANCE OF THIEVES by Mary E. PearsonWhen the patriarch of the Ballenger empire dies, his son, Jase, becomes its new leader. Even nearby kingdoms bow to the strength of this outlaw family, who have always governed by their own rules. But a new era looms on the horizon, set in motion by a young queen, which makes her the ...
Scribbler of Dreams by Mary E. Pearson
The Kiss of Deception by Mary E. Pearson
Pickles in My Soup by Mary Pearson
Fox Forever by Mary E. Pearson
Enthralled by Melissa Marr
The Miles Between by Mary E. Pearson
Where Is Max? by Mary E. Pearson
The Adoration of Jenna Fox by Mary E. Pearson
The Fox Inheritance by Mary E. Pearson
A Room on Lorelei Street by Mary E. Pearson
The Rotten Beast by Mary E. Pearson
David v. God by Mary E. Pearson
Interpreting Economy Statistics (Longman Economic Studies) by M Pearson
I Can Do It by Melanie Davis Jones, Linda Johns