Mary E. Pearson Books
Mary E. Pearson is the NYT bestselling and award-winning author of eleven YA novels and one novella. Her works include the completed trilogy, The Remnant Chronicles, which in a starred review, Publisher's Weekly called "masterfully crafted." Her favorite activities as a child were climbing tall trees imagining she was a hero in some fantastical world, or running along fence tops and roofs pretending she was a spy with a bagful of amazing gadgets. She was rarely herself. Amazingly, she never broke a bone until she caught a basketball in gym class. Catching real balls was not her forte. These days she continues to live in make-believe worlds she creates in her books. Her latest 2-book series, Dance of Thieves, allows her do all kinds of dangerous things without breaking any bones. So far. You can learn more about Mary and her books at www.marypearson.com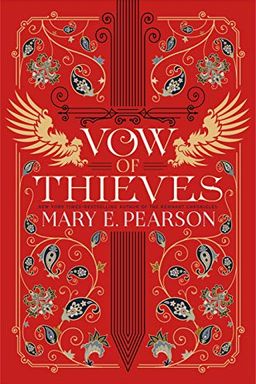 In "Vow of Thieves," Kazi and Jase embark on a new life, free from their past as outlaws. However, their journey is interrupted by an ominous warning and a violent attack that tears them apart. Unsure if the other is alive, they must navigate their way through enemies and allies, with Death looming in the background. Will they be able to reunite and overcome this new challenge together?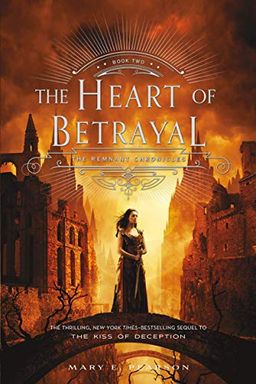 A young woman and her love interest are held captive in a barbarian kingdom with slim chances of escape. To save her life, the young woman's former assassin claims she has a magical power, attracting the attention of the kingdom's leader. As the young woman struggles with her shattered beliefs and newfound knowledge about the true nature of the kingdom, she must make tough choices that affect not only herself but also her country and its people.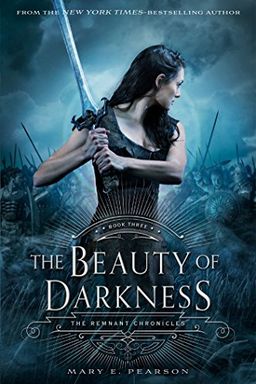 The Beauty of Darkness
The Remnant Chronicles, Book Three (The Remnant Chronicles, 3)
Mary E. Pearson
-
2016-08-02
A great evil threatens Morrighan and only Lia can stop it. As war looms, Lia must lead as the First Daughter and soldier. But with Rafe and Kaden at odds, Lia begins to suspect motives. In this epic conclusion to the Remnant Chronicles, sacrifices must be made and traitors rooted out to save every kingdom.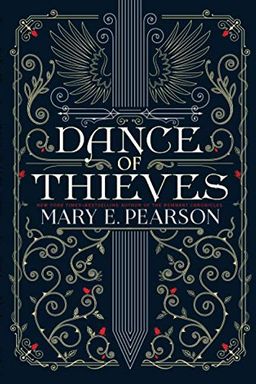 In this YA novel set in the bestselling Remnant Chronicles universe, a reformed thief and the new leader of an outlaw dynasty battle for their lives and hearts. Kazi, a former street thief, investigates transgressions against the queen's new settlements, and when she meets Jase, the leader of the Ballenger empire, she discovers there is more to him than meets the eye. As they navigate unexpected events, they must balance their own secret missions with their growing feelings for each other in a thrilling cat and mouse game.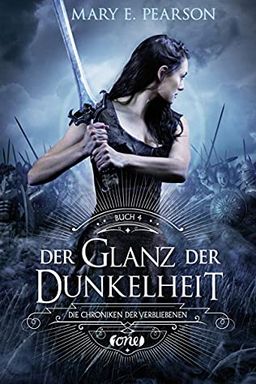 Discover the captivating allure of darkness in this book by Mary E. Pearson. Follow Lia's journey as she navigates her destiny as queen while facing the turmoil of war and an uncertain future. Will she bring peace to the three kingdoms and triumph over her adversary, the Komizar of Venda? Find out in this gripping tale of love, duty, and the beauty of the unknown.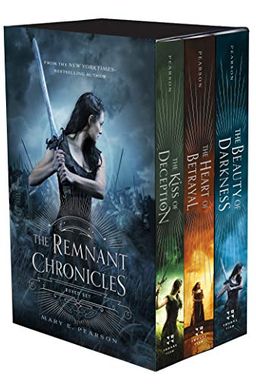 Embark on a journey alongside Lia, a determined princess who defies traditional society in Mary E. Pearson's bestselling Remnant Chronicles, now available in a stunning paperback boxed set. Follow Lia as she runs away from an arranged marriage and discovers new kingdoms, friends, and enemies along the way. As she navigates love and loyalty, Lia forges her own destiny in this solid and absorbing high fantasy series. Don't miss out on this captivating adventure.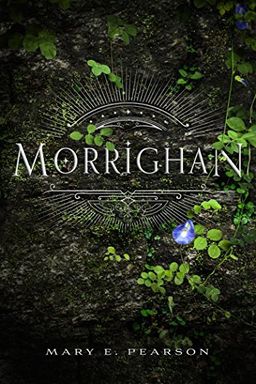 Discover the fascinating origins of the great kingdoms of the Remnant. "Morrighan" is a thrilling prequel novella that tells the story of a young girl and her family who fought for survival in a world of uncertain borders and constant warfare. In this engaging tale, a forbidden love between two enemy camps ignites a chain of events that will shape the destiny of the Remnant.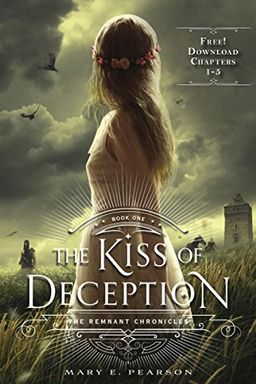 Embark on a thrilling adventure with Princess Lia, the First Daughter of a traditional society. Forced into an arranged marriage, Lia decides to escape to a distant village where she meets two mysterious and handsome strangers. Little does she know, one is a jilted prince and the other an assassin sent to kill her. With danger and deception lurking around every corner, Lia is on the verge of discovering deadly secrets while falling in love. Download the first five chapters of this captivating romance book today.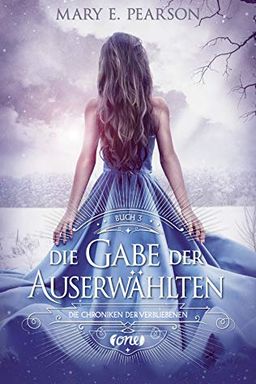 "Die Gabe der Auserwählten" continues Lia's journey as she fights to expose her traitorous allies and fulfill the promise of a savior named Jezelia. Lia and Rafe escape Venda but face new challenges as they travel towards Rafes's home kingdom, where Lia discovers Morrighan is on the brink of war. Though Rafe promises her a future as queen, Lia must follow her true destiny as Morrighan's First Daughter and fight for her people. Will she choose to leave Rafe and serve her nation?"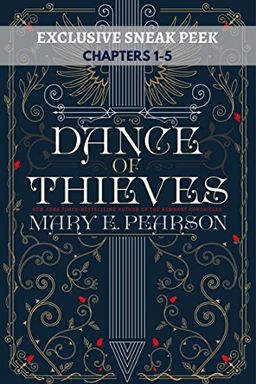 Sneak a FREE peek into DANCE OF THIEVES by Mary E. Pearson, a thrilling adventure of alliances, power struggles, and a forbidden romance. Jase, the leader of the notorious Ballenger family, finds himself at odds with a young queen who threatens his rule. Meanwhile, Kazi, a skilled thief, is sent to investigate their land and discovers Jase may not be who she thought he was. As their paths cross, they're forced to play a dangerous game of deception to protect their own hidden missions.
Pickles in My Soup by Mary Pearson
Scribbler of Dreams by Mary E. Pearson
The Kiss of Deception by Mary E. Pearson
Fox Forever by Mary E. Pearson
Where Is Max? by Mary E. Pearson
Enthralled by Melissa Marr
The Miles Between by Mary E. Pearson
The Adoration of Jenna Fox by Mary E. Pearson
The Fox Inheritance by Mary E. Pearson
A Room on Lorelei Street by Mary E. Pearson
The Rotten Beast by Mary E. Pearson
David v. God by Mary E. Pearson
Interpreting Economy Statistics (Longman Economic Studies) by M Pearson
I Can Do It by Melanie Davis Jones, Linda Johns