Best Epic Fantasy Books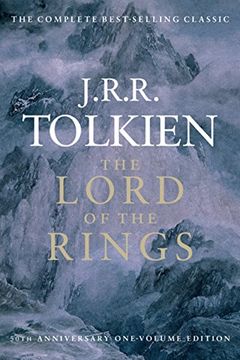 Embark on a perilous quest with hobbit Frodo and his companions as they journey across Middle-earth to destroy the powerful One Ring, which threatens to fall into the hands of the evil Dark Lord, Sauron. Follow the journey of the Fellowship of the Ring, made up of a wizard, hobbits, dwarves, elves, and soldiers, as they battle through forests, mountains, and dark towers to save their world. Discover the epic tale of good versus evil, courage, friendship, and sacrifice in this timeless classic.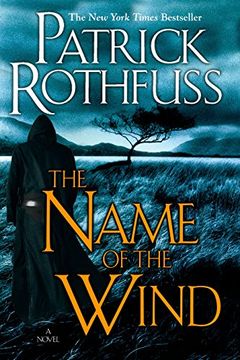 Follow Kvothe's journey from a young boy in a traveling troupe to one of the most renowned magicians in his world. This captivating first-person narrative takes readers through the highs and lows of Kvothe's life, including his time as a near-feral orphan and his daring entrance into a legendary school of magic. Immerse yourself in the mind and body of a wizard in this thrilling novel.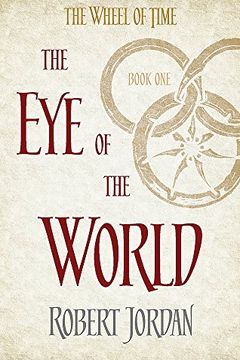 Mystery and magic are abound in this epic tale of tradition and legend. As the Wheel of Time turns, the lines between truth and myth are blurred, and mortals must rely on powerful beings to guide them through uncharted territory. What happens when the shadow threatens to consume everything? Find out in this captivating read.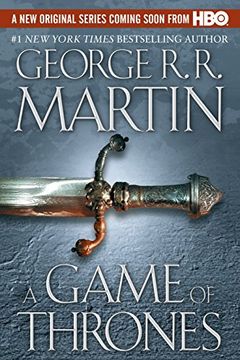 A world of magic, mystery, intrigue, romance, and adventure awaits in this modern fantasy masterpiece. The first volume of an epic series, this tale of lords, ladies, soldiers, and sorcerers features the harsh Starks of Winterfell at its center, surrounded by supernatural forces massing beyond the protective Wall. As winter looms and conflict brews, characters traverse a land of extremes and undertake dangerous journeys, all for the ultimate prize: the game of thrones.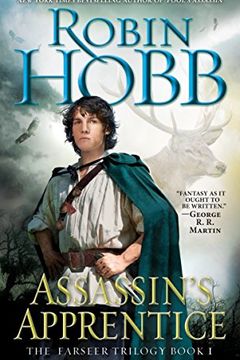 Follow the journey of young Fitz, a royal bastard cast out into the world. With a magical link to animals known as the Wit, Fitz finds solace in companionship. But he must give up his old ways when he is adopted into the royal household, and trade them for courtly manners and the art of assassination. Experience the perilous magic of the Wit and the dangers that come with being a royal assassin in this captivating tale.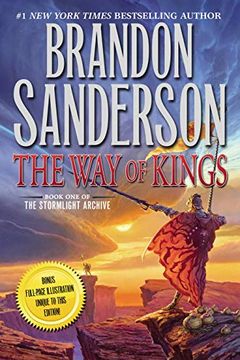 This epic fantasy tale transports readers to a world torn apart by war and storms. Once living in Heaven, mankind was forced to take root on Roshar after the Voidbringers captured their previous home. The Almighty gifted humans with powerful Shardblades to defend themselves against the Voidbringers, and led by ten orders of knights known as Radiants, they appear to have won the war. But centuries later, the world is still at war with itself, each king vying for more Shardblades to unite all of mankind under one throne. Join a young spearman in his journey to fight a war against an unknown enemy and uncover the forgotten secrets of this mysterious world.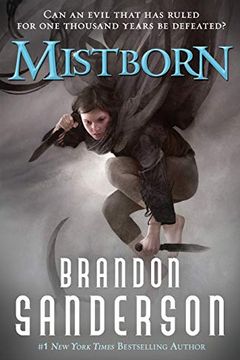 In a world where darkness reigns, criminal mastermind Kelsier teaches a young urchin the magic of metals. Their mission: to take down the tyrant Lord Ruler and restore life to their ash-filled land. But as their plan takes shape, the unlikely heroine is faced with a new distraction - a wealthy young man named Elend. Will their thieving crew succeed, or will evil continue to cloak the land?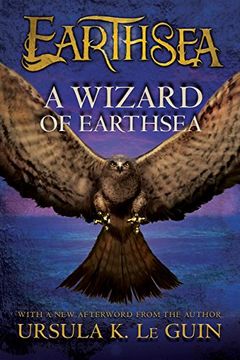 Embark on an epic journey of power and redemption with a young sorcerer named Ged, who unleashes a dark force upon the world in his pursuit of knowledge. Follow his quest to master the powerful words of magic, subdue a fierce dragon, and face death itself to restore balance to Earthsea.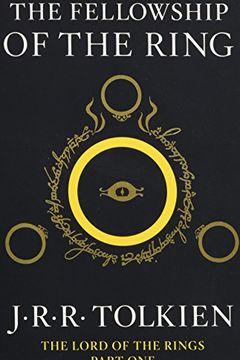 This epic adventure follows Frodo Baggins as he embarks on a perilous journey to destroy the One Ring, which holds immense power and was previously lost by the dark lord, Sauron. The fate of Middle-earth hangs in the balance as Frodo faces daunting challenges along the way. Will he succeed in his quest to stop Sauron and save the world?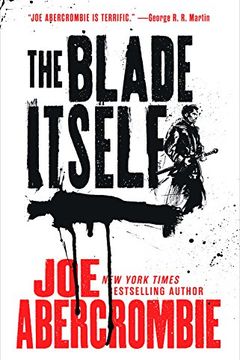 This gritty debut novel from a bestselling author follows the intertwined stories of a barbarian, a nobleman, and an inquisitor as they navigate a world on the brink of war. With a cast of unforgettable characters and a sharp, witty tone, this noir fantasy is not to be missed.
The First Law Trilogy by Joe Abercrombie
The Fifth Season by N. K. Jemisin
The Deed Of Paksenarrion by Elizabeth Moon
The Hobbit by J. R. R. Tolkien
The Chronicles of Narnia by C. S. Lewis
Magician by Raymond E. Feist
Furies of Calderon by Jim Butcher
His Majesty's Dragon by Naomi Novik
The Dragonbone Chair by Tad Williams
The Dragon's Path by Daniel Abraham
Acacia by David Anthony Durham
Words of Radiance by Brandon Sanderson
A Memory of Light by Robert Jordan
The Wise Man's Fear by Patrick Rothfuss
Harry Potter And The Sorcerer's Stone by J. K. Rowling
Towers of Midnight by Robert Jordan
Wheel of Time by Robert Jordan
The Gathering Storm by Robert Jordan
The Great Book of Amber by Roger Zelazny
Guards! Guards! by Terry Pratchett
The Lies of Locke Lamora by Scott Lynch
Daughter of the Empire by Raymond E. Feist
The Inheritance Trilogy by N. K. Jemisin
The Curse of Chalion by Lois McMaster Bujold
Sheepfarmer's Daughter by Elizabeth Moon
Wizard's First Rule by Terry Goodkind
The Red Knight by Miles Cameron
Poison Study by Maria V. Snyder
The Iron King by Maurice Druon
Kushiel's Dart by Jacqueline Carey
Perdido Street Station by China Miéville
King's Dragon by Kate Elliott