Patrick S. Tomlinson Books
Patrick S. Tomlinson lives in Milwaukee, Wisconsin with his wife, a menagerie of houseplants in varying levels of health, a Mustang, and a Triumph motorcycle bought specifically to embarrass and infuriate Harley riders. When not writing sci-fi and fantasy novels and short stories, Patrick is busy developing his other passion for writing and performing stand-up comedy in the Madison, Milwaukee, and Chicago scenes.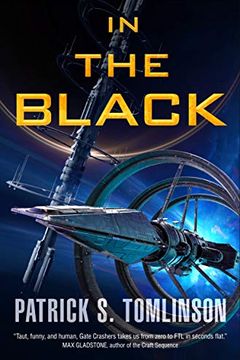 In a demilitarized zone on the border of human space, long range spy satellites are mysteriously going quiet, and no one knows why. Captain Susan Kamala and her crew are dispatched to figure out what's going on and solve the problem. That problem, however, is a mysterious, bleeding edge alien ship that no human vessel could hope to match in open co...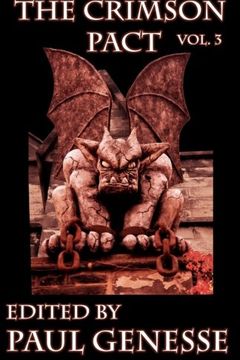 The Crimson Pact Volume Three
Volume Three (Volume 3)
Larry Correia, Chanté McCoy, EA Younker, Stephanie Lorée, Karen Bovenmeyer, Lucy Curtis, Steven Diamond, Patrick M Tracy, Donald Darling
-
2012-05-26
We set them free, now we have to take them down.A marine who knows the time of his death teams up with an investigator who has the strange habit of coming back from the dead...Rebels fighting possessed 'bots from a stolen airship...Adventurers accept the wrong job that feels so right...A demon gets too close to the world he's trying to destroy...Ti...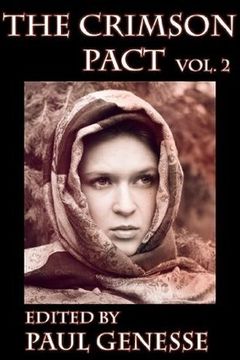 The digital Special Edition of Volume 2 includes eleven bonus behind-the-scene "about the stories" essays from the authorsThe Pact is back and demons are as devious as ever in The Crimson Pact Volume 2.Read 28 original stories (over 500 pages in print!), including many sequels to stories in volume one. Suzzanne Myers's powerful flash fiction piece,...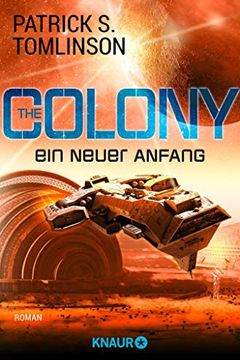 Humankind has escaped a dying Earth and set out to find a new home among the stars aboard an immense generation ship -- the Ark. Bryan Benson is the Ark's greatest living sports hero, enjoying retirement working as a detective in Avalon, his home module. The hours are good, the work is easy, and the perks can't be beat.But when a crewmember goes mi...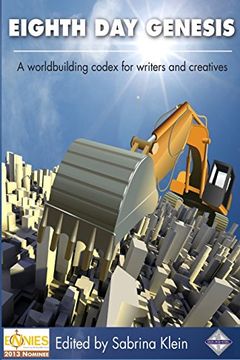 Eighth Day Genesis
A Worldbuilding Codex for Writers and Creatives
Sabrina Klein, Patrick S. Tomlinson, Paul Genesse, Chante McCoy, Ramsey Lundock, Kathy Watness, EA Younker, Matthew Wayne Selznick, Sue Penkivech, Lucy Curtis
-
2012-07-01
You want to build a world. Twenty authors want to help.It begins when you have that moment when you can close your eyes and see a world no-one has seen before. It might start from a grain of sand, the way light filters through the trees, the feel of satin robes, the smell of cooking soup, or simply a wish for somewhere, somewhen else. It happens fo...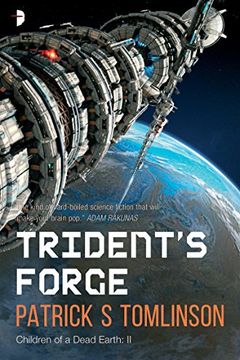 The Ark and her thirty-thousand survivors have reached Tau Ceti G and begun the long, arduous task of building their new colony by the sea. Meanwhile, on the other side of the world, Tau Ceti G's natives, the G'tel, are coming to grips with the sudden appearance of what many believe are their long-lost Gods. But the first official greeting ceremony...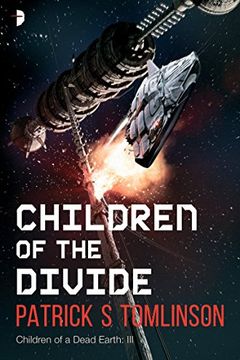 No matter how far humanity comes, it can't escape its own worst impulses, in this far-future science fiction thriller from the author of The Ark.   A new generation comes of age eighteen years after humanity arrived on the colony planet Gaia. Now threats from both within and outside their Trident threaten everything they've built.   The discovery o...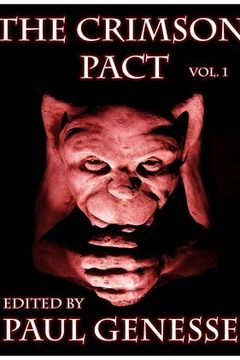 The digital Special Edition of Volume 1 includes sixteen bonus behind-the-scene "about the stories" essays.The moment of the demons' defeat became their greatest victory.In the carnage after the last great battle against the demons, a doomed general discovers their hidden victory. Instead of being annihilated, unspeakable evil escaped into many uns...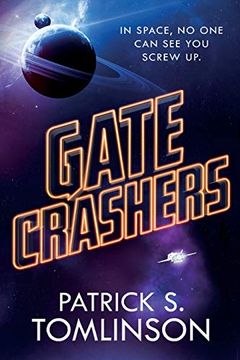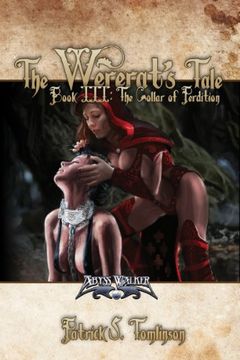 Starship Repo by Patrick S. Tomlinson
Fantastische Aussichten by Markus Heitz, Diana Wynne Jones, Maggie Stiefvater, Leigh Bardugo, Julia Lange, James Islington, Patrick S. Tomlinson, Daniel H. Wilson
Beast Within 4 by Ken Liu, Donald J. Bingle, Folly Blaine, Steven Saus
Dig Up the Vote by Patrick S. Tomlinson
The Sword From The Sky by Patrick S. Tomlinson, Kendall R Hart