Patrick S. Tomlinson Books
Patrick S. Tomlinson lives in Milwaukee, Wisconsin with his wife, a menagerie of houseplants in varying levels of health, a Mustang, and a Triumph motorcycle bought specifically to embarrass and infuriate Harley riders. When not writing sci-fi and fantasy novels and short stories, Patrick is busy developing his other passion for writing and performing stand-up comedy in the Madison, Milwaukee, and Chicago scenes.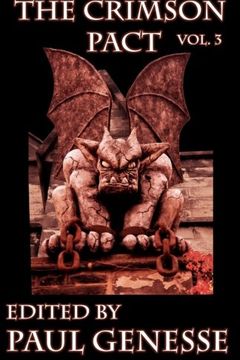 The Crimson Pact Volume Three
Volume Three (Volume 3)
Larry Correia, Chanté McCoy, EA Younker, Stephanie Lorée, Karen Bovenmeyer, Lucy Curtis, Steven Diamond, Patrick M Tracy, Donald Darling
-
2012-05-26
"Get ready for an adrenaline-fueled ride with The Crimson Pact Volume Three. This collection of action-packed short stories features rebels, adventurers, investigators, and monks fighting against possessed bots, demons, and evil forces in the Himalayas. With contributions from a talented group of authors, including Larry Correia and Stephanie Lorée, you won't want to miss the thrilling tales of those who are willing to fight for what's right. Join the Crimson Pact and make your mark in blood."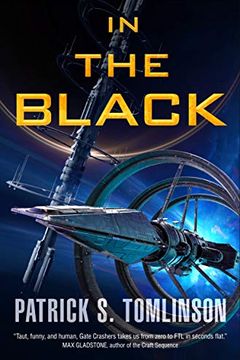 Embark on a diplomatic mission with Captain Susan Kamala, as she and her team attempt to solve a mysterious problem near the border of human space. Long range spy satellites are going quiet, and they must figure out why - with the added challenge of a powerful alien ship that could turn a cold war hot. Will they be able to prevent conflict and establish lasting peace between the two races?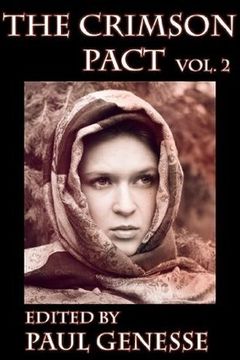 Indulge in 28 original fantasy and adventure stories, including sequels to the best-selling first volume, in The Crimson Pact Volume Two. Be entertained by tales from rising stars like Patrick Tomlinson and D. Robert Hamm, immerse yourself in haunting steampunk worlds by EA Younker and Elaine Blose, and delve into exclusive stories written by New York Times Bestselling authors like Larry Correia. This special digital edition also includes behind-the-scenes essays from the authors. Don't miss out on demons, Vietnam, Nazis and more.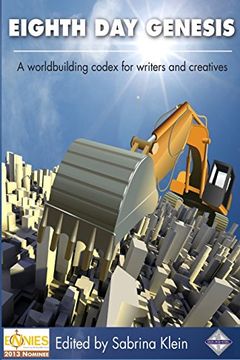 Eighth Day Genesis
A Worldbuilding Codex for Writers and Creatives
Sabrina Klein, Patrick S. Tomlinson, Paul Genesse, Chante McCoy, Ramsey Lundock, Kathy Watness, EA Younker, Matthew Wayne Selznick, Sue Penkivech, Lucy Curtis
-
2012-07-01
Discover how to build a world like no other with the help of twenty expert authors. From crafting ecosystems and creatures to sharing your world effectively with your audience, Eighth Day Genesis is the ultimate guide for building immersive worlds. With essays by Maurice Broaddus, Tim Waggoner, and more, this book is essential reading for writers, gamemasters, and anyone seeking to create a truly unforgettable world.
"Aboard The Ark, humanity seeks a new home among the stars. Retired sports hero Bryan Benson enjoys an easy life as a detective in his home module, until a fellow crewmember's disappearance thrusts him into a tangled web of deception and violence. This thrilling sci-fi novel will challenge everything you know about life aboard a generation ship and keep you on the edge of your seat until the very end."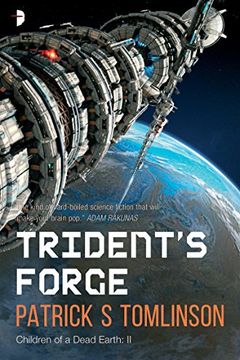 On Tau Ceti G, the Ark and its survivors are building a new colony by the sea, while the G'tel natives are grappling with the sudden arrival of their long-lost Gods. But a disastrous ceremony ends in death and rumors of foul play. Bryan Benson, the Ark's hero, teams up with a native "truth-digger" to uncover a plot that could lead to an apocalyptic war between their peoples. Will they find common ground in time?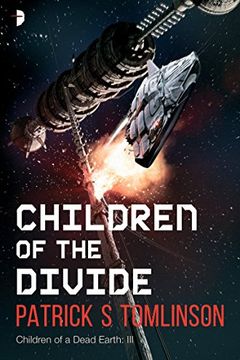 In this thrilling science fiction novel, humanity's worst impulses follow them to a new colony planet, where a new generation faces threats from within and beyond. When an alien installation is discovered on the moon and terrorist attacks occur, two men must solve three mysteries before the government shuts everything down.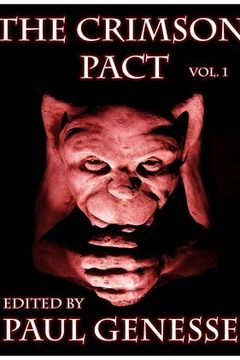 Explore a universe where unspeakable evil escaped after the last battle against the demons. In Volume One of The Crimson Pact, read 26 stories by top urban fantasy, steampunk, sci-fi, horror, and fantasy writers who refuse to let the demons win. Sacrifice, valiance, and epic struggles dominate this diverse collection of short stories, flash fiction, and novellas. With a Special Edition that includes sixteen additional "about the stories" essays, immerse yourself in a multiverse that holds the fate of every world in the balance.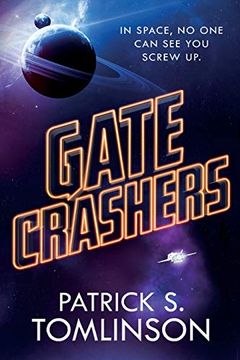 Discover an alien construction on humanity's first extra-solar mission. As they reverse engineer technology beyond their comprehension, governments struggle to keep aliens a secret. Meanwhile, humanity may have put themselves on a collision course with a potentially hostile galaxy. Are we truly alone in the universe?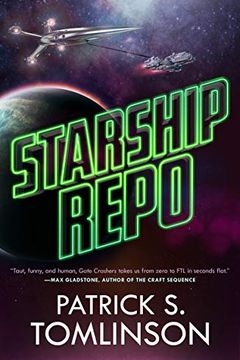 Join Firstname Lastname, a human stranded on an alien space station, as she finds her place in the galaxy by joining a crew of repomen in "Starship Repo" by Patrick S. Tomlinson. This fast-paced adventure brings action, humor, and unexpected twists as they recover ships from all over the galaxy. Hop aboard for a wild ride that's sure to leave you entertained.
Fantastische Aussichten
Markus Heitz, Diana Wynne Jones, Maggie Stiefvater, Leigh Bardugo, Julia Lange, James Islington, Patrick S. Tomlinson, Daniel H. Wilson
-
2018-06-01
The Colony - ein neuer Anfang by Patrick S. Tomlinson
Beast Within 4 by Ken Liu, Donald J. Bingle, Folly Blaine, Steven Saus
The Collar of Perdition by Patrick S. Tomlinson
Dig Up the Vote by Patrick S. Tomlinson
The Sword From The Sky by Patrick S. Tomlinson, Kendall R Hart