Renée Watson Books
Renée Watson is the author of the children's picture book, A Place Where Hurricanes Happen (Random House, June 2010), which was featured on NBC Nightly News with Brian Williams. Her middle grade novel, What Momma Left Me debuted as the New Voice for 2010 in middle grade fiction by The Independent Children's Booksellers Association.Renée's one woman show, Roses are Red, Women are Blue, debuted at New York City's Lincoln Center at a showcase for emerging artists. Her poetry and articles have been published in Rethinking Schools, Theatre of the Mind and With Hearts Ablaze.When Renée is not writing and performing, she is teaching. Renée has worked in public schools and community organizations as an artist in residence for several years, teaching poetry, fiction, and theater in Oregon, Louisiana, and New York City. She also facilitates professional development workshops for teachers and artists.One of Renée's passions is using the arts to help youth cope with trauma. She has facilitated poetry and theatre workshops with young girls coping with sexual and physical abuse, children who have witnessed violence, children coping with the aftermath of Hurricane Katrina, and children who relocated to New York City after the 2010 earthquake in Haiti. Renée graduated from The New School, where she studied Creative Writing and earned a certificate in Drama Therapy.Renée currently lives in New York City.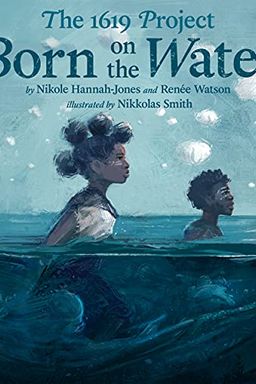 Discover the immersive and poignant tale of The 1619 Project. Written by Pulitzer Prize-winning journalist Nikole Hannah-Jones and Newbery honor-winning author Renée Watson, this lyrical picture book in verse explores the consequences of slavery and the history of Black resistance in the United States. Follow a young student's journey to uncover her family's past, dating back to 1619 when their ancestors were taken from their home and brought to America by white slave traders. Learn about the people who were said to be born on the water and how they survived. A must-read for all those seeking to understand the true impact of slavery on our nation's history.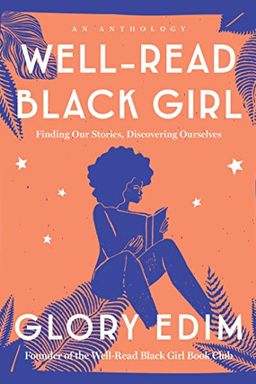 An inspiring collection of essays by black women writers on the importance of representation in literature. Curated by the founder of Well-Read Black Girl book club, the anthology features contributions from major writers including Jesmyn Ward and Jacqueline Woodson. From alternative black futures to complex female identities, each essay highlights the power of storytelling to help us understand ourselves and the world around us. A must-read for anyone who values diverse perspectives in literature.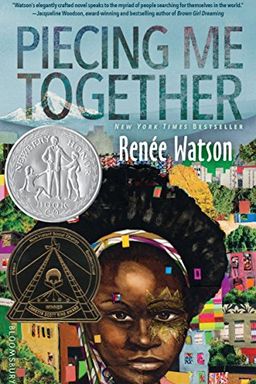 Follow Jade as she navigates a mostly-white private school with scholarship in hand, and grapples with "opportunities" that feel more like burdens. When she's invited to a mentorship program for "at-risk" girls, she's sure she doesn't belong. But maybe there's something she can teach these women about the real world. Friendships, race, privilege, and identity all come to the forefront in this powerful story of a teen girl striving for success.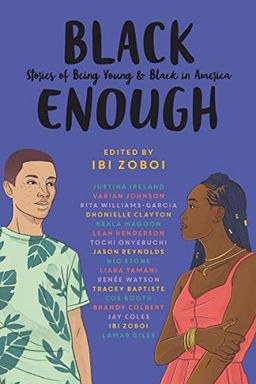 Black Enough
Stories of Being Young & Black in America
Ibi Zoboi, Tracey Baptiste, Coe Booth, Dhonielle Clayton, Brandy Colbert, Jay Coles, Lamar Giles, Leah Henderson, Justina Ireland, Varian Johnson, Kekla Magoon, Tochi Onyebuchi, Jason Reynolds, Nic Stone, Liara Tamani, Renée Watson, Rita Williams-Garcia
-
2019-01-08
Black Enough is an extraordinary anthology that explores the diverse experiences of black teens across the country. Edited by National Book Award finalist Ibi Zoboi, this star-studded collection features renowned authors like Jason Reynolds and Renee Watson, as well as emerging voices like Jay Coles. With themes ranging from #blackboyjoy to two cowboys kissing in the south, the stories in Black Enough offer a powerful look into what it means to be young and black in America. This is an essential read for anyone interested in diverse literature.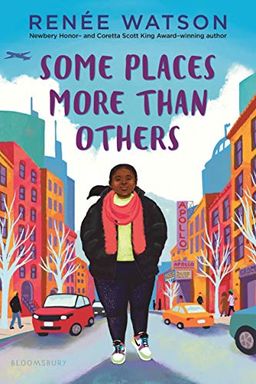 This heartwarming book by an award-winning author is perfect for middle schoolers looking to explore their roots and understand themselves better. Follow Amara, who travels to New York City to meet her family and learn more about her father's past. As she explores Harlem, she starts to connect with her family history and learns that she has more in common with her father than she thought.
This collection of short stories invites families to engage in honest conversations about racism, identity, and self-esteem. Featuring 30 diverse authors and illustrators, THE TALK is a call-to-action to be anti-racist and advocate for change. Contributors include renowned names such as Nikki Grimes, E.B. Lewis, and Renée Watson.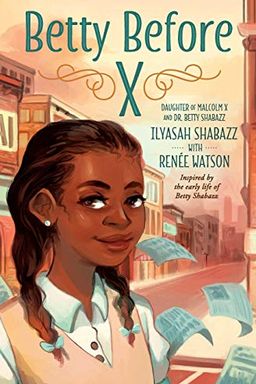 Discover the inspiring childhood of Betty Shabazz, Malcolm X's wife, in this powerful middle-grade novel written by their daughter. Set in Detroit in 1945, eleven-year-old Betty tries to find her place in the world while experiencing the struggles of not feeling at home. Through church and activism, Betty finds confidence and purpose, eventually becoming the civil rights icon we know today as Dr. Betty Shabazz. Collaborating with novelist Renée Watson, Ilyasah Shabazz creates a beautiful and poignant portrait of a girl overcoming the challenges of self-acceptance and belonging that will resonate with young readers today.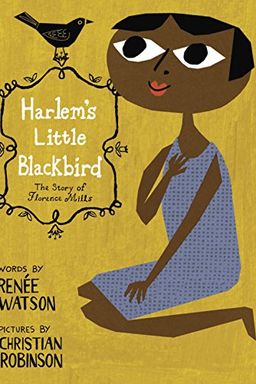 Discover the inspiring true story of Florence Mills, the little bird with a big voice who rose to fame on the stages of 1920s Broadway. Despite facing bigotry and discrimination, her singing and dancing inspired songs and entire plays. Find out how Florence used her success to support all-black musicals and transcend the circumstances society placed on her. Perfect for fans of When Marian Sang and Ella Fitzgerald: The Tale of a Vocal Virtuosa.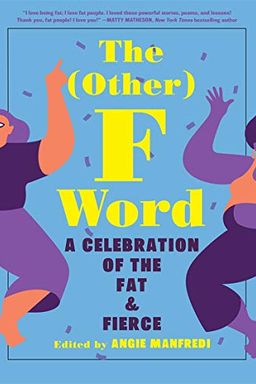 The (Other) F Word is a groundbreaking anthology that celebrates fat acceptance through art, poetry, personal essays, and more. This relatable guide to body image and body positivity is for people of all sizes who desire to be seen and heard in a culture consumed by narrow beauty standards. The collection brings together renowned YA and middle-grade authors, as well as influencers and creators, to offer readers a guide for navigating the world with confidence and courage.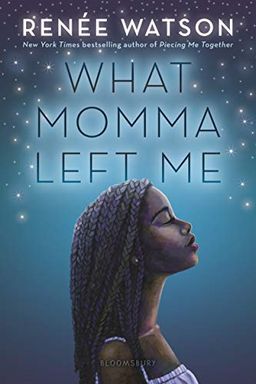 A heartfelt novel by debut author Renée Watson, What Momma Left Me, explores powerful themes of resilience, hope, and love despite life's hardships. Serenity and her brother find themselves living with their strict grandparents after their father kills their mother. As Serenity navigates a new school, church, and neighborhood, she finds strength in family, friends, and her own optimism. Despite the challenges, this uplifting story shows how unsavory raw ingredients can come together to form a delicious cake.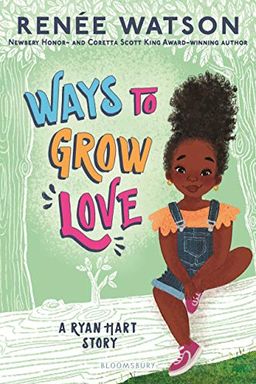 This Side of Home by Renée Watson
Poetry for Young People by Langston Hughes
A Place Where Hurricanes Happen by Renée Watson
Ryan Hart 3 by Renée Watson
She Persisted by Renée Watson, Chelsea Clinton
Everyday illusions by Renee Watson
The Hunter Maiden by Ethel Johnston Phelps
When time Fades away by Renee Watson, Sbwatts Productions
Ways to Make Sunshine by Renée Watson
Watch Us Rise by Renée Watson, Ellen Hagan
Love Is a Revolution by Renée Watson