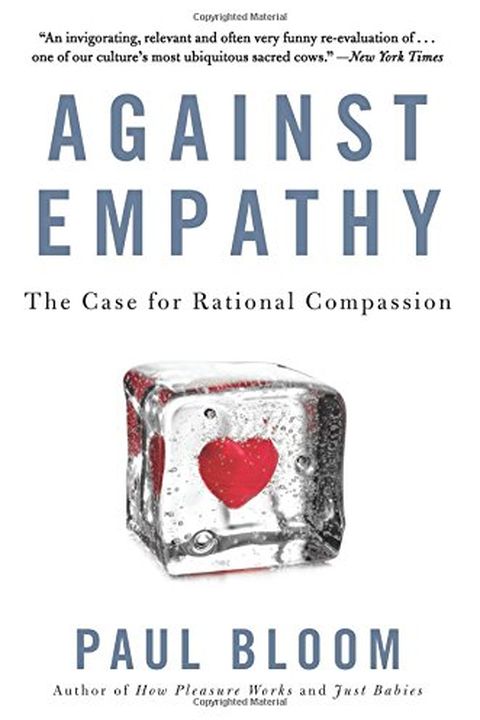 Against Empathy
The Case for Rational Compassion
Paul Bloom
New York Post Best Book of 2016We often think of our capacity to experience the suffering of others as the ultimate source of goodness. Many of our wisest policy-makers, activists, scientists, and philosophers agree that the only problem with empathy is that we dont have enough of it.Nothing could be farther from the truth, argues Yale researcher P...
Publish Date
2018-01-09T00:00:00.000Z
2018-01-09T00:00:00.000Z
First Published in 2016
Recommendations
@paulbloomatyale @JohnNosta Great book. Highly recommended.     
–
source
@BRazumem @rebajeanseattle It's also worth reading this book by @paulbloomatyale     
–
source
I also highly recommend everyone read Paul Bloom's excellent book: Against Empathy. It's not that empathy is "Bad" but it's a manipulative way to set policy with severe negative consequences.     
–
source