Sort by
Latest Recommendations First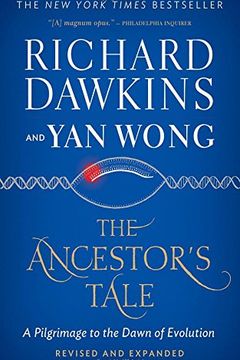 @razibkhan The Ancestor's Tale is my favorite book by Dawkins. It's probably what made me decide to be an evolutionary biologist.     
–
source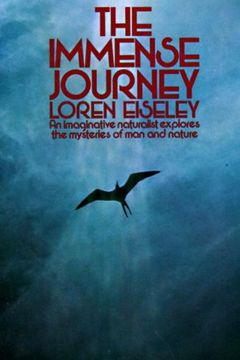 Anthropologist and naturalist Loren Eiseley blends scientific knowledge and imaginative vision in this story of man.From the Paperback edition....
@snowhorse420 @Aella_Girl That's an epic book!     
–
source
'Whether or not readers embrace the substance of the heresies described in the essays that follow, we hope their narratives demonstrate why we should not permit ideologues to decide which viewpoints may or may not be expressed. Whether on the hunt for Catholics, Protestants or Jews, royalists or republicans, capitalists or communists, all mobs pres...
"Civilization progressed as it did largely owing to the norms of tolerance for different ideas. This book warns us that we are sliding back into the dark past of superstition and enforced conformity."     
–
source
Looks like it's time we all buy @MrAndyNgo's book.     
–
source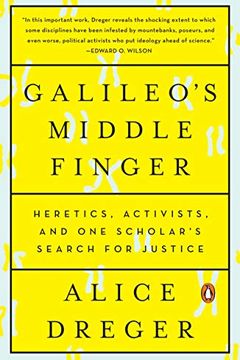 Almost done reading Galileo's Middle Finger by @AliceDreger. Really great read! I don't know why it has taken me so long to pick up!     
–
source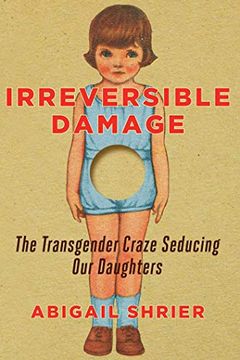 [email protected] wrote an excellent book that many don't want you to read. That's because they know it's likely to break the spell that they'd rather keep everyone under. Help break that spell by buying her book on Amazon (link below) and sharing. 🪄     
–
source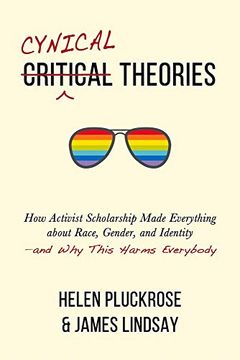 Cynical Theories
How Activist Scholarship Made Everything about Race, Gender, and Identity―and Why This Harms Everybody
IMO, these are the top 5 books to read for surviving 2020 and beyond: ▫️ The Blank Slate – @sapinker ▫️ Kindly Inquisitors – @jon_rauch ▫️ The Righteous Mind – @JonHaidt ▫️ Higher Superstition – Paul Gross & Norman Levitt ▫️ Cynical Theories – @HPluckrose & @ConceptualJames     
–
source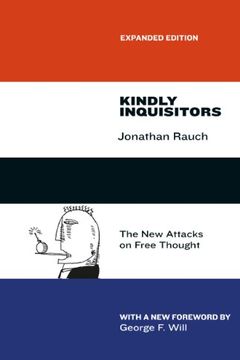 IMO, these are the top 5 books to read for surviving 2020 and beyond: ▫️ The Blank Slate – @sapinker ▫️ Kindly Inquisitors – @jon_rauch ▫️ The Righteous Mind – @JonHaidt ▫️ Higher Superstition – Paul Gross & Norman Levitt ▫️ Cynical Theories – @HPluckrose & @ConceptualJames     
–
source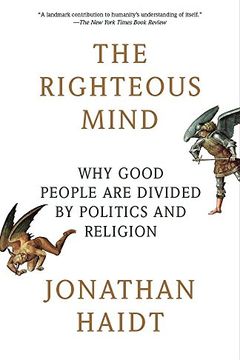 IMO, these are the top 5 books to read for surviving 2020 and beyond: ▫️ The Blank Slate – @sapinker ▫️ Kindly Inquisitors – @jon_rauch ▫️ The Righteous Mind – @JonHaidt ▫️ Higher Superstition – Paul Gross & Norman Levitt ▫️ Cynical Theories – @HPluckrose & @ConceptualJames     
–
source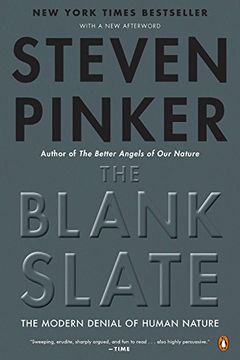 IMO, these are the top 5 books to read for surviving 2020 and beyond: ▫️ The Blank Slate – @sapinker ▫️ Kindly Inquisitors – @jon_rauch ▫️ The Righteous Mind – @JonHaidt ▫️ Higher Superstition – Paul Gross & Norman Levitt ▫️ Cynical Theories – @HPluckrose & @ConceptualJames     
–
source
Wonderful Life by Stephen Jay Gould