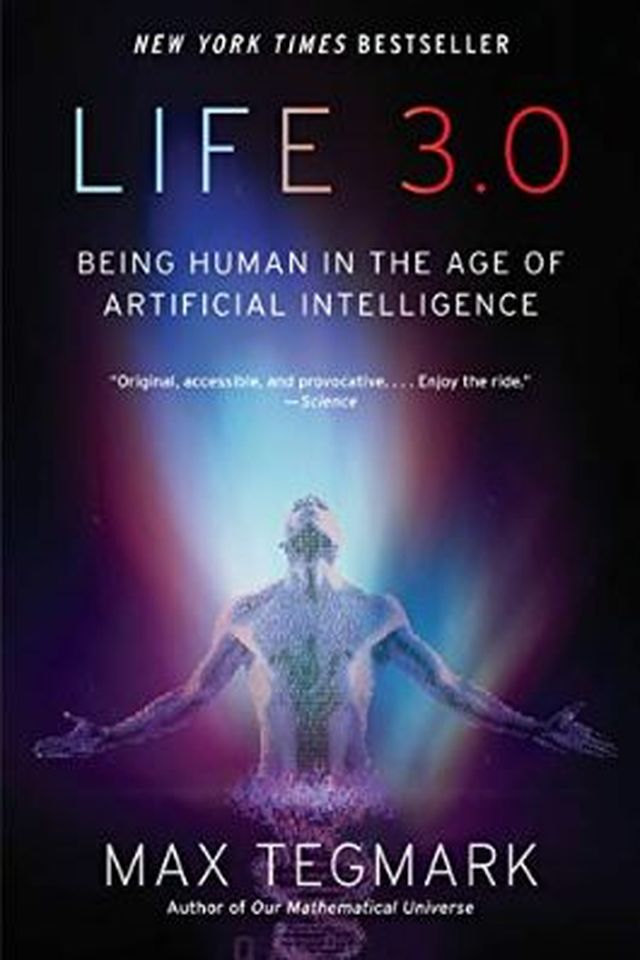 Life 3.0
Being Human in the Age of Artificial Intelligence
Max Tegmark
Discover the groundbreaking advancements in Artificial Intelligence and its potential to revolutionize our future. From job markets to lethal autonomous weapons, Max Tegmark explores the complex implications of AI on society and our very sense of being human. As an MIT professor, Tegmark brings authoritative insight to how we can keep AI beneficial, enhance prosperity without leaving people in poverty, and ensure machines do what we want. Join the conversation about the most controversial issues in AI, including superintelligence and the meaning of consciousness. This essential read provides the tools to shape the AI future we want.
Publish Date
2017-08-29T00:00:00.000Z
2017-08-29T00:00:00.000Z
Recommendations
Anyone who wants to discuss how artificial intelligence is shaping the world should read this book.     
–
source
Worth reading Life 3.0 by @Tegmark. AI will be the best or worst thing ever for humanity, so let's get it right.     
–
source
A deep, bold, and visionary dive into Artificial Intelligence and its many implications. One of the most interesting books I've ever read. If you haven't read much of AI yet, start with "Surviving AI" as an intro, then read this as a deep-dive. His perspective is amazingly thorough. Defining terminology was a great way to start. For example life is a "process that can retain its complexity and replicate". Intelligence is the "ability to accomplish complex goals". That keeps it broad enough to define future technology as alive and intelligent.     
–
source
I recommend people read Life 3.0.     
–
source
Favorite books from 2017. Best introduction to AI, accessible to sophisticated. Enjoyable to read.     
–
source
I agree this book is so interesting. It is a must read for anyone interested in #AI and #Humans. #ArtificialIntelligence     
–
source
3/3 I've enjoyed these 3 books over the holidays: #GreenlightsBook by @McConaughey - Some principles on how he's been searching for greenlights: those signs that help him take the right turn. I personally find them in data. This book helps us understand how to look for them.     
–
source
Life 3.0: Crazy book by a brilliant author or brilliant book by a crazy author. Not sure which; but worth reading     
–
source
@Alejandro_R_C As an intro, these ones helped me: - Life 3.0 / Max Tegmark - 21 Lessons for the 21st Century / Yuval Noah Harari - Homo Deus: A Brief History of Tomorrow / Yuval Noah Harari     
–
source
I read this great book by @tegmark Highly recommended for all future generation, for everyone should think about AI. Thus in my opinion, since everyone should know about AI, the first half of the book should be required reading in high school.     
–
source