Sort by
Latest Recommendations First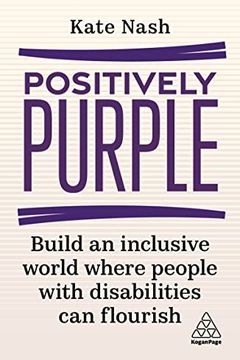 Positively Purple
Build an Inclusive World Where People with Disabilities Can Flourish
Learn how to create a company culture that includes all staff, including those with visible or invisible disabilities. Founder of a global movement celebrating the economic contribution of disabled employees, the author shares insights on building disability confidence and valuing disabled staff and consumers. Don't miss out on valuable members of your team.
A1 @KateNashOBE is so right, we all need #positivity & "Positively Purple" is a great book I highly recommend to pick up! #Inclusion needs positivity to keep moving forward & keep people involved #Axschat #RuhGlobal #PwD #WeAreBillionStrong #WeAreStrongerTogether     
–
source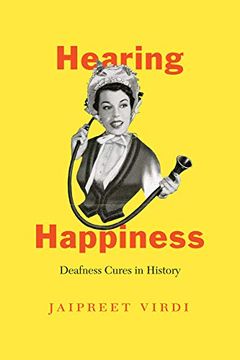 In Hearing Happiness, Jaipreet Virdi explores the history of curious cures for deafness, from the 1860s to present day. As someone who struggled to "pass" as hearing for much of her life, Virdi weaves her personal experiences into the narrative, raising pivotal questions about deafness in American society and the endless quest for a cure. A powerful story that sheds light on a topic often downplayed by society and doctors.
What it means to live with a disability in America I n her insightful book Hearing Happiness: Deafness Cures in History, Jaipreet Virdi @jaivirdi probed how society perceived deafness & challenges the idea that a disability is a deficit. #HOH #Deaf #     
–
source
Discover the groundbreaking advancements in Artificial Intelligence and its potential to revolutionize our future. From job markets to lethal autonomous weapons, Max Tegmark explores the complex implications of AI on society and our very sense of being human. As an MIT professor, Tegmark brings authoritative insight to how we can keep AI beneficial, enhance prosperity without leaving people in poverty, and ensure machines do what we want. Join the conversation about the most controversial issues in AI, including superintelligence and the meaning of consciousness. This essential read provides the tools to shape the AI future we want.
I agree this book is so interesting. It is a must read for anyone interested in #AI and #Humans. #ArtificialIntelligence     
–
source