Sort by
Latest Recommendations First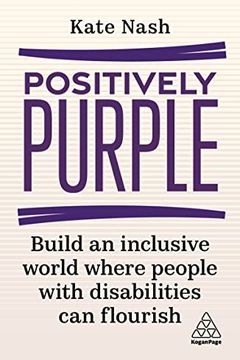 Positively Purple
Build an Inclusive World Where People with Disabilities Can Flourish
"Most employers will have a workforce where at least 10% of their people will have a visible or invisible disability. And 86% of all disabled people acquire their disability during the course of their working lives. How can businesses create strategies and a company culture that includes all staff? Ensure that your company or organization doesn't b...
A1 @KateNashOBE is so right, we all need #positivity & "Positively Purple" is a great book I highly recommend to pick up! #Inclusion needs positivity to keep moving forward & keep people involved #Axschat #RuhGlobal #PwD #WeAreBillionStrong #WeAreStrongerTogether     
–
source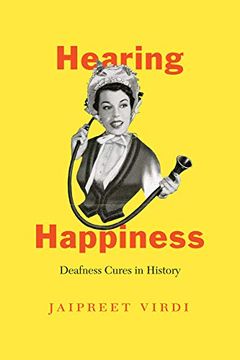 At the age of four, Jaipreet Virdi's world went silent. A severe case of meningitis left her alive but deaf, suddenly treated differently by everyone. Her deafness downplayed by society and doctors, she struggled to "pass" as hearing for most of her life. Countless cures, treatments, and technologies led to dead ends. Never quite deaf enough for th...
What it means to live with a disability in America I n her insightful book Hearing Happiness: Deafness Cures in History, Jaipreet Virdi @jaivirdi probed how society perceived deafness & challenges the idea that a disability is a deficit. #HOH #Deaf #     
–
source
I agree this book is so interesting. It is a must read for anyone interested in #AI and #Humans. #ArtificialIntelligence     
–
source