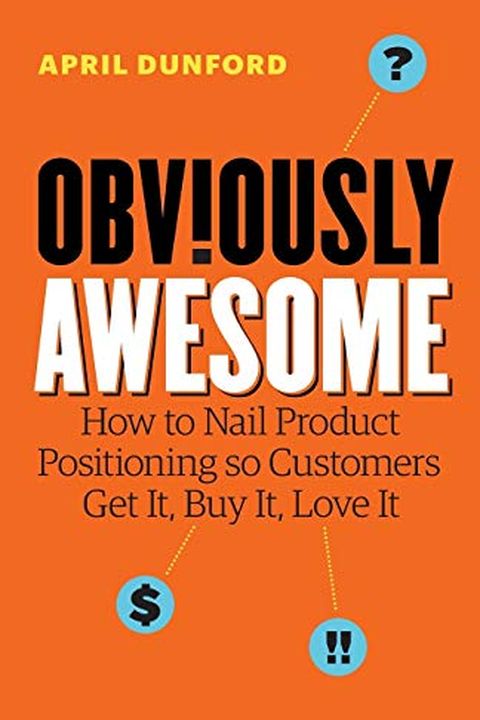 Obviously Awesome
How to Nail Product Positioning so Customers Get It, Buy It, Love It
April Dunford
You know your product is awesome—but does anybody else? Forget everything you thought you knew about positioning. Successfully connecting your product with consumers isn't a matter of following trends, comparing yourself to the competition or trying to attract the widest customer base.So what is it? April Dunford, positioning guru and tech exec, wi...
Publish Date
2019-05-14T00:00:00.000Z
2019-05-14T00:00:00.000Z
Recommendations
Obviously Awesome ( might be the most impactful book I've read this year. Read it in a single, 2-hour session, and kept on having my mind blown. Positioning is probably the weakest point of my marketing skillset, and this book significantly leveled me up.     
–
source
Must-read sales and marketing books for startups.     
–
source
@skipwaltersky @aprildunford So glad you saw this tweet! Very helpful book!     
–
source