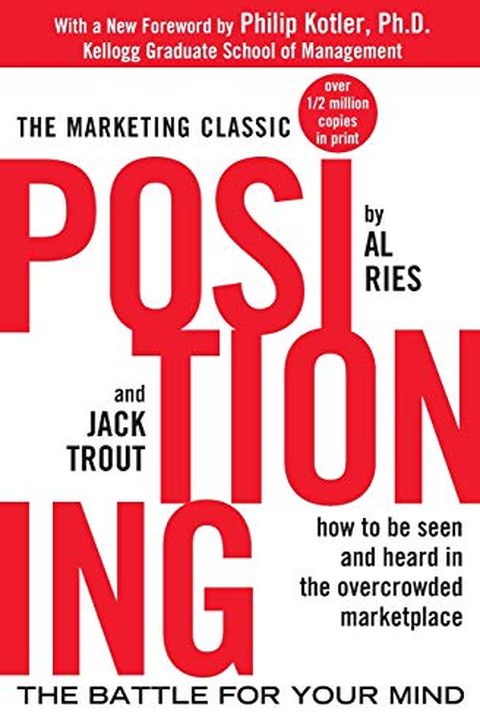 Positioning
The Battle for Your Mind
Al Ries
The first book to deal with the problems of communicating to a skeptical, media-blitzed public, Positioning describes a revolutionary approach to creating a "position" in a prospective customer's mind-one that reflects a company's own strengths and weaknesses as well as those of its competitors. Writing in their trademark witty, fast-paced style, a...
Publish Date
2001-01-03T00:00:00.000Z
2001-01-03T00:00:00.000Z
First Published in 1980
Recommendations
@hunteransley @paulg I mean not really. You can simultaneously have a great message (the left may not) but still have ways of framing it negatively (the right does). Great book on this:     
–
source
Positioning, and The 22 Immutable Laws of Marketing by Al Ries and Jack Trout. Anyone who wants to start a business with impact needs to read these books.     
–
source
"Positioning" is one of the most important books I've read. "The basic idea is not to create something new and different, but to manipulate what's already in the mind, to retie the connections that already exist." E.g. this is how we came up with the term "Custom Indexing"     
–
source