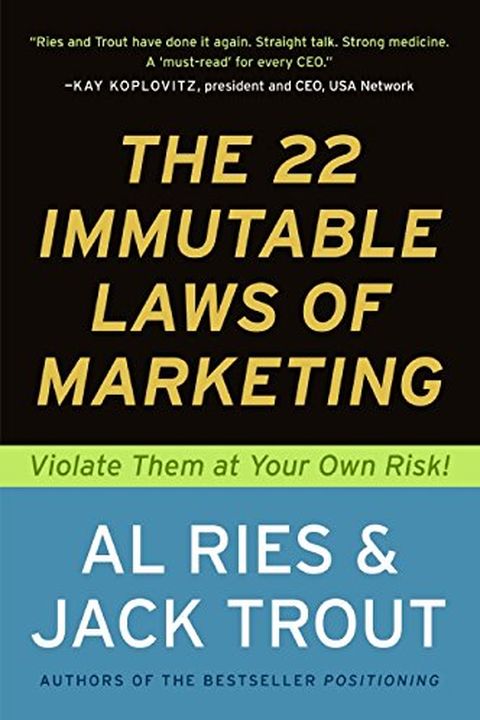 The 22 Immutable Laws of Marketing
Violate Them at Your Own Risk!
Al Ries
There are laws of nature, so why shouldn't there be laws of marketing?As Al Ries and Jack Trout—the world-renowned marketing consultants and bestselling authors of Positioning—note, you can build an impressive airplane, but it will never leave the ground if you ignore the laws of physics, especially gravity. Why then, they ask, shouldn't there also...
Publish Date
1994-04-27T00:00:00.000Z
1994-04-27T00:00:00.000Z
First Published in 1993