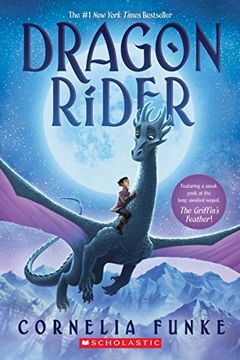 Join a lonely boy named Ben and a brave young dragon named Firedrake on a magical journey to find the mythical place where silver dragons can live in peace forever. Along the way, they must overcome obstacles, summon courage, and face a ruthless villain with an ancient grudge. This enchanting adventure is about the true meaning of home and the power of destiny.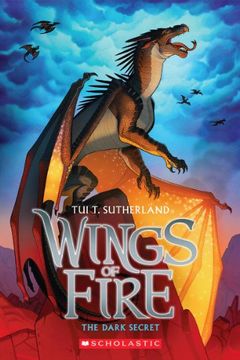 Embark on a thrilling journey as Starflight discovers the secrets of the mysterious NightWings in this New York Times bestselling addition to the WINGS OF FIRE saga. As he faces the ultimate choice between loyalty to his tribe and loyalty to his friends, Starflight must navigate dangerous situations and kidnappings to save not only himself, but also innocent RainWings. Will Starflight find the courage to be brave before it's too late and two kingdoms fall?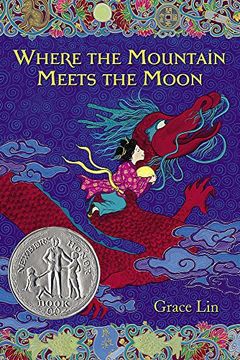 Embark on a magical journey inspired by Chinese folklore with a young girl named Minli. Determined to change her family's fortune, Minli sets out to find the Old Man on the Moon, encountering mystical creatures and diverse characters along the way. With its engaging story, themes of adventure, faith, and friendship, and beautiful illustrations throughout, Where the Mountain Meets the Moon is a timeless fantasy novel perfect for young readers.
In "Aru Shah and the End of Time," twelve-year-old Aru is a habitual liar trying to fit in with her classmates. When they call her bluff about a cursed artifact, Aru lights it, unwittingly releasing an ancient demon tasked with awakening the God of Destruction. Now frozen in time, her loved ones and classmates are at risk. To stop the demon, Aru must find the reincarnations of five legendary Pandava brothers and journey through the Kingdom of Death.
Follow Aldwyn, a young alley cat on the run, as he accidentally gets chosen to be a wizard's familiar in this magical adventure story. Join him, the know-it-all blue jay Skylar and the friendly tree frog Gilbert as they embark on a thrilling mission to save their friends from an evil queen. This delightful Indie Next pick is perfect for fans of Warriors and Wings of Fire. Don't miss the exciting books in the Familiars series!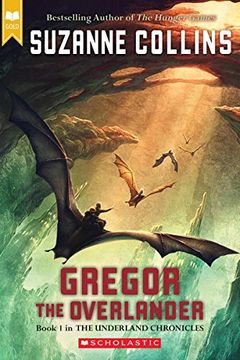 Experience the thrilling adventure of a quiet boy who stumbles into a hidden world beneath New York City, filled with dangerous creatures, secrets, and an uncertain future. Prophesied to have a crucial role in the Underland's fate, Gregor embarks on an epic quest to find his father and unravel the mysteries of this strange world. Will he succeed and save the Underland from impending war? Find out in this captivating first novel.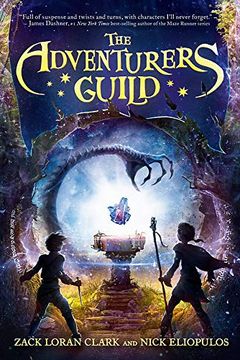 Join Zed Kagari and Brock Dunderfel in their adventurous journey as they become part of the perilous Adventurers Guild. Set in a world that fell to monsters, the boys and their allies uncover a conspiracy that threatens their city of Freestone. This book boasts a delightful mix of suspense, humor, and engaging characters that are sure to make it a classic. Don't miss the other books in the series too!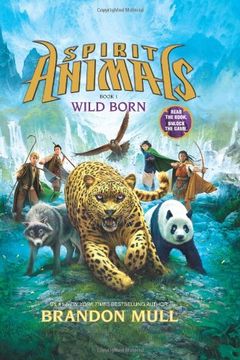 Experience the captivating world of Erdas where four children, each with an incredible spirit animal - a wolf, a leopard, a panda, or a falcon - must use their powers to protect their world from a dark and powerful force. In this thrilling tale, readers will discover the rare bond between human and beast, and the great power it bestows upon both. The fate of Erdas rests in the hands of four young heroes and YOU.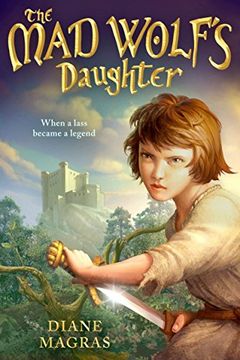 A thrilling Scottish medieval adventure, follow Drest as she embarks on a rescue mission to save her war-band family from castle imprisonment. Along the way, she faces challenges, aided by a witch and a wounded invader. But as she learns more about her family's infamous reputation, Drest has to question if their freedom is worth hurting those who have helped her. Will she become her own legend or follow in her father's footsteps?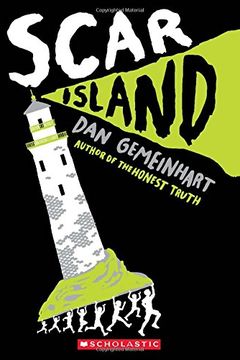 Misfit Jonathan Grisby arrives at Slabhenge Reformatory School for Troubled Boys, an ancient and desolate fortress. An unexpected accident leaves the boys unsupervised on the island, free but in danger. Can Jonathan confront his past and save his friends from harm? Author Dan Gemeinhart's powerful tale of redemption and outcasts in peril shines a light on the darkest truths we create for ourselves.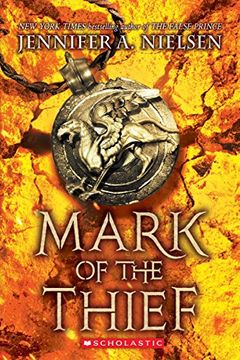 Experience the thrilling greed and power of ancient Rome in this electrifying tale by a New York Times bestselling author. Follow Nic, a slave in the mines, as he discovers an ancient amulet with powerful magic and becomes the center of a conspiracy to overthrow the emperor and destroy Rome from within. With traitors and spies lurking at every turn, Nic must use his newfound power to stop the rebellion, save Rome, and secure his own freedom.
How to Train Your Dragon by Cressida Cowell
Iron Hearted Violet by Kelly Barnhill
Wing & Claw #1 by Linda Sue Park
The Fire Within by Chris D'Lacey
Handbook for Dragon Slayers by Merrie Haskell