Best Books on Supply Chain Management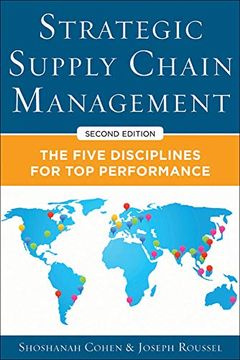 Discover how a robust supply chain strategy is crucial for business success in today's uncertain economic environment with Strategic Supply Chain Management. Cohen and Roussel provide a comprehensive guide to creating a supply chain strategy that is aligned with your competitive differentiation and operating models. With in-depth examples, this book shows that one size doesn't fit all and provides a clear path for deploying a global supply chain strategy that addresses the priorities of today's executive management teams. This fully revised edition includes case studies of industry leaders to help you gain a strategic advantage in your supply chain management.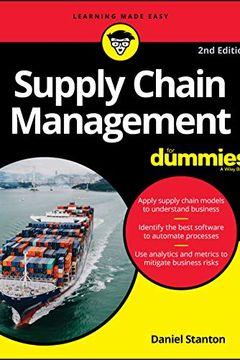 This comprehensive guide to supply chain management is a must-read for business owners and decision-makers. Covering everything from procurement to operations to distribution, the book explains how to align every part of your company's supply chain to meet the needs of customers, suppliers, and shareholders. Using the Supply Chain Operations Reference model, the author offers practical tips and strategies for improving processes, evaluating risks, and choosing the right software and automation processes to increase efficiency. Whether you're new to the field or looking to expand your knowledge, this book will help you make wiser decisions and plan for the future.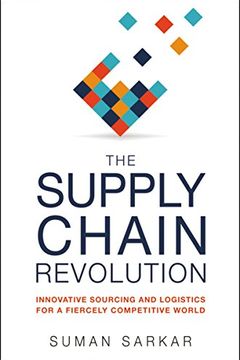 The Supply Chain Revolution showcases how supply chain and sourcing can be used as hidden tools for outperforming the competition. Featuring real solutions, the book offers a powerful way for companies to succeed in a disruptive world. It showcases how successful companies like Zara, Amazon, and Starbucks use their highly responsive supply chain to boost their revenue and customer satisfaction. The book provides strategies for simplifying and debottlenecking the supply chain, making alliances more successful, and managing store investment to boost retail success. A must-read for CEOs who want to thrive in challenging times.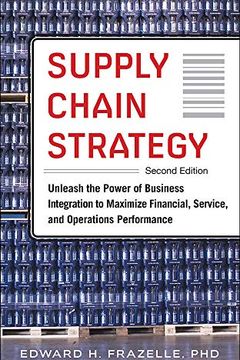 Discover the logistics and supply chain management strategies that guide the world's most successful organizations in this updated industry standard. The second edition of Supply Chain Strategy features real-life case studies, showcasing how companies like Coca-Cola, Wal-Mart, and Disney achieve their supply chain goals with cutting-edge innovations like big-data analytics, omni-channel logistics, and cloud-based management. Get the latest solutions to your own supply chain challenges and join the ranks of the most successful companies in the world.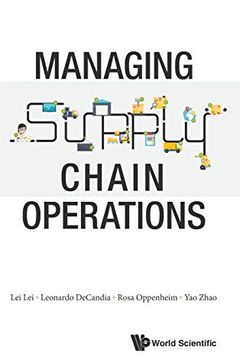 This book delves into the world of supply chain management by presenting the necessary concepts for strategic implementation of techniques in a global environment. Authored by top teaching and research faculty in conjunction with a senior industry executive, this book combines theory and practice by using real-life examples and case studies as well as strategies from best practices. The content covers key drivers of supply chain performance and draws on extensive industry experience from the authors conducting industry projects through the Rutgers Center for Supply Chain Management. Suitable for a wide range of courses, this book is a must-read for anyone interested in learning about supply chain management.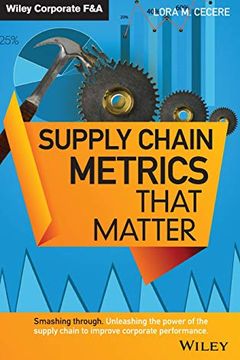 "Supply Chain Metrics that Matter" is an informative and practical book exploring the importance of supply chain excellence in today's global and innovative world. Author and supply chain researcher, Lora M. Cecere, evaluates the progress of over 100 companies from 2006-2013, measuring success in inches not miles, and linking corporate financials to supply chain maturity. Cecere outlines the metrics that matter and provides actionable steps to align and balance the supply chain for improved value and performance. This book is a must-read for any company seeking differentiation and first mover advantage.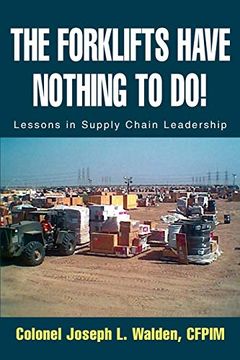 "The Forklifts Have Nothing To Do!" is a comprehensive guide to improving supply chain operations, written by Joseph L. Walden, a seasoned supply chain leader with over 25 years of experience. Walden's recommendations draw from examples in military and civilian industries, including his experiences in Operation Iraqi Freedom. By following the practical methods outlined in this book, any industry can significantly improve their bottom line.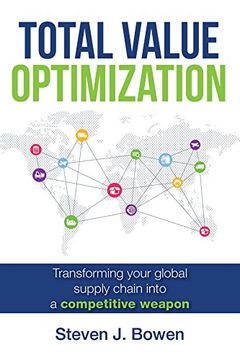 This book focuses on achieving competitive advantage in today's fast-paced industry. With Industry 4.0 creating new business models, it's important to prioritize customer value in supply chain management. Total Value Optimization (TVO) goes beyond traditional approaches to ensure not only survival but thriving through a demand-driven digital supply chain. With a foundation of data analytics, TVO provides a pathway for integrated supply chain excellence. Industry leaders praise TVO and its implementation in generating growth and improving customer responsiveness.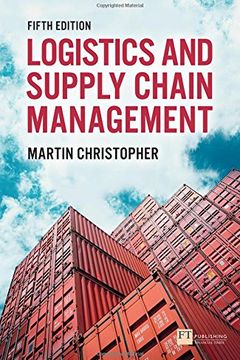 Discover how effective development and management of supply chain networks can help businesses cut costs and enhance customer value with this clear guide to logistics and supply chain management. This updated 5th edition includes new examples and case studies, as well as two new chapters on managing multiple distribution channels and providing higher levels of customer support. Join over 100,000 readers who have benefited from this bestselling book.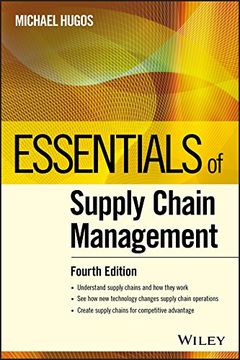 This comprehensive guide is the definitive resource for understanding supply chain management from a practical, real-world perspective. From fundamental concepts to innovative practices, readers will gain a deep understanding of the supply chain's inner workings and come away with immediately-applicable skills for maximizing efficiency and gaining competitive advantage. The latest edition has been updated to reflect the latest technologies and case studies, making it an essential tool for students, managers, and professionals alike.
Supply Chain Transformation by Richard J. Sherman
The Goal by Eliyahu M. Goldratt
Principles of Supply Chain Management by Joel D. Wisner
Lean Supply Chain and Logistics Management by Paul Myerson
Data Science for Supply Chain Forecasting by Nicolas Vandeput
Supply Chain Network Design by Michael Watson
Global Logistics and Supply Ch by John Mangan
Common Sense Supply Management by Tom Depaoli
Operations Management by Nigel Slack, Alistair Brandon-Jones, Robert Johnston
Operations and Supply Chain Management by F. Robert Jacobs
Supply Chain Analytics and Modelling by Dr Nicoleta Tipi