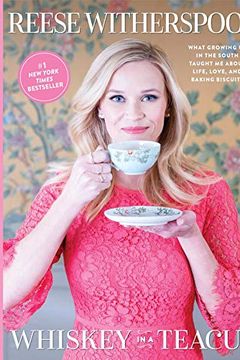 Whiskey in a Teacup
What Growing Up in the South Taught Me About Life, Love, and Baking Biscuits
"Whiskey in a Teacup" is a charming, southern-inspired book where actress and entrepreneur Reese Witherspoon shares her love for southern living with a modern twist. With the motto "whiskey in a teacup," this book celebrates the combination of feminine grace and inner strength that southern women possess. In this book, you'll discover everything from delicious recipes to entertaining ideas, southern style tips, and even Reese's famous hot-roller technique. Whether you're from the south or not, this book will inspire you to bring a little bit of southern charm into your life.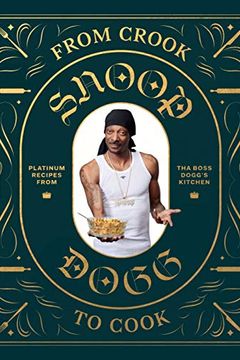 From Crook to Cook
Platinum Recipes from Tha Boss Dogg's Kitchen (Snoop Dogg Cookbook, Celebrity Cookbook with Soul Food Recipes) (Snoop Dog x Chronicle Books)
This cookbook, from a well-known rap artist, offers 50 tasty recipes to up your cooking game. It includes both classic favorites and new takes on old standbys. From lobster to Fritos, Snoop's got you covered with snacks and drinks perfect for entertaining. With behind-the-scenes photos and personal stories, this cookbook brings the party straight to your kitchen.
Discover a collection of meals, snacks, and treats that are salty, spicy, saucy, and fun as sin! From breakfast all day to spicy honey buttered fried chicken, these dishes are perfect for family gatherings, date nights, and even the occasional sad salad. You'll learn cooking techniques, secrets to making delicious cheesy-cheeseless eggs, and life tips to ignite your senses. Follow Chrissy Teigen as she shares her love for cooking, eating, life, and love all in one place.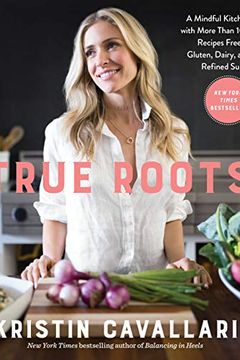 True Roots
A Mindful Kitchen with More Than 100 Recipes Free of Gluten, Dairy, and Refined Sugar
This cookbook by a New York Times bestselling author reveals the clean and toxin-free diet she swears by for optimal health. Organic, wild-caught, and fresh ingredients are emphasized, and processed foods are avoided. The recipes are delicious and prove that healthy food can be enjoyable. A must-read for those looking to improve their diet and overall well-being.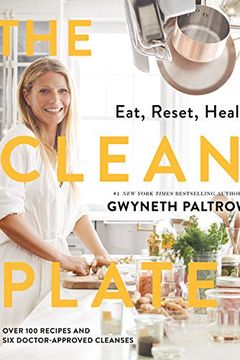 100 customizable recipes and meal plans for a healthier, cleaner lifestyle. Gwyneth Paltrow shares her passion for simple, quality food with delicious dishes like Turkey Meatball Pho and Chocolate Chia Pudding. The second half of the book offers targeted meal plans, detoxes, and cleanses for tackling common ailments like adrenal fatigue, heart health, and heavy metal overload. Supported by experts and doctors, this is the ultimate guide to eating clean and feeling great.
Discover Chrissy Teigen's latest cookbook, Cravings: Hungry for More, filled with her signature wit and flavor bombs. Explore further into Chrissy's life and kitchen, filled with delicious recipes from banana bread to Pad Thai Carbonara. This cookbook offers a mix of quick-as-a-snap meals, lighter and healthier-ish living options, and indulgent dishes that will leave you satisfied and holding your belly. Get ready to crave more after reading this mouth-watering cookbook.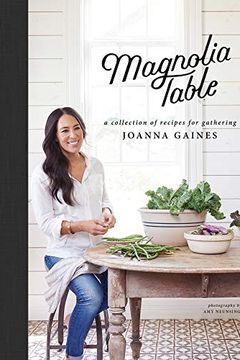 This cookbook, written by a famous TV personality, offers 125 classic American recipes inspired by family favorites and comfort selections from her restaurant, Magnolia Table. With a focus on the importance of togetherness and celebrating tradition, this book includes recipes for breakfast, lunch, dinner, snacks, and desserts that incorporate homegrown, seasonal produce. Full of personal stories and beautiful photos, Magnolia Table is an invitation to share a seat at the table with the author and her family.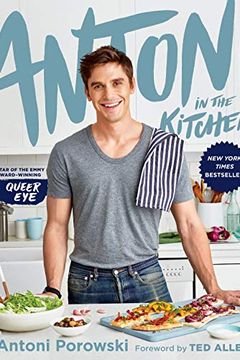 Become a more confident and casual cook with Antoni Porowski, the food and wine guru from Netflix's hit show Queer Eye. In this book, Antoni shares recipes for weeknight healthyish meals and easy off-the-cuff entertaining. With visual stunners that are often composed of fewer than five ingredients, Antoni proves that simple can be anything but simplistic. Try out dishes like Bastardized Easy Ramen, Roasted Carrots with Carrot-Top Pesto, or Salty Lemon Squares, all of which can be carried off with panache, even by beginners.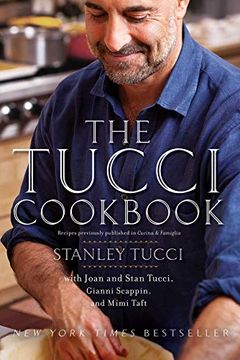 Indulge in the irresistible flavors and beloved Italian traditions shared by the Tucci family in this cookbook. Discover nearly 200 updated recipes, perfectly paired with delicious wines, and punctuated with gorgeous photography and engaging stories from the family's kitchen. From heaping plates of steaming pasta to sumptuous stuffed meats and warm confections, this cookbook is a must-have for any Italian food lover looking to bring the warmth and comfort of a good Italian meal to their table.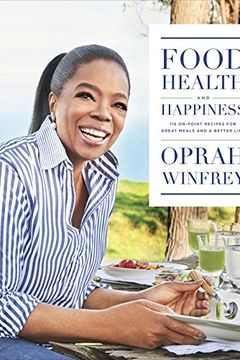 Discover delicious and healthy recipes that bring joy to your meals with this cookbook. With the help of her personal chefs, Oprah Winfrey shares her struggles with food and how she found a balance between eating her favorite meals and controlling her weight. From simple and satisfying dishes like "Unfried Chicken" and "Turkey Chili" to fresh and flavorful options like "Farro With Peas, Asparagus, Pesto and Cured Olives" and "Chilean Sea Bass with Lemon Fennel Chutney," Food, Health, and Happiness is more than a cookbook - it's an invitation to eat well and live well.
IT'S ALL GOOD by Gwyneth Paltrow
Together by The Hubb Community Kitchen
Pull Up a Chair by Tiffani Thiessen
Back to the Kitchen by Freddie Prinze Jr., Rachel Wharton
Stirring Up Fun with Food by Sarah Michelle Gellar, Gia Russo
The Kind Diet by Alicia Silverstone
Binging with Babish by Andrew Rea
The Full Plate by Ayesha Curry
At My Table by Nigella Lawson
The Seasoned Life by Ayesha Curry
Cookin' with Coolio by Coolio
Desserts LaBelle by Patti LaBelle
The Last O.G. Cookbook by Tray Barker
Eva's Kitchen by Eva Longoria
Life Is a Party by David Burtka
Cooking with Zac by Zac Posen
At Home with Natalie by Natalie Morales
In the Kitchen with Kris by Kris Jenner