Best Cryptography Books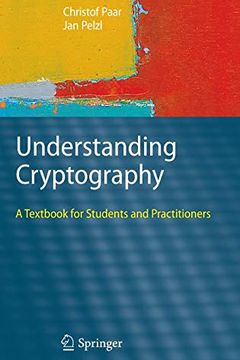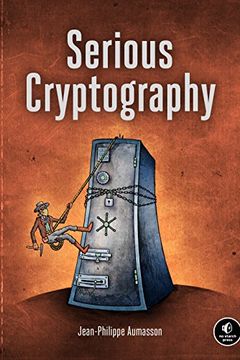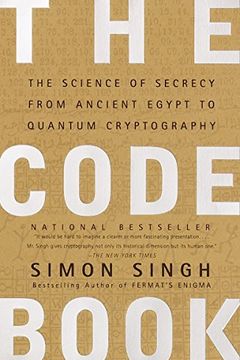 The Code Book
The Science of Secrecy from Ancient Egypt to Quantum Cryptography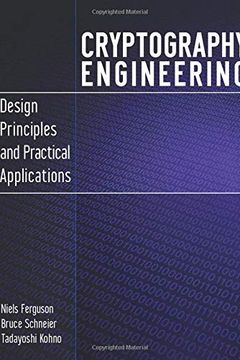 The ultimate guide to cryptography, updated from an author team of the world's top cryptography experts. Cryptography is vital to keeping information safe, in an era when the formula to do so becomes more and more challenging. Written by a team of world-renowned cryptography experts, this essential guide is the definitive introduction to all major ...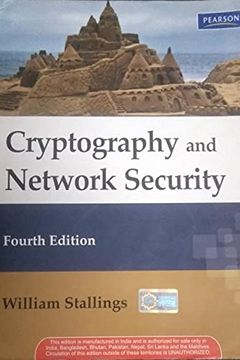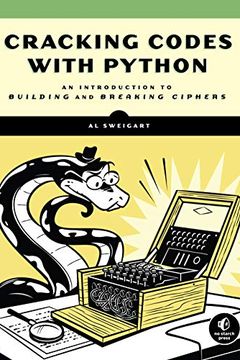 In Cracking Codes with Python, you'll learn how to program in Python while making and breaking ciphers, which are used to encrypt secret messages. (No programming experience required!). After a quick crash course in programming, you'll make, test, and hack classic cipher programs. You'll begin with simple programs like the Caesar cipher and then wo...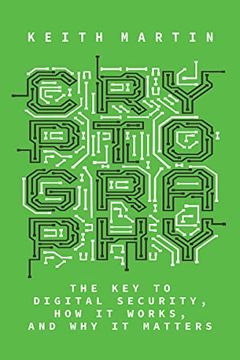 Cryptography
The Key to Digital Security, How It Works, and Why It Matters
A nuts-and-bolts explanation of cryptography from a leading expert in information security.Despite its reputation as a language only of spies and hackers, cryptography plays a critical role in our everyday lives. Though often invisible, it underpins the security of our mobile phone calls, credit card payments, web searches, internet messaging, and ...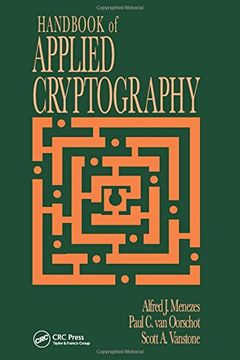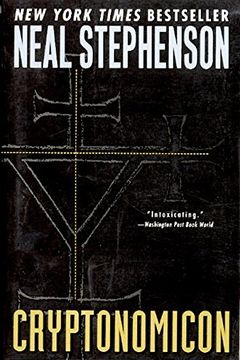 A Course in Number Theory and Cryptography by Neal Koblitz
Top Secret by Paul B. Janeczko
Practical Cryptography by Niels Ferguson, Bruce Schneier
Introduction to Modern Cryptography by Jonathan Katz
Real-World Cryptography by David Wong
The Mathematics of Secrets by Joshua Holden
Introduction to Modern Cryptography by Jonathan Katz, Yehuda Lindell
Practical Cryptography in Python by Seth James Nielson, Christopher K. Monson
Crypto Dictionary by Jean-Philippe Aumasson
Cryptography by Douglas R. Stinson
Cryptography For Dummies by Chey Cobb
Introduction to Cryptography with Coding Theory by Wade Trappe
Cryptography by Fred Piper, Sean Murphy
Code Talker by Chester Nez
Snow Crash by Neal Stephenson
Applied Network Security Monitoring by Chris Sanders
Network Monitoring and Analysis by
Network Security with pfSense by Manuj Aggarwal
Defensive Security Handbook by Lee Brotherston
Battle of Wits by Stephen Budiansky
Elementary Number Theory by Burton
The Keys of Egypt by Lesley Adkins
Bulletproof SSL and TLS by Ivan Ristic
Cryptography and Network Security by ET ALL KAHATE
Break the Code by Bud Johnson
Foundations of Cryptography by Oded Goldreich
Cryptography Apocalypse by Roger A. Grimes
SSL/TLS Under Lock and Key by Paul Baka, Jeremy Schatten
Practical Python Security by Dennis Byrne
Cryptography Made Simple by Nigel Smart
Encyclopedia of Cryptography and Security by
Modern Cryptography for Cybersecurity Professionals by Lisa Bock
Pro Cryptography and Cryptanalysis by Marius Iulian Mihailescu, Stefania Loredana Nita
Handbook of Elliptic and Hyperelliptic Curve Cryptography (Discrete Mathematics and Its Applications) by
Cryptography by Maura B. Paterson Douglas R. Stinson
Bent Functions by Natalia Tokareva
Cryptography Decrypted by H. Mel, Doris Baker