Indulge in over 100 meticulously tested, sweet and savory recipes from a baking hero for a new generation, complete with problem-solving strategies and practical do's and don'ts. Discover Claire Saffitz's unique take on desserts, including innovative creations like Babkallah and Malted Forever Brownies. With Dessert Person, learn how to conquer common baking challenges and become a dessert person like never before.
Indulge in classic American desserts with BraveTart, a cookbook written by an award-winning pastry chef. From One-Bowl Devil's Food Layer Cake to Glossy Fudge Brownies, all your favorites are here with over 200 customizable variations. But BraveTart isn't just a cookbook- it's a fascinating look into the surprising stories behind iconic desserts. With vintage advertisements and breathtaking photography, this book is sure to become an American classic.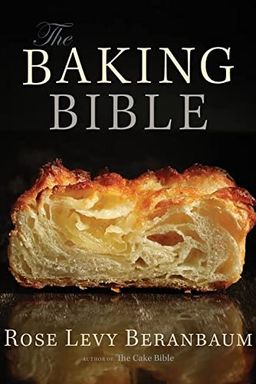 Discover a legendary baker's extensive "bible" of foolproof baking with all-new recipes for cakes, pies, tarts, cookies, candies, pastries, breads, and more. With detail-oriented instructions, ingenious tips, and highlights for success, each recipe is truly foolproof. From everyday crowd-pleasers to show-stopping stunners, this comprehensive guide proves delicious perfection is within reach for any baker.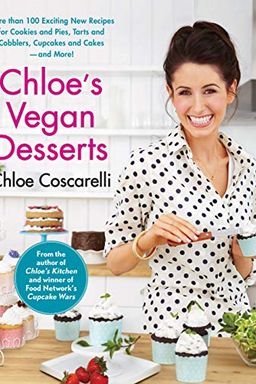 Chloe's Vegan Desserts
More than 100 Exciting New Recipes for Cookies and Pies, Tarts and Cobblers, Cupcakes and Cakes--and More!
Indulge in guilt-free vegan desserts with Chef Chloe's first all-dessert cookbook! Discover more than 100 irresistible recipes for cakes, pies, ice cream, cupcakes, and more! From lemon poppy seed muffins to pumpkin spice latte, and veganized favorites like Oreo-style cookies and chocolate cream pie, Chef Chloe's desserts are just too good to resist. With easy-to-follow instructions, gorgeous color photography, and useful tips, Chloe's Vegan Desserts will be your new vegan dessert bible.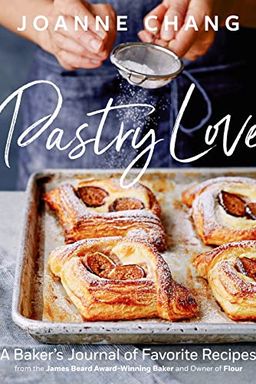 Explore a comprehensive collection of 125 dessert recipes from the James Beard award-winning baker and Flour bakery owner, Joanne Chang. Pastry Love is a must-have for baking enthusiasts and beginners alike, featuring easy-to-follow recipes for Lemon Sugar Cookies to showstoppers like Passion Fruit Crepe Cake. The book also includes master lessons and essential techniques on making pastry cream, lemon curd, puff pastry, and more. Discover the joy of baking with Pastry Love.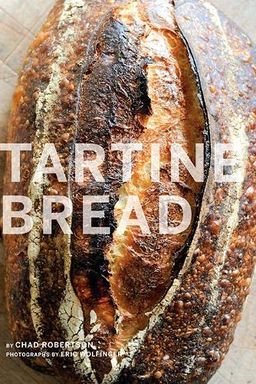 Learn to bake beautiful and delicious bread with Tartine Bread. Co-owner and renowned baker Chad Robertson shares his unique bread-making techniques that he developed over two decades of apprenticeship with the best artisan bakers in France and the United States. This book is perfect for home bakers and professional bread-makers alike, and features clear instructions and step-by-step photos to guide you through the process. Discover the foundation of a meal and the center of daily life through the elemental bread making techniques of Chad Robertson.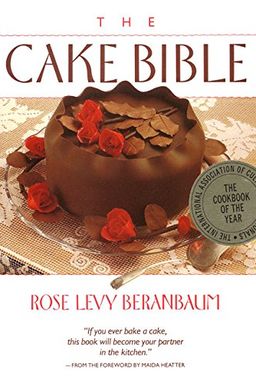 A culinary classic, this book is the ultimate guide for anyone who wants to make delicious, exquisite cakes. Written by a renowned writer for food magazines, newspapers, and The New York Times, this book breaks down even the most complex techniques into easy-to-follow recipes. Discover how to make buttery, tender layer cakes in under five minutes with perfect results every time, create the most fabulous chocolate cake with just three ingredients, and make cakes with less sugar but maximum flavor and texture. With recipes for every major type of cake, this is a must-have for any home baker.
Discover the mouth-watering world of Flour Bakery with this cookbook filled with 150 irresistible recipes for sweet treats and baked goods. From Homemade Pop-Tarts to Brioche au Chocolat and Milky Way Tarts, owner and Harvard alumna Joanne Chang's repertoire is deep and satisfying. In addition to her essential baking tips, this book also includes her story of how she discovered her passion for baking and eventually triumphed over Bobby Flay on the Food Network's Throwdown. A must-have cookbook for any home baker looking to indulge in delicious and simple treats.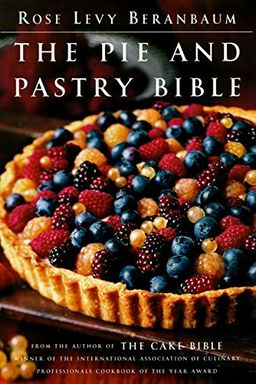 Indulge in a delectable array of more than 300 pie, tart, and pastry recipes from the country's top baker. Featuring easy-to-follow instructions, 200 drawings of techniques and equipment, and 70 mouth-watering color photos, this cookbook includes all kinds of fillings, glazes, toppings, and sauces, elevating your baking game to new heights. From flaky crusts to savory dishes and decorating techniques, this book provides countless tips and tricks to solve any problem and ensure absolute baking success.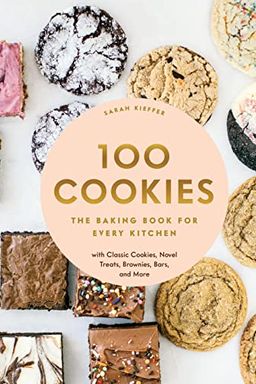 100 Cookies
The Baking Book for Every Kitchen, with Classic Cookies, Novel Treats, Brownies, Bars, and More
Indulge in a cookie extravaganza with this cookbook filled with 100 cookie and bar recipes, organized into seven chapters. From classic chocolate chip to innovative creations like olive oil sugar cookies with blood orange glaze and red wine cherry cheesecake swirl bars, there's something for every cookie lover. Each recipe is accompanied by a photograph and includes a chapter dedicated to innovative baking techniques, like Kieffer's "pan banging" technique, which ensures crisp edges and soft centers. Perfect for home bakers in search of new recipes or fans of Sarah Kieffer's blog and Instagram, this cookbook is a must-have for dessert lovers.
The Joy of Vegan Baking, Revised and Updated by Colleen Patrick-Goudreau
BakeWise by Shirley O. Corriher
Dorie's Cookies by Dorie Greenspan
Tartine by Elisabeth Prueitt, Chad Robertson, Alice Waters
Simple Cake by Odette Williams
Rawsome Vegan Baking by Emily von Euw
Bread by Jeffrey Hamelman
Modern Vegan Baking by Gretchen Price
Cheryl Day's Treasury of Southern Baking by Cheryl Day
Gluten-Free Flavor Flours by Alice Medrich
The Last Course by Claudia Fleming, Melissa Clark
The New Pie by Chris Taylor, Paul Arguin
Wild Sweetness by Thalia Ho
Sweet Vegan Treats by Hannah Kaminsky
Easy Vegan Baking (80 Easy vegan recipes) by Daniela Lais, Jerome Eckmeier
Brooks Headley's Fancy Desserts by Brooks Headley