From One-Bowl Devil's Food Layer Cake to a flawless Cherry Pie that's crisp even on the very bottom, BraveTart is a celebration of classic American desserts. Whether down-home delights like Blueberry Muffins and Glossy Fudge Brownies or supermarket mainstays such as Vanilla Wafers and Chocolate Chip Cookie Dough Ice Cream, your favorites are all he...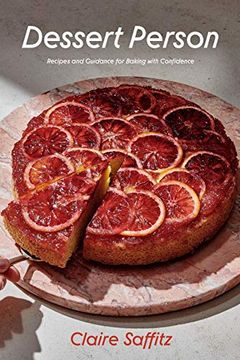 In her first cookbook, Bon Appétit and YouTube star of the show Gourmet Makes offers wisdom, problem-solving strategies, and more than 100 meticulously tested, creative, and inspiring recipes.Claire Saffitz is a baking hero for a new generation. In Dessert Person, fans will find Claire's signature spin on sweet and savory recipes like Babkallah (a ...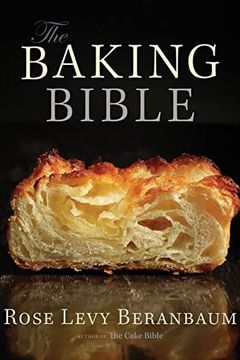 The latest and most comprehensive baking book yet from best-selling author and "diva of desserts" Rose Levy Beranbaum and winner of the 2015 IACP Cookbook Award for BakingLegendary baker Rose Levy Beranbaum is back with her most extensive "bible" yet. With all-new recipes for the best cakes, pies, tarts, cookies, candies, pastries, breads, and more...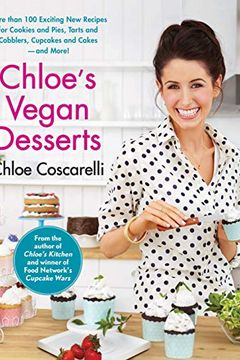 Chloe's Vegan Desserts
More than 100 Exciting New Recipes for Cookies and Pies, Tarts and Cobblers, Cupcakes and Cakes--and More!
Chef Chloe, the first vegan winner of Cupcake Wars, brings her signature creativity and fun to the best part of every meal: Dessert! CHEF CHLOE'S first all-dessert cookbook, Chloe's Vegan Desserts, will satisfy your sweet tooth from morning to night with more than 100 recipes for cakes and cupcakes, ice cream and doughnuts and pies—oh my! And you j...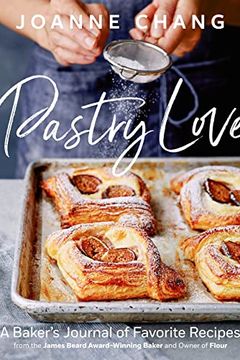 A must-have baking bible from the James Beard award–winning baker and owner of the beloved Flour bakeries in Boston. James Beard award–winning baker Joanne Chang is best known around the country for her eight acclaimed Flour bakeries in Boston. Chang has published two books based on the offerings at Flour, such as her famous sticky buns, but Pastry...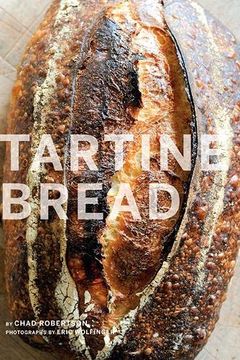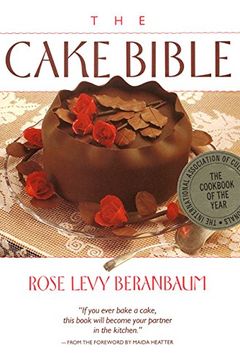 Every day 1,500 Bostonians can't resist buying sweet, simple treats such as Homemade Pop-Tarts, from an alumna of Harvard with a degree in economics. From Brioche au Chocolat and Lemon Raspberry Cake to perfect croissants, Flour Bakery-owner Joanne Chang's repertoire of baked goods is deep and satisfying. While at Harvard she discovered that nothin...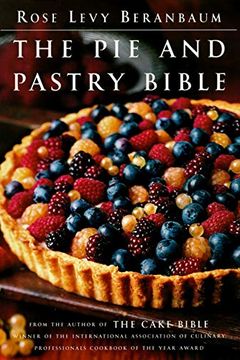 The Pie and Pastry Bible is your magic wand for baking the pies, tarts, and pastries of your dreams—the definitive work by the country's top baker.-More than 300 recipes, 200 drawings of techniques and equipment, and 70 color pictures of finished pies, tarts, and pastries -Easy-to-follow recipes for fruit pies, chiffon pies, custard pies, ice-cream...
In his stunning new baking and desserts cookbook Yotam Ottolenghi and his long-time collaborator Helen Goh bring the Ottolenghi hallmarks of fresh, evocative ingredients, exotic spices and complex flavourings - including fig, rose petal, saffron, aniseed, orange blossom, pistachio and cardamom - to indulgent cakes, biscuits, tarts, puddings, cheese...
The Joy of Vegan Baking, Revised and Updated by Colleen Patrick-Goudreau
BakeWise by Shirley O. Corriher
Dorie's Cookies by Dorie Greenspan
Tartine by Elisabeth Prueitt, Chad Robertson, Alice Waters
Simple Cake by Odette Williams
Rawsome Vegan Baking by Emily von Euw
Bread by Jeffrey Hamelman
Modern Vegan Baking by Gretchen Price
Cheryl Day's Treasury of Southern Baking by Cheryl Day
The Last Course by Claudia Fleming, Melissa Clark
The New Pie by Chris Taylor, Paul Arguin
Easy Vegan Baking (80 Easy vegan recipes) by Daniela Lais, Jerome Eckmeier
Wild Sweetness by Thalia Ho
Sweet Vegan Treats by Hannah Kaminsky
Gluten-Free Flavor Flours by Alice Medrich
Brooks Headley's Fancy Desserts by Brooks Headley