Best Poker Books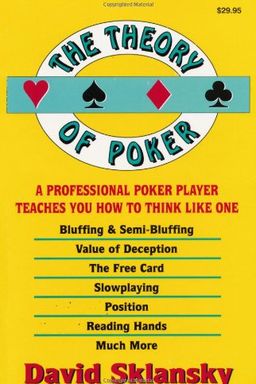 Learn essential theories and strategies for dominating poker games of every variation with this comprehensive guide. From the Fundamental Theorem of Poker to psychology and game theory, gain an edge at the table with topics like deception, bluffing, and semibluffing. Top poker players claim this mind-bending book changed how they play. Are you ready to join their ranks? This is the ultimate poker playbook.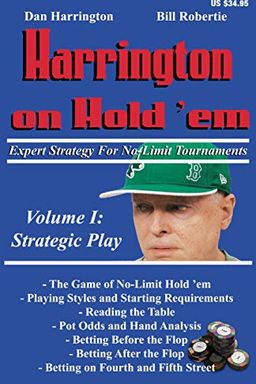 Looking for expert strategy to dominate in No-Limit Texas Hold'em tournaments? Look no further than Harrington on Hold 'em. Written by one of the world's most successful No-Limit Hold'em players, this book covers the tactics and techniques needed to survive and thrive through hundreds of hands and take home the glory. Learn how to vary your style, optimize your betting patterns, analyze hands, and much more. Discover the secrets of top players around the globe and become a champion of the game.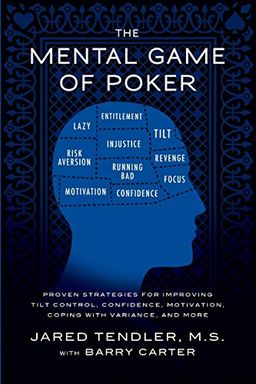 The Mental Game of Poker
Proven Strategies for Improving Tilt Control, Confidence, Motivation, Coping with Variance, and More
This book delves deep into the mental game of poker – an aspect more critical in this game than any other. It offers solutions to common issues players face, including tilt, emotional control, and motivation. Written by a mental game coach, the book includes step-by-step instructions and proven techniques to help players perform at their best. With stories from players who have used these techniques to improve, it's an essential read for anyone looking to take their poker game to the next level.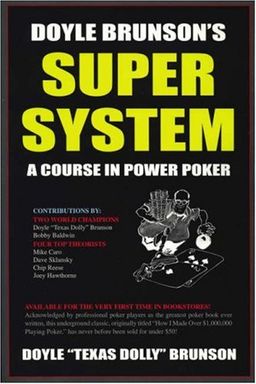 This essential poker book is packed with advanced strategies and tactics from the game's superstars, making it a must-read for serious players. Featuring chapters on every major no-limit game played today, including the popular hold'em (limit and no-limit), it's the definitive guide to winning big money at the tables. With 608 pages of hard-hitting information and precise poker statistics, this classic book is mandatory reading for aspiring pros, tournament players, and anyone ready to play no-limit. Indispensable and acknowledged by pros and knowledgeable players alike as the BEST POKER BOOK EVER WRITTEN.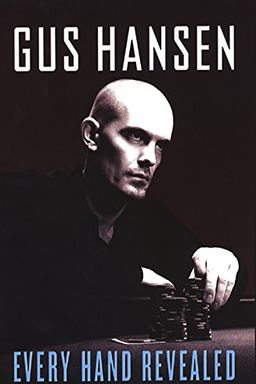 Unleash your inner poker pro and learn the winning secrets of one of the game's most aggressive and successful players! In Every Hand Revealed, professional poker superstar "The Madman" analyzes over 300 hands played during his Aussie Millions win and teaches you how to read opponents, call large bets with unplayable hands, raise out of position with garbage holdings and more. Perfect for beginners and pros alike, this book offers unprecedented access to coveted poker secrets and will turbo-charge your game!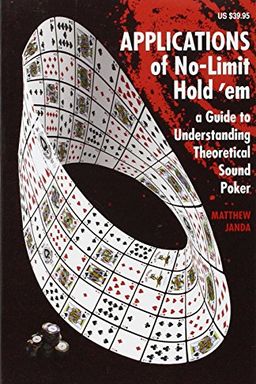 Learn to design balanced ranges using proper bet-sizing while playing no-limit hold 'em with this book. Theoretical sound poker is taught, providing better overall results even against better players. Confusing concepts such as overbetting and donk betting are broken down into easy-to-understand terms for immediate application. Don't miss out on crucial strategies and techniques.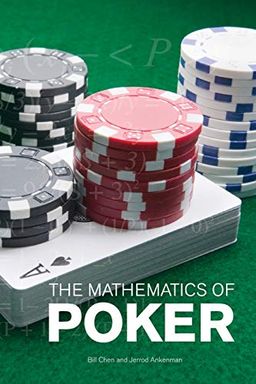 Learn how to apply mathematics to the game of poker and gain a competitive edge in the evolving landscape. Discover how a new generation of players is challenging traditional approaches and relying on mathematical analysis for success. This book introduces quantitative techniques and game theory in a way that is accessible to all players, regardless of their mathematical background.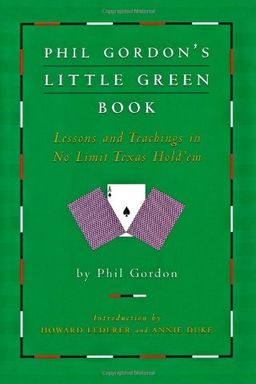 This book is a treasure trove of knowledge for anyone looking to improve their skills at the high-stakes game of No Limit Hold'em. Written by a renowned poker player and teacher, it offers an in-depth look at strategy, psychology, philosophy, and math as they relate to poker. With anecdotes and insights gleaned from playing with some of poker's best players, this little green book is a must-read for anyone serious about improving their game.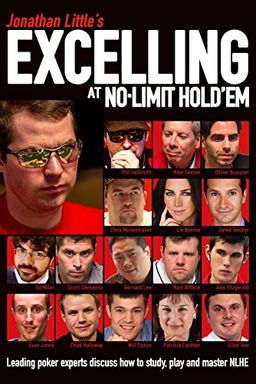 Learn from 17 of the greatest poker experts in the world with "Excelling at No-Limit Hold'em." This bestselling book, curated by renowned poker professional Jonathan Little, covers strategies for understanding the fundamentals, technical breakdown of the game, and mental toughness. Featuring superstars like Phil Hellmuth and Chris Moneymaker, this guide is essential for serious players looking to take their skills to the next level.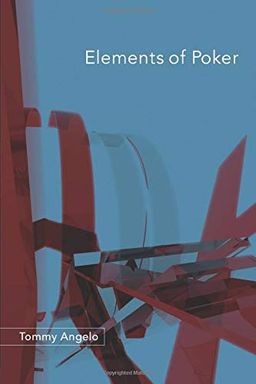 Learn how to take your poker game to the next level with Elements of Poker. This timeless classic is praised by pros for its distilled wisdom and new perspective on profitability. Discover how to eliminate tilt, profit from position, and improve your overall bankroll and life. Written by a master, Elements of Poker is a must-read for anyone looking to up their game.
Winning Low-Limit Hold'em by Lee Jones
Super System 2 by Doyle Brunson
Caro's Book of Poker Tells by Mike Caro
Harrington on Cash Games by Dan Harrington
Essential Poker Math, Expanded Edition by Alton Hardin
Reading Poker Tells by Zachary Elwood
Exploitative Play in Live Poker by Alexander Fitzgerald
Sit 'n Go Strategy by Collin Moshman
Strategies for Beating Small Stakes Poker Tournaments by Jonathan Little
Harrington on Hold 'em Expert Strategy for No Limit Tournaments, Vol. 2 by Dan Harrington
Modern Poker Theory by Michael Acevedo
Small Stakes Hold 'em by Associate Professor of History Edward Miller
Power Hold'em Strategy by Daniel Negreanu
Kill Phil by Blair Rodman
Harrington on Hold 'em by Dan Harrington
One of a Kind by Nolan Dalla
The Mental Game of Poker 2 by Jared Tendler
Winning Poker Tournaments One Hand at a Time Volume I by Eric 'Rizen' Lynch
Secrets of Professional Tournament Poker by Jonathan Little
Playing The Player by Ed Miller
No Limit Hold 'em by David Sklansky
Strategies for Beating Small Stakes Poker Cash Games by Jonathan Little
Positively Fifth Street by James McManus
Tournament Poker for Advanced Players by David Sklansky
Cowboys Full by James McManus
Harrington on Cash Games, Volume II by Dan Harrington
Decide to Play Great Poker by Annie Duke
Professional No-Limit Hold 'em by Matt Flynn
The Myth of Poker Talent by Alexander Fitzgerald
The Raiser's Edge by Bertrand "Elky" Grospellier
Hold 'em Poker by David Sklansky
Zen and the Art of Poker by Larry Phillips
The Full Tilt Poker Strategy Guide by Andy Bloch
Texas Hold'em For Dummies by Mark Harlan
For Richer, For Poorer by Victoria Coren
No-Limit Hold 'em For Advanced Players by Matthew Janda
Play Optimal Poker by Andrew Brokos
Master Micro Stakes Poker by Alton Hardin
Pot-limit Omaha Poker by Jeff Hwang
High-Low-Split Poker, Seven-Card Stud and Omaha Eight-or-better for Advan by Ray Zee
Treat Your Poker Like a Business by Dusty Schmidt
Moorman's Book of Poker by Chris Moorman
Expert Heads Up No Limit Hold'em by Will Tipton
The Poker Tournament Formula II by Arnold Snyder
Middle Limit Holdem Poker by Bob Ciaffone
The Professor, the Banker, and the Suicide King by Michael Craig
According to Doyle by Doyle Brunson
Mike Matusow by Mike Matusow
The Biggest Game in Town by Al Alvarez
Big Deal by Anthony Holden
Hold'em Wisdom for all Players by Daniel Negreanu
How Good is Your Pot-Limit Omaha? by Stewart Reuben
The Tao Of Poker by Larry W Phillips
Shut Up and Deal by Jesse May
Pot-Limit & No-Limit Poker by Stewart Reuben
Poker For Dummies by Richard D. Harroch
Ace on the River by Barry Greenstein
Ghosts at the Table by Des Wilson
Secrets of Short-handed Pot-Limit Omaha by Rolf Slotboom
The Book of Bluffs by Matt Lessinger