Best Skiing Books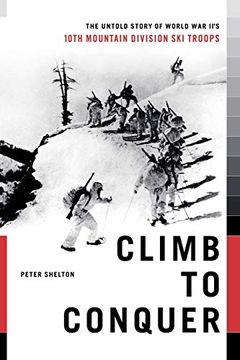 Follow the inspiring story of the 10th Mountain Division, a group of civilian athletes turned versatile light infantry unit deployed around the world today. From its origin on a Vermont ski hill to its revolutionary impact on American outdoor life, experience the unparalleled journey of this elite division through the vivid and suspenseful narrative of adventure writer Peter Shelton. This brotherhood of sports enthusiasts turned soldiers stunned their enemies during World War II by scaling a 1,500-foot "unclimbable" cliff face in the dead of night. Today, their legacy lives on through the thriving outdoor industry that has transformed the way Americans see and play in the natural world.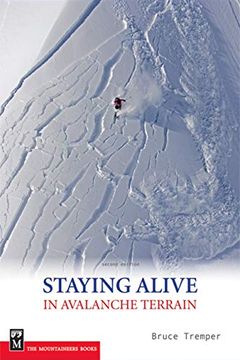 Learn essential avalanche safety techniques from a must-read guide for backcountry winter sports enthusiasts. This book provides easy-to-follow instructions on critical avalanche safety skills and has been updated with the most recent data and techniques. Ideal for snowmobilers, snowboarders, skiers, climbers, hunters, hikers, and more, it's organized according to the structure of American Avalanche Association classes. Stay safe in avalanche terrain and study this important book before hitting the slopes.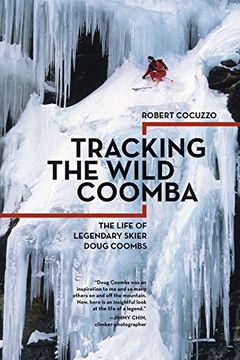 Tracking the Wild Coomba portrays the life of renowned skier Doug Coombs, who revolutionized extreme skiing by pioneering hundreds of first descents down the steepest mountains of the world. From his childhood in New England to the French Alps, Coombs's life was all about skiing. The book sheds light on his early years, success in Alaska, and tragic death while attempting to rescue a fellow skier. Coombs endured a life-threatening accident at the age of 16 which instilled a sense of fearlessness in him, and he went on to become the face of major ski companies, kings of big mountain extreme skiing, and won the first World Extreme Ski Competition in Valdez, Alaska.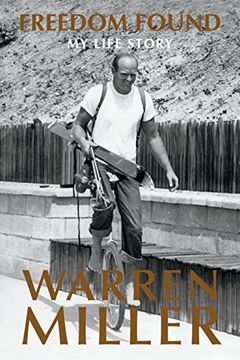 "Freedom Found" is an autobiography by Warren Miller, skiing's greatest storyteller and creator of action-sports films. In this soul-searching tale, Miller divulges his remarkable life behind the camera, including the peaks and valleys he navigated to bring his passion to audiences worldwide. This heartwarming and at times heart-wrenching account is a must-read for fans, ski history enthusiasts, adrenaline junkies, and anyone drawn to the story of an American innovator who never looked back.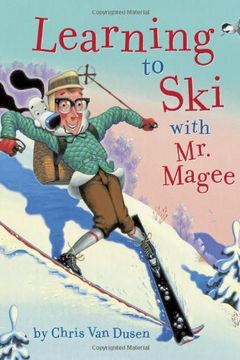 Join Mr. Magee and his adorable dog, Dee, as they embark on a snowy adventure to learn how to ski. But when a curious moose sends them flying through the air and hanging above an abyss, they must overcome obstacles to find their way out. This charming book is filled with playful rhyming text and vibrant illustrations. Perfect for ages 4-8, this is a fun read-aloud for families and a great addition to elementary story time. Fans of the Mr. Magee series and author Chris Van Dusen's other works will love this winter adventure.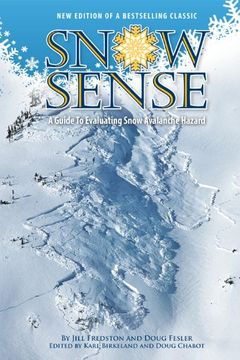 Snow Sense
A Guide to Evaluating Snow Avalanche Hazard
"Snow Sense" is a must-read for anyone venturing into avalanche country. Written for skiers, snowboarders, climbers, and others, this bestselling book teaches how to recognize, evaluate, and avoid snow avalanche hazards. The author covers critical terrain and weather variables, as well as human factors that contribute to accidents. Don't take chances in the backcountry- arm yourself with the knowledge in "Snow Sense."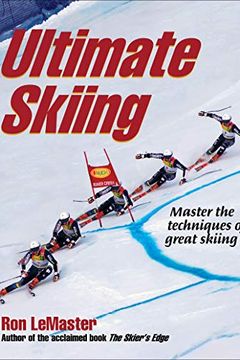 This comprehensive guide to skiing by renowned instructor and technique expert Ron LeMaster goes beyond the basics. Ultimate Skiing covers the mechanics of great skiing like never before, using technique tips and kinesthetic cues to help you master maneuvering your skis, boots, and poles on all types of terrain. Montages of phenomenal photos and 3-D diagrams illustrate correct technique for every condition and terrain. Get the ultimate in ski instruction and reach new heights with Ultimate Skiing.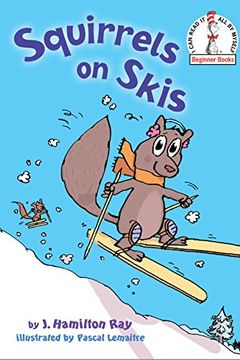 Get ready to join eighty-five manic skiing squirrels as they cause chaos on the snow-covered hills. In this Beginner Book, no one knows how the madness began, but it's up to intrepid reporter Sally Sue Breeze to uncover the source of the skis and put a stop to the hijinks. With hilarious illustrations by Pascal Lemaitre, this read-aloud classic is perfect for young readers looking to unwind on a chilly day.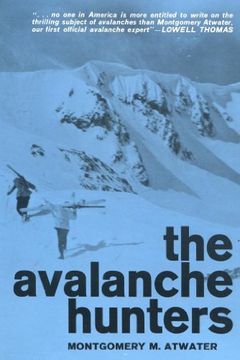 Discover the exciting world of snow rangers and avalanche research centers with this insightful book. Written by a member of the U.S. Forest Service, readers will learn about the incredible accomplishments of these brave individuals and the vital role they play in protecting our communities.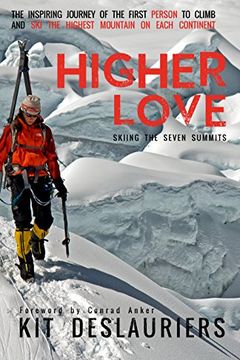 Embark on a thrilling and inspiring journey with Kit DesLauriers, who made history by being the first person to ski from the summit of each continent's highest mountain. Higher Love takes you through her harrowing experiences climbing and skiing the Seven Summits, spanning seven continents in two years. With personal insights and heart-racing moments, Kit's heroic journey proves that inspiration, teamwork, and honoring our true nature can lead us to conquer even the most daunting obstacles, on or off the mountain.
All-Mountain Skier by R. Elling
Fifty Places to Ski and Snowboard Before You Die by Chris Santella
Snowstruck by Jill Fredston
Deep Powder Snow by Dolores Lachapelle
In the Path of an Avalanche by Vivien Bowers
The Story of Modern Skiing by John Fry
Bugaboo Dreams by Topher Donahue
Nancy Drew 29 by Carolyn Keene
Skiing into Modernity by Andrew Denning
Downhill Slide by Hal Clifford