Best Survival Books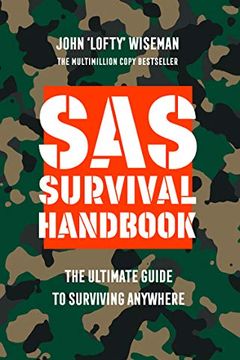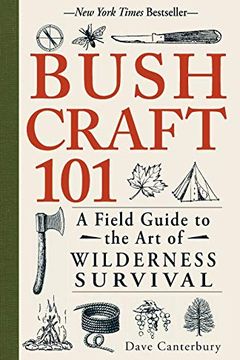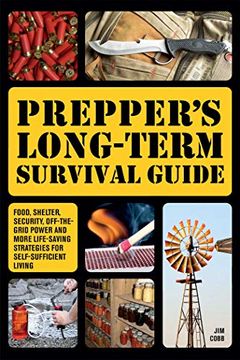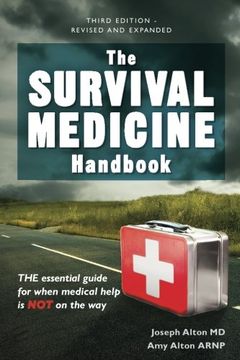 If you had to deal with an injury or illness in a disaster, would you know what to do? The Survival Medicine Handbook is a 670 page detailed guide for those who want to be medically prepared for any disaster where help is NOT on the way. This book is written by Joe Alton, M.D. and Amy Alton, A.R.N.P., the premiere medical preparedness professionals...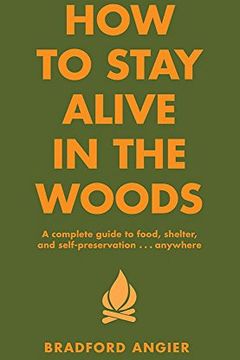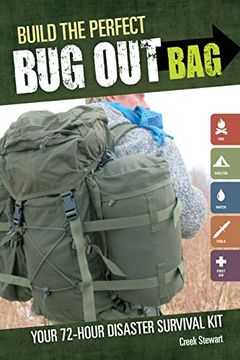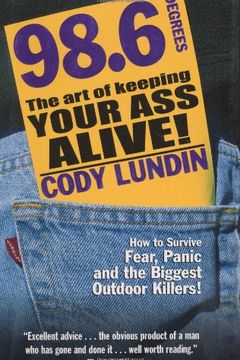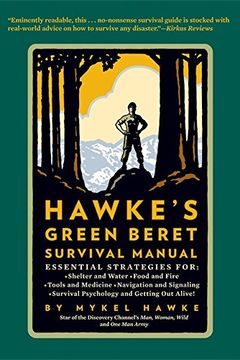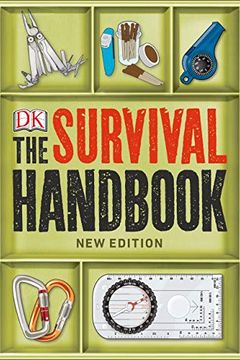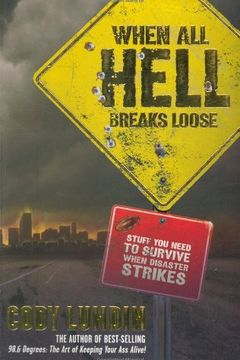 When The Grid Goes Down, Disaster Preparations and Survival Gear For Making Your Home Self-Reliant by Tony Nester
Deep Survival by Laurence Gonzales
Advanced Bushcraft by Dave Canterbury
Survival Hacks by Creek Stewart
Primitive Wilderness Living & Survival Skills by John McPherson
The Prepper's Pocket Guide by Bernie Carr
How to Survive the End of the World As We Know It by Rawles James Wesley
Bushcraft by Mors Kochanski
Wildwood Wisdom by Ellsworth Jaeger
The Ultimate Survival Manual by Rich Johnson
Shelters, Shacks, and Shanties by D. C. Beard
U.S. Army Survival Manual by Department of Defense
100 Deadly Skills by Clint Emerson
Edible Wild Plants by Lee Allen Peterson
Wilderness Survival by Gregory J. Davenport
Touching the Void by Joe Simpson
The Encyclopedia of Country Living by Carla Emery
Adrift by Steven Callahan
How to Eat in the Woods by Bradford Angier
The Kon-Tiki Expedition by Thor Heyerdahl
Survival Wisdom & Know How by The Editors of Stackpole Books
Hunting & Gathering Survival Manual by Tim MacWelch
Outdoor Survival Skills by Larry Dean Olsen
Edible Wild Plants by Thomas Elias
When Technology Fails by Matthew Stein
The Bushcraft Field Guide to Trapping, Gathering, and Cooking in the Wild by Dave Canterbury
U.S. Air Force Survival Handbook by United States Air Force
Lost in the Jungle by Yossi Ghinsberg
Special Forces Survival Guide by Chris McNab
Just in Case by Kathy Harrison
Miracle in the Andes by Nando Parrado
438 Days by Jonathan Franklin
100 Deadly Skills by Clint Emerson
Where There Is No Doctor by David Werner
Bushcraft First Aid by Dave Canterbury
Tom Brown's Field Guide to Wilderness Survival by Tom Brown Jr.
The Prepper's Blueprint by Tess Pennington
Handbook to Practical Disaster Preparedness for the Family by Arthur T. Bradley
Prepper's Natural Medicine by Cat Ellis
The Prepper's Water Survival Guide by Daisy Luther
Skeletons on the Zahara by Dean King
The Modern Survival Manual by Fernando "Ferfal" Aguirre
Mountaineering by The Mountaineers
The Long Walk by Slavomir Rawicz
Survival Mom by Lisa Bedford
Where There Is No Dentist by Murray Dickson
The Green Beret Preparation and Survival Guide by Bob Mayer
Prepper's Home Defense by Jim Cobb
Island of the Lost by Joan Druett
Mountaineering First Aid by Jan Carline
Endurance by Alfred Lansing
Unbroken by Laura Hillenbrand
The Stand by Stephen King
In the Kingdom of Ice by Hampton Sides
The Gift of Fear by Gavin de Becker
The Worst Journey in the World by Apsley Cherry-Garrard
Edible Wild Plants by John Kallas
Back to Basics by Abigail Gehring
Bushcraft Illustrated by Dave Canterbury
Survivor Kid by Denise Long
Essential Bushcraft by Ray Mears
Build the Perfect Bug Out Survival Skills by Creek Stewart
Food Storage for Self-Sufficiency and Survival by Angela Paskett
Contact! A Tactical Manual for Post Collapse Survival by Max Velocity
When Disaster Strikes by Matthew Stein
The U.S. Navy SEAL Survival Handbook by Don Mann
The Pantry Primer by Daisy Luther
SEAL Survival Guide by Cade Courtley
A Field Guide to Medicinal Plants and Herbs of Eastern and Central North American by Steven Foster
Surviving Doomsday by Richard Duarte
Holding Your Ground by Joe Nobody
Extreme Food by Bear Grylls
Ruthless River by Holly Fitzgerald
The Prepper's Cookbook by Tess Pennington
After the Wind by Lou Kasischke
Ball Complete Book of Home Preserving by Judi Kingry
In Harm's Way by Doug Stanton
A Long Walk to Water by Linda Sue Park
Last of the Breed by Louis L'Amour
Mud, Sweat, and Tears by Bear Grylls
The Forager's Harvest by Samuel Thayer
Country Wisdom & Know-How by The Editors of Storey Publishing'S Country Wisdom Bulletins
The Backyard Homestead by Carleen Madigan
The Unthinkable by Amanda Ripley
Buried in the Sky by Peter Zuckerman
The Survival Medicine Handbook by Joseph Alton MD, Amy Alton APRN
Maiden Voyage by Tania Aebi