Best Woodworking Books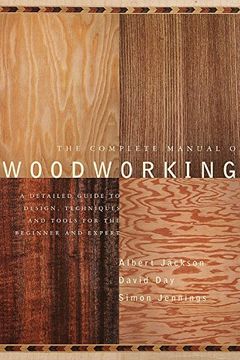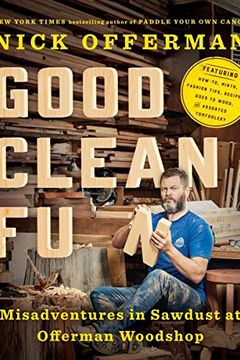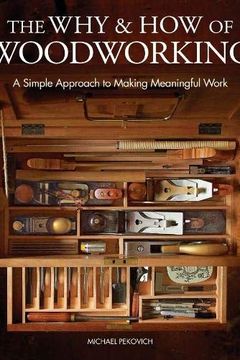 The Why and How of Woodworking reflects the growing appreciation for the handmade, a movement toward simplifying and uncluttering. There is a growing understanding of the need to fill our lives with meaningful and useful objects. How can woodworkers answer that call? Instagram sensation Mike Pekovich explains how to make work that is worth the time...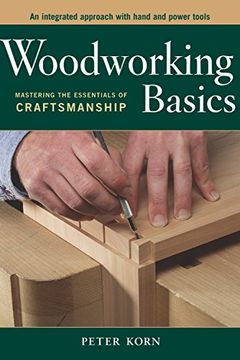 Woodworking Basics
Mastering the Essentials of Craftsmanship - An Integrated Approach With Hand and Power tools
Based on a two-week course in woodworking fundamentals offered at the Center for Furniture Craftsmanship in Camden, Maine, this book takes a traditional approach to teaching, with the idea that learning basic skills is essential to craftsmanship. In the process, the book covers all the bases--from working with hand tools to cutting dovetails. Inclu...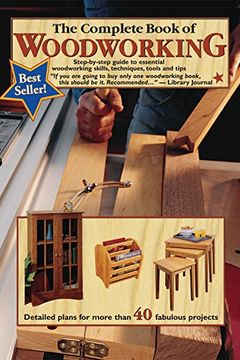 The Complete Book of Woodworking
Step-by-Step Guide to Essential Woodworking Skills, Techniques and Tips (Landauer) More Than 40 Projects with Detailed, Easy-to-Follow Plans and Over 200 Photos
The Complete Book of Woodworking is a comprehensive guide to help you become a master woodworker and have a house full of hand-made furnishings to show for the effort! Set up shop, understand the tools, learn the principles of basic design, and practice essential woodworking techniques as you complete 40 detailed plans for home accessories, furnish...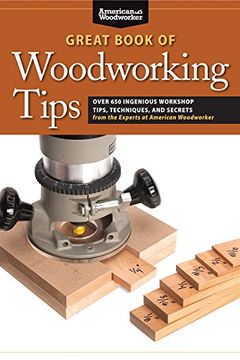 Great Book of Woodworking Tips
Over 650 Ingenious Workshop Tips, Techniques, and Secrets from the Experts at American Woodworker (Fox Chapel Publishing) Shop-Tested and Photo-Illustrated
World's biggest collection of reader-written, shop-tested, photo-illustrated woodworking tips and techniques.  One, two or three to a page. 730 total, more available in recent issues....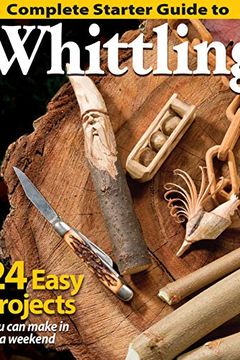 Complete Starter Guide to Whittling
24 Easy Projects You Can Make in a Weekend (Fox Chapel Publishing) Beginner-Friendly Step-by-Step Instructions, Tips, and Ready-to-Carve Patterns for Toys & Gifts
You can whittle just about anything—the only limit is your imagination. It's so easy to get started in this relaxing and rewarding hobby. All you need is a knife, a twig, and this book!We've assembled a team of 12 leading woodcarvers to bring you a complete starter guide to whittling. They present 24 easy whittling projects that you can make in jus...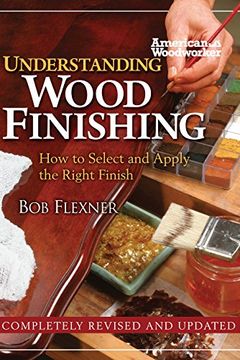 Understanding Wood Finishing
How to Select and Apply the Right Finish (Fox Chapel Publishing) Practical & Comprehensive with Over 300 Color Photos and 40 Reference Tables & Troubleshooting Guides
For more than 18 years, Bob Flexner has been inspiring woodworkers with his writings and teachings on wood finishing. Now, from this best-selling author comes the long-awaited and completely updated second edition of UNDERSTANDING WOOD FINISHING the most practical, comprehensive book on finishing ever published.The first edition of UNDERSTANDING WO...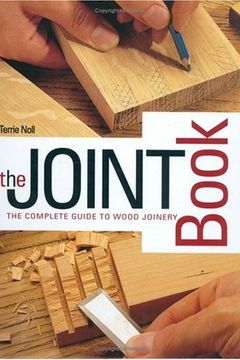 The Joint Book is the ultimate workshop reference, giving woodworkers all the knowledge they need to choose the right joint for the job. It also features step-by-step, illustrated instructions for making over 70 joints, including mortise and tenon joints, dovetails, miters and more. In short, it covers every basic joint in every joint family -- inc...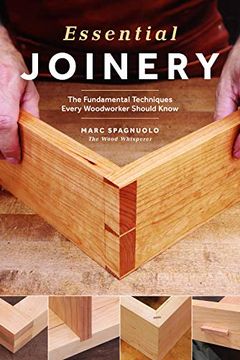 With the knowledge of only a handful of essential joints, a woodworker can build anything he can imagine...Whether it's a kitchen cabinet or an 18th century highboy, the foundation for all types of woodworking can be boiled down to a handful of essential joinery skills. Once learned, these joinery methods can be used to create almost anything the w...
Woodworking by Tom Carpenter
The Handbuilt Home by Ana White
Working Wood 1 & 2 by Paul Sellers
Hybrid Woodworking by Marc Spagnuolo
The Complete Guide to Sharpening by Leonard Lee
Woodworking with the Router by Bill Hylton
The Big Book of Weekend Woodworking by John Nelson
The Complete Illustrated Guide to Furniture & Cabinet Construction by Andy Rae
Great Book of Woodworking Projects by Randy Johnson
The Bandsaw Book by Lonnie Bird
The Essential Woodworker by Robert Wearing
The Real Wood Bible by Nick Gibbs
Great Book of Shop Drawings for Craftsman Furniture by Robert W. Lang
The Tool Book by Phil Davy
Practical Weekend Projects for Woodworkers by Phillip Gardner
Building Beautiful Boxes with Your Band Saw by Lois Ventura
Taunton's Complete Illustrated Guide to Finishing by Jeff Jewitt
100 Weekend Projects Anyone Can Do by Editors At the Family Handyman
The Minimalist Woodworker by Vic Tesolin
I Can Do That! Woodworking Projects by David Thiel
The Woodworker's Joint Book by Terrie Noll
New Woodworker Handbook by Tom Hintz
Smart Workshop Solutions by Paul Anthony
Taunton's Complete Illustrated Guide to Working with Wood by Andy Rae
The Man Who Made Things Out of Trees by Robert Penn
The Table Saw Book by Kelly Mehler
The Art and Craft of Wood by Silas J. Kyler
How to Sharpen Anything by Don Geary