Best Yuri Manga
Yuri is a genre that depicts homosexual relationships between women. Japan typically uses this single category for all forms of these relationships, sexual or not. In the West, the term Shoujo-ai categorizes stories that focus on the emotional aspects of the relationships, while Yuri categorizes more of the sexual aspects and explicit content.
Discover a heartwarming story of self-discovery as Uno Hinako navigates makeup, fashion, and her search for love. Despite her best efforts, her attempts at "normal" romance with men always fail...until a new normal presents itself with Asahi Sato, a level-headed woman at her job. Follow Uno as she explores a new kind of love and learns to love herself too in Doughnuts Under a Crescent Moon Vol. 1.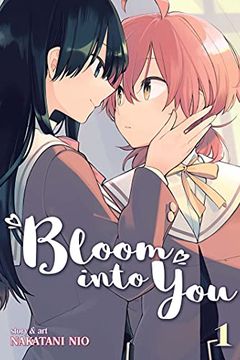 A heartwarming love story between two young women who discover that their dreams of a passionate romance can become reality. Yuu loves shoujo manga but feels nothing when a male classmate confesses his feelings for her. Confused, she seeks advice from the inspiring student council president Nanami. But when Nanami confesses her own feelings for Yuu, her dreams of a shoujo romance finally take shape.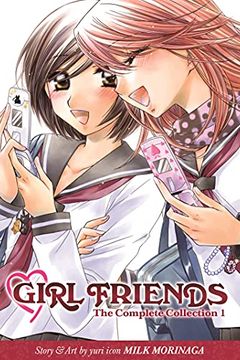 A socially-awkward high schooler's life changes when a popular and charismatic student takes her under her wing. Through their journey, deeper feelings emerge that blur the lines of friendship. Will their new relationship survive?
A steamy office romance unfolds between the skilled duo of Asano and Fujimura. Is it a passionate love affair, or just a flirty game? Find out in this provocative read.
A young Japanese woman, tired of her parents' pressure to settle down, agrees to a sham marriage with her best friend from high school. But what starts as a fake arrangement quickly reveals unexpected truths about their relationship.
Explore the delicate balance between friendship and romance in this captivating novel. Hinako is eager to deepen her relationship with Asahi but faces challenges along the way. In her time of need, she turns to Fuuka, but can Fuuka navigate her own feelings for Asahi? Discover the complex dynamics of this intriguing love triangle.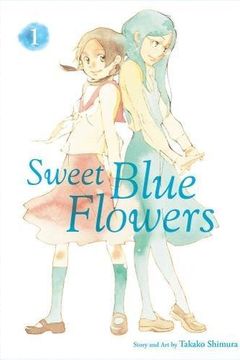 This heartwarming story follows Akira and Fumi as they navigate high school and rekindle their childhood friendship. But life is complicated, especially for Fumi who is grappling with a recent heartbreak from her first love, another woman. Will Akira's open heart help dispel the gloom? A touching tale of friendship, growth, and love.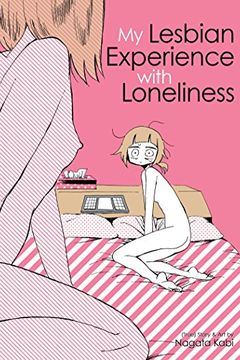 An emotional and honest autobiographical manga that explores a young woman's sexuality, mental health, and coming of age in today's world. Through expressive art that elicits both laughter and tears, this powerful and highly entertaining volume depicts the artist's journey with loneliness and personal growth. A must-read for those seeking an authentic and inspiring story.
Experience the heartwarming story of Himari, a high school student who falls in love with her senpai Yori after hearing her band perform. As their feelings develop, Himari questions what love truly means in this adorable yuri manga perfect for fans of Kase-san and Yamada and Bloom Into You.
A heartwarming yuri manga about two high school girls who start to realize that they have different ideas about love. As they struggle to stay in harmony, they must learn to hear each other out and confront their deepest insecurities. With complex relationships and band practice cutting into their time together, this story explores how one little word can make everything so complicated. Perfect for fans of Kase-san and Yamada and Bloom Into You.
How Do We Relationship?, Vol. 1 by Tamifull
Goodbye, My Rose Garden, Vol. 1 by Dr. Pepperco
Whisper Me a Love Song, Vol. 3 by Eku Takeshima
Still Sick, Vol. 3 by Akashi
Our Teachers Are Dating! Vol. 3 by Pikachi Ohi
Citrus Plus (Citrus+) Vol. 3 by Saburouta
Strawberry Fields Once Again, Vol. 1 by ASCII Media Works
I'm in Love with the Villainess Manga, Vol. 1 by Inori
Wandering Son, Vol. 1 by Shimura Takako
Whenever Our Eyes Meet... by
Days of Love at Seagull Villa Vol. 1 by Kodama Naoko
Still Sick, Vol. 1 by Akashi
After Hours, Vol. 1 by Yuhta Nishio
Citrus, Vol. 1 by Saburouta