Sort by
Latest Recommendations First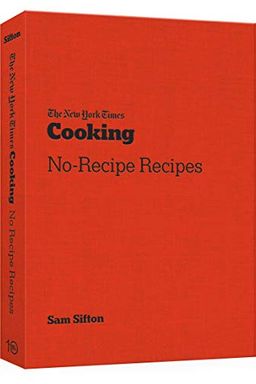 Master the art of easy and stress-free cooking with The New York Times Cooking No-Recipe Recipes. With over one hundred beautifully photographed dishes, this book by Sam Sifton, founding editor of New York Times Cooking, offers inspiration to create delicious meals with the ingredients you have at home or can find at the store. From Taleggio Grilled Cheese with Egg and Honey to Chicken with Caramelized Onions and Croutons, this book will make your daily cooking a breeze. Enjoy cooking without the pressure of following a recipe every day.
@SamSifton No Recipe Recipes is one of the instant classics and a must for anyone who loves to cook. It's a superb book Sam. I have given dozens as gifts … love it     
–
source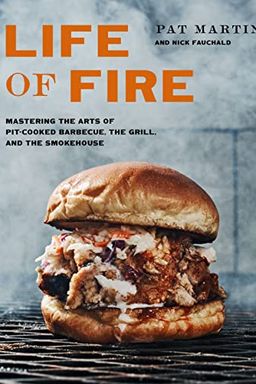 Life of Fire
Mastering the Arts of Pit-Cooked Barbecue, the Grill, and the Smokehouse
Life of Fire is the ultimate guide to cooking over live fire, covering everything from coal beds to home-built pits to delicious recipes. Author Pat Martin shares the secrets of West Tennessee whole-hog barbecue, with detailed instruction on preparing and feeding a fire, what wood to use, and how to cook through all stages of the fire's life. With beautiful photography and recipes for chicken, ribs, pork belly, and more, this book will transform the way you cook with fire.
This amazing book dropped today and if you want to really learn about cooking over fire, this is a must. @PitmasterPat @fauchald     
–
source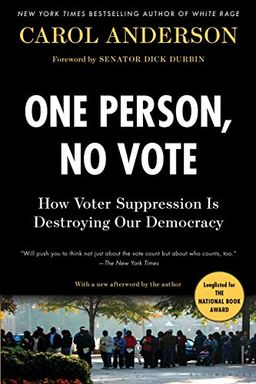 This timely book delves into the history of voter suppression in America, specifically since the 2013 Supreme Court decision that weakened the Voting Rights Act of 1965. From ID requirements to gerrymandering, Anderson explains the insidious ways in which government-dictated racial discrimination is still prevalent today, despite increased resistance from organizers, activists, and court battles. This is a must-read for anyone interested in the basic right to vote and the fight to restore it to all Americans.
Carol Anderson is a gift to all of us. A real historian and humanitarian and her books are so good! One Person No Vote is a must for all     
–
source