Bob Wachter
Recommended Books
Robert M. "Bob" Wachter is an academic physician and author. He is on the faculty of University of California, San Francisco, where he is chairman of the Department of Medicine, the Lynne and Marc Benioff Endowed Chair in Hospital Medicine, and the Holly Smith Distinguished Professor in Science and Medicine.
Sort by
Latest Recommendations First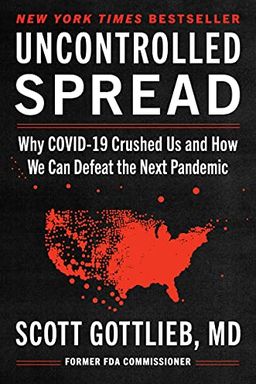 "Preparing for the Inevitable" is an essential guide to how the US can prepare for future pandemics by learning from the mistakes made during the Covid-19 outbreak. Based on his experience as former FDA commissioner, Scott Gottlieb identifies key factors that hindered the US response to the pandemic, such as outdated plans and tools, lack of private sector involvement in manufacturing, and downplaying the threat. Gottlieb warns that without corrective action, the virus will continue to spread, impacting both public health and the distribution of a vaccine. "Preparing for the Inevitable" is a hard-hitting and informative inside account of a preventable failure in American history.
The book is a well written, meticulously researched view of the pandemic, seen thru the lens of a true insider. I finished w/ a deeper understanding of the systems failures (particularly @CDCgov but also FDA & others) that led to our awful response. We need to learn & do better.     
–
source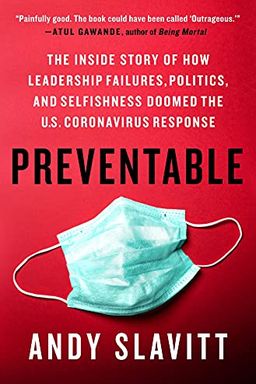 Preventable
The Inside Story of How Leadership Failures, Politics, and Selfishness Doomed the U.S. Coronavirus Response
"Preventable" is a must-read for anyone looking to gain an inside look at the U.S. Coronavirus crisis. Andy Slavitt, former Biden Senior Advisor, offers an unflinching investigation of the cultural, political, and economic drivers that led to unnecessary loss of life. With unparalleled access to key players on both sides of the aisle and people working on the frontline, Slavitt presents a story of bad leadership, political and cultural fractures, and an unwillingness to sustain sacrifice that lit a fuse difficult to extinguish. Written in the tradition of "The Big Short," the book puts forth solutions that will prevent us from facing similar crises again.
@ASlavitt Fan Club here: 1) Andy's book Preventable is splendid. It seamlessly toggles from inside dish (Birx, Trump...) to powerful reflections on US healthcare system & our society. Well worth a read. I'll interview Andy @UCSF grand rounds tomorrow.(1/2)     
–
source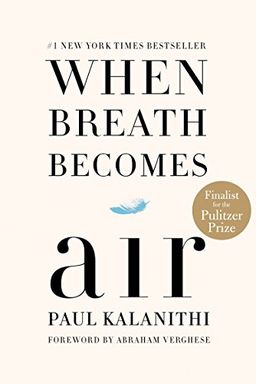 This memoir follows a neurosurgeon's journey through the diagnosis of stage IV lung cancer, leaving him to confront his own mortality. Proceeding with honesty and raw emotion, he poignantly explores life's meaning when faced with death and the challenges of being a new father while nurturing a new life as another fades away. A must-read for those seeking insight into life's profound questions.
Extraordinary @nytimes revu of Paul Kalinithi's book, "When Breath Becomes Air" "Intimate, illuminating, unmissable"     
–
source