Bob Wachter
Recommended Books
Robert M. "Bob" Wachter is an academic physician and author. He is on the faculty of University of California, San Francisco, where he is chairman of the Department of Medicine, the Lynne and Marc Benioff Endowed Chair in Hospital Medicine, and the Holly Smith Distinguished Professor in Science and Medicine.
Sort by
Latest Recommendations First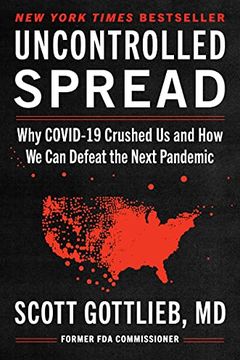 The former FDA commissioner outlines how the United States must prepare for future pandemics by learning from the mistakes made handling the Covid-19 outbreak.In the early 2000s, Scott Gottlieb spent years at the U.S. Food and Drug Administration developing a "Pandemic Influenza Plan" to ready the United States for the threat of a global pandemic. ...
The book is a well written, meticulously researched view of the pandemic, seen thru the lens of a true insider. I finished w/ a deeper understanding of the systems failures (particularly @CDCgov but also FDA & others) that led to our awful response. We need to learn & do better.     
–
source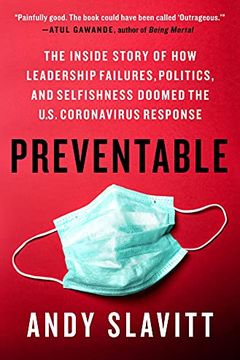 Preventable
The Inside Story of How Leadership Failures, Politics, and Selfishness Doomed the U.S. Coronavirus Response
* NATIONAL BESTSELLER *"Painfully good. The book could have been called, 'Outrageous.' The story Andy Slavitt tells is not just about Trump's monumental failures but also about the deeper ones that started long before, with our health system, our politics, and more." --Atul Gawande, author of Being Mortal The definitive, behind-the-scenes look at t...
@ASlavitt Fan Club here: 1) Andy's book Preventable is splendid. It seamlessly toggles from inside dish (Birx, Trump...) to powerful reflections on US healthcare system & our society. Well worth a read. I'll interview Andy @UCSF grand rounds tomorrow.(1/2)     
–
source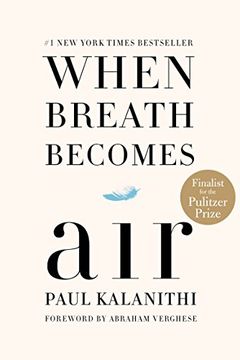 Extraordinary @nytimes revu of Paul Kalinithi's book, "When Breath Becomes Air" "Intimate, illuminating, unmissable"     
–
source