Greg Laurie
Recommended Books
Greg Laurie is an American author and pastor who serves as the senior pastor of Harvest Christian Fellowship in Riverside, California, Harvest Corona in Corona, California Harvest Woodcrest in Riverside, California, Harvest at Kumulani in Kapalua, Hawaii, and Harvest Orange County in Irvine, California.
Sort by
Latest Recommendations First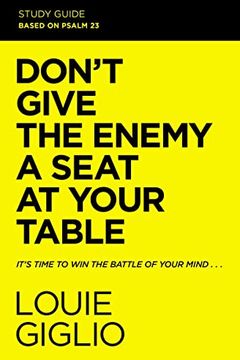 In this study, bestselling author and pastor Louie Giglio relates how several years ago he experiencing one of his toughest seasons as a leader. He was feeling attacked, and in a moment of weakness, he fired off an angry text to a friend. It took him five minutes to compose the message—paragraphs of woe about the one causing harm. The nine-word tex...
If you are ready to win the battle of your mind, I recommend you start by reading Louie Giglio's extremely helpful book to identify times when you may unknowingly be allowing the enemy a seat at your table. Request a copy when you make your gift to Harvest Ministries.     
–
source
Just finished this excellent book on Abraham Lincoln titled, "Old Abe" written by John Cribb. In addition to being an amazing President who saved the union, Lincoln was also a man of great faith. This book will bring Abraham Lincoln to life for you!     
–
source