Magnus Carlsen
Recommended Books
Sven Magnus Øen Carlsen is a Norwegian chess grandmaster who is the current World Chess Champion, World Rapid Chess Champion, and World Blitz Chess Champion. Carlsen first reached the top of the FIDE world rankings in 2010, and trails only Garry Kasparov in time spent as the highest rated player in the world.
Sort by
Latest Recommendations First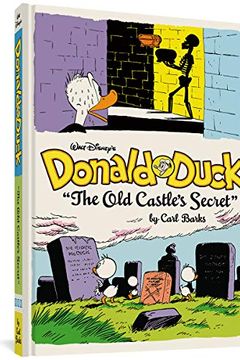 Explore the early days of Scrooge McDuck in "The Complete Carl Barks Disney Library." This volume includes Barks's full 1948 output, featuring the first full-length 32-page adventure with Scrooge McDuck and some of Barks's spookiest and lushest settings in old Clan McDuck castle of Dismal Downs. Join Donald and the nephews in the Wild West for "The Sheriff of Bullet Valley" and the less-known "In Darkest Africa." Plus, enjoy 10 dynamic "Walt Disney's Comics and Stories" 10-pagers and a half-dozen hilarious one-page gags. The book is rounded off with essays about Barks, the Ducks, and these specific stories by Barks experts from all over the world.
Close race between several Donald Duck comics (seriously).     
–
source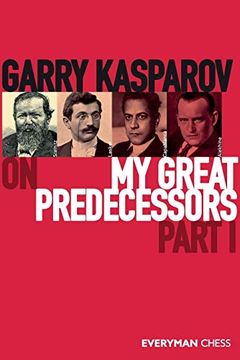 Discover the intense mental battles of World Chess Championship champions with this engaging book. Written by legendary chess player Garry Kasparov, this definitive history covers the play of past champions such as Wilhelm Steinitz and Mikhail Tal. Kasparov provides biographies that place each champion in historical, political, and cultural context, and analyzes their unique playing styles and contributions to chess theory. Reassessed with modern technology, these classic games are sure to captivate enthusiasts and the general public alike.
I honestly don't read that much. Obviously I read chess books – in terms of favourites, Kasparov's My Great Predecessors' is pretty good.     
–
source
Discover the inspiring journey of a chess prodigy who rose to the elite levels of professional chess before his mid-twenties. This book follows Vladimir Kramnik's rise to fame since his debut at age 16 and his consolidation as a world top 3 player. Learn about the moments leading up to his historic upset of Garry Kasparov in 2000, for a captivating read on the world of competitive chess.
Made a strong impression on me as a child.     
–
source