Peter Frankopan
Recommended Books
Peter Frankopan is Professor of Global History at Oxford University, where he is also Senior Research Fellow at Worcester College, Oxford and Stavros Niarchos Foundation Director of the Oxford Centre for Byzantine Research. Peter often writes for the international press, including The New York Times, Financial Times Guardian, and has a regular column in the London Evening Standard.
Sort by
Latest Recommendations First
Control is a book about eugenics, what geneticist Adam Rutherford calls "a defining idea of the twentieth century." Inspired by Darwin's ideas about evolution, eugenics arose in Victorian England as a theory for improving the British population, and quickly spread to America, where it was embraced by presidents, funded by Gilded Age monopolists, an...
99p. What a bargain. A fantastic book - thoughtful, provocative and beuatifully written....     
–
source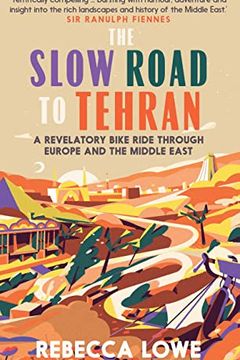 ONE WOMAN, ONE BIKE AND ONE RICHLY ENTERTAINING, PERCEPTION-ALTERING JOURNEY OF DISCOVERY. In 2015, as the Syrian War raged and the refugee crisis reached its peak, Rebecca Lowe set off on her bicycle across the Middle East. Driven by a desire to learn more about this troubled region and its relationship with the West, Lowe's 11,000-kilometre journ...
@reo_lowe Great book ! 👏👏👏     
–
source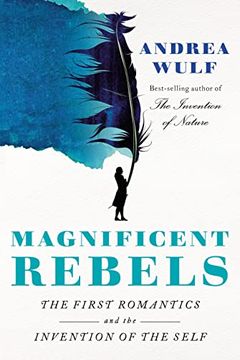 From the best-selling author of The Invention of Nature comes an exhilarating story about a remarkable group of young rebels--poets, novelists, philosophers--who, through their epic quarrels, passionate love stories, heartbreaking grief, and radical ideas launched Romanticism onto the world stage, inspiring some of the greatest thinkers of the time...
@andrea_wulf @spectator Absolute pleasure - such a glorious book and achievement 👏👏👏     
–
source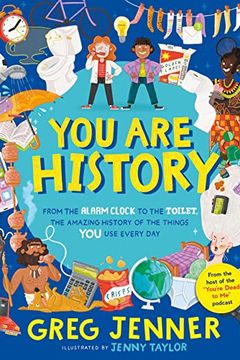 You Are History
from the Alarm Clock to the Toilet, the Amazing History of the Things You Use Every Day
From the alarm clock to the toilet, discover the incredible history all around you in this hilarious and fascinating book from popular historian and podcaster Greg Jenner.Thought history was only in museums? Think again! Join Greg Jenner as he takes you on a trip through the amazing history hidden in the things you use every day. Did you know that ...
This is brilliant - such a wonderful book for young, old and everyone in between. Happy publication day @greg_jenner ! 👏👏👏     
–
source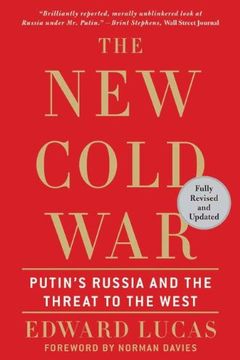 In late 1999 when Vladimir Putin was named Prime Minister, Russia was a budding democracy. Multiple parties campaigned for seats in the Duma, the nation's parliament. The media criticized the government freely. Eight years later as Putin completes his second term as president of Russia and announces his bid for prime minister, the country is under ...
Re-reading this brilliant book by @edwardlucas - almost 15 years old. And spot on about pretty much everything.     
–
source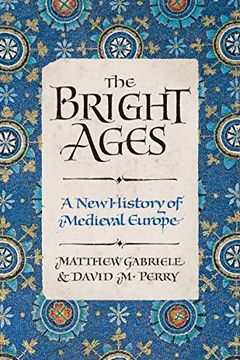 A lively and magisterial popular history that refutes common misperceptions of the European Middle Ages, showing the beauty and communion that flourished alongside the dark brutality—a brilliant reflection of humanity itself.The word "medieval" conjures images of the "Dark Ages"—centuries of ignorance, superstition, stasis, savagery, and poor hygie...
@prof_gabriele @Lollardfish @harperbooks It's a terrific book 👏👏👏     
–
source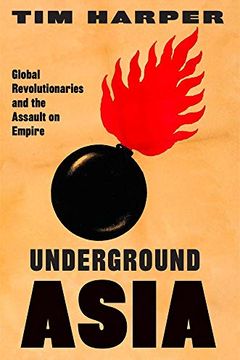 @jwassers @DalrympleWill @longbui1981 @sewellchan @jennyschuessler @Sven_Beckert @mkazin Love this book - great review Jeff !     
–
source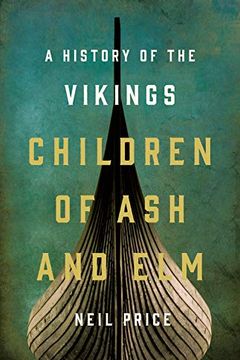 @IanHanke It's a wonderful book.     
–
source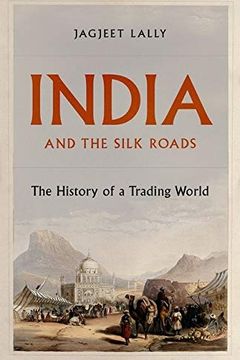 This book brings to life the world of caravan trade--constituting not only merchants, but also pilgrims, pastoralists, and mercenaries; flows not only of goods, credit and money, but also of ideas, secret intelligence and fighting power. Contrary to the view that the ages of sail and steam rendered obsolete these more 'archaic' forms of overland co...
The book looks at trade and exchange between India, C Asia and beyond from c1500. Beautifully written and pepperedd with insights. Highyl recommended     
–
source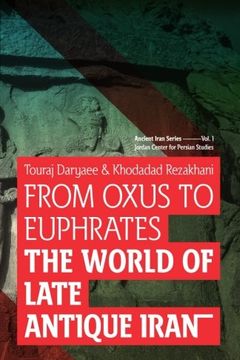 For a long time, Sasanian studies were mainly cultivated by linguists and historians of religion, and the only standard work on the history of the Sasanian Empire was Arthur Christensen's L'Iran sous les Sassanides (Copenhagen 1936; second revised and expanded edition 1944). Only in recent years, Christensen's authority was challenged: Several new ...
This is a wonderful - and important - book. Great to see it in a new edition....     
–
source
A Short History of Russia by Mark Galeotti
The Republic of Arabic Letters by Alexander Bevilacqua
Nomads and Soviet Rule by Alun Thomas
The Hitler Years by Frank McDonough
Understand Rap by William Buckholz