Peter Frankopan
Recommended Books
Peter Frankopan is Professor of Global History at Oxford University, where he is also Senior Research Fellow at Worcester College, Oxford and Stavros Niarchos Foundation Director of the Oxford Centre for Byzantine Research. Peter often writes for the international press, including The New York Times, Financial Times Guardian, and has a regular column in the London Evening Standard.
Sort by
Latest Recommendations First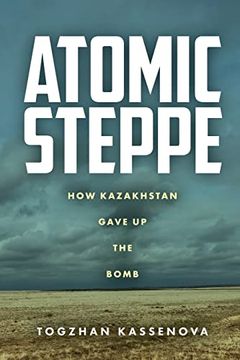 @_ooo0OOOO0ooo_ @KingsSilkRoads @Misheru45 @tkassenova @Dept_of_POLIS @CambridgeFames @REESOxford @CCAForum @Stanford @KxCampbell @duturaeva @DalrympleWill @OxusSociety @CentralAsiaCAIS @IranChinaGuy Good book ?! It's a GREAT book !!!     
–
source
Discover the controversial history and modern-day significance of eugenics in Control. Geneticist Adam Rutherford reveals how this theory, inspired by Darwin's ideas, was embraced by presidents and Gilded Age monopolists and even became the ideological cornerstone for the Third Reich. Despite its horrific past, eugenics still figures large as modern genetics advances. Rutherford dissects recurring questions about the effectiveness of eugenics in Nazi Germany and its validity today, exposing the intellectual bankruptcy of the idea and the scientific impossibility of its realization.
99p. What a bargain. A fantastic book - thoughtful, provocative and beuatifully written....     
–
source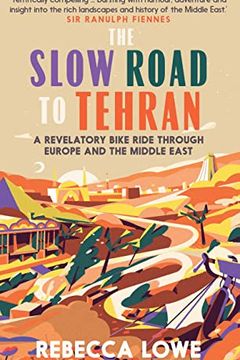 A woman takes an 11,000-kilometer bicycle journey across the troubled Middle East, documenting her encounters with the landscapes, history, culture, and people she encounters along the way. Through challenges such as temperature extremes and repressive police states, she survived through the kindness and hospitality of the locals. This richly entertaining and evocative travelogue offers enlightening insights into the beauty, complexities, and humanity of the region.
@reo_lowe Great book ! 👏👏👏     
–
source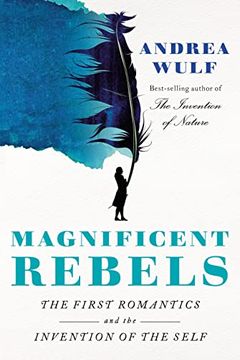 Discover the inspiring story of the remarkable group of rebels who transformed our world forever. A band of young poets, novelists, and philosophers in 18th century Germany put the self at center stage, sparking conversations about identity, freedom, and the creative potential of the individual. Through their epic quarrels, passionate love stories, and radical ideas, they launched Romanticism onto the world stage and inspired some of the greatest thinkers of the time. This exhilarating book explores the modern tensions between the dangers of selfishness and the possibilities of free will.
@andrea_wulf @spectator Absolute pleasure - such a glorious book and achievement 👏👏👏     
–
source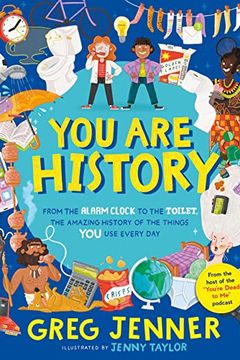 You Are History
from the Alarm Clock to the Toilet, the Amazing History of the Things You Use Every Day
Exploring the hidden history in everyday objects, this hilarious and fascinating book uncovers surprising facts about everything from alarm clocks to toilets. Written by popular historian and podcaster Greg Jenner, readers will learn about the first biscuit tin TV, the anti-war movement sparked by paperclips, and even how cat poo was once used as a fashion statement. With humorous illustrations and entertaining stories, this unconventional history book is a must-read for anyone curious about the world around them.
This is brilliant - such a wonderful book for young, old and everyone in between. Happy publication day @greg_jenner ! 👏👏👏     
–
source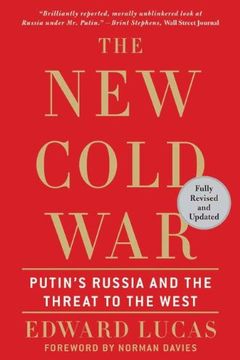 Discover how Russia transformed from a budding democracy to a repressive regime under the leadership of Vladimir Putin. Former Moscow Bureau Chief for The Economist, Edward Lucas, offers a harrowing portrait from inside Russia and a sobering political assessment of what the New Cold War will mean for the world. Learn how Russia is pursuing global energy markets, coercing neighboring nations, silencing journalists and dissidents, defrauding foreign investments and private enterprises, and planning Putin's new role as prime minister. With new and reported material, The New Cold War brilliantly anticipates what is in store for the new Russia and what the world should be doing.
Re-reading this brilliant book by @edwardlucas - almost 15 years old. And spot on about pretty much everything.     
–
source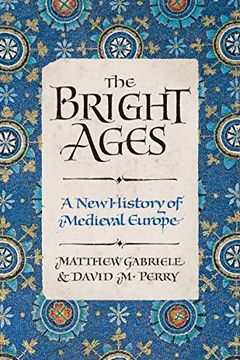 A popular history book that challenges the common misperceptions of the European Middle Ages, revealing the beautiful side of this complex and fascinating period. The Bright Ages takes readers on a journey through 10 centuries, revisiting familiar events and people with new insights. From the rise of Byzantium and the genius of Hildegard to the power of queens and the epic poem of Dante, this book sheds new light on a world "lit only by fire". With its beautiful illustrations and fresh perspective, The Bright Ages is an engaging read for anyone curious about the past.
@prof_gabriele @Lollardfish @harperbooks It's a terrific book 👏👏👏     
–
source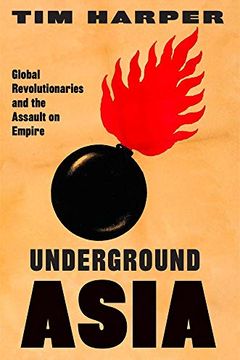 Explore the untold story of how modern Asia emerged from the shadowy networks of revolutionaries who fought against European imperialism in the early twentieth century. This epic tale follows the interconnected lives of the most remarkable Marxists, anarchists, and nationalists, including Ho Chi Minh and Tan Malaka, as they built clandestine webs of resistance from imperial capitals to the front lines of insurgency. Discover a world of stowaways, false identities, secret codes, cheap firearms, and conspiracies as these revolutionaries fought with subterfuge, violence, and persuasion to shape Asia's destiny to this day.
@jwassers @DalrympleWill @longbui1981 @sewellchan @jennyschuessler @Sven_Beckert @mkazin Love this book - great review Jeff !     
–
source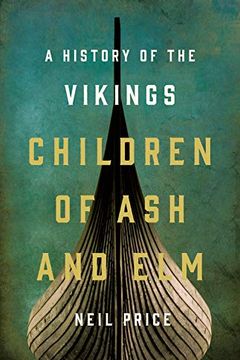 Discover the true Vikings as never before with Children of Ash and Elm. Neil Price's latest history book takes readers through the period between 750 and 1050, where the Vikings redefined lands from Asia to eastern North America. Utilizing fresh archaeological and textual research, Price shares the Vikings' politics, cosmology, and culture as seen through their eyes. Meet the likes of Björn Ironside and Gudrid Thorbjarnardottir, and leave distorted caricatures behind.
@IanHanke It's a wonderful book.     
–
source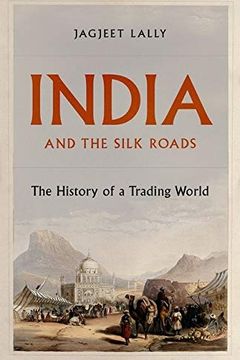 Explore the world of caravan trade in India and the Silk Roads, where merchants, pilgrims, and mercenaries traveled not only with goods and money, but also with powerful ideas and secrets. This book challenges the notion that overland connectivity became obsolete during the ages of sail and steam, illustrating how it was critical to political power until the 19th century. Experience a continental interior through a global history, examining the material and textual remnants of caravan trade in the "age of empires". Lally's narrative resonates with modern times as the Belt and Road Initiative transforms Eurasia.
The book looks at trade and exchange between India, C Asia and beyond from c1500. Beautifully written and pepperedd with insights. Highyl recommended     
–
source
A Short History of Russia by Mark Galeotti
Nomads and Soviet Rule by Alun Thomas
The Republic of Arabic Letters by Alexander Bevilacqua
From Oxus to Euphrates by Touraj Daryaee
Understand Rap by William Buckholz