Dark Series
Dark books in order
Christine Feehan's ongoing series follows the stories of the Carpathians, an ancient, near-immortal race of powerful beings who mate for life and bear the distinctive traits of familiar folklore figures. Without their lifemates, and facing a scarcity of females, male Carpathians live a cold, colorless existence fighting encroaching madness.When the…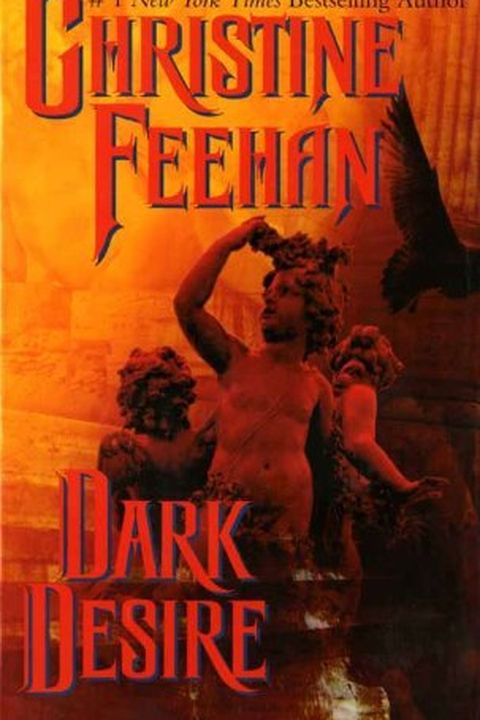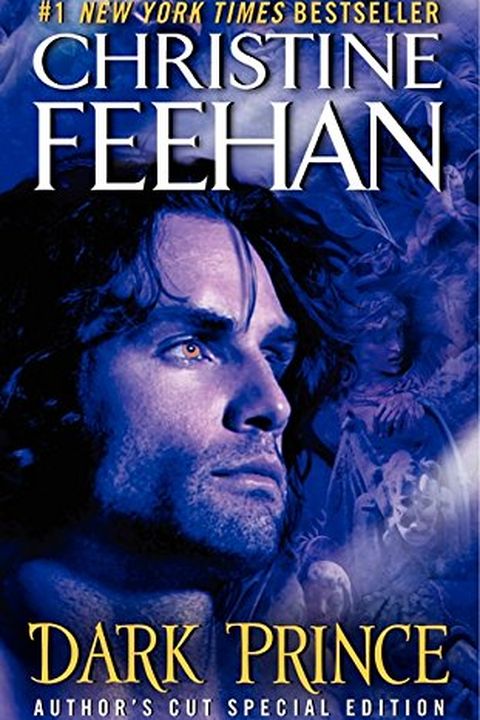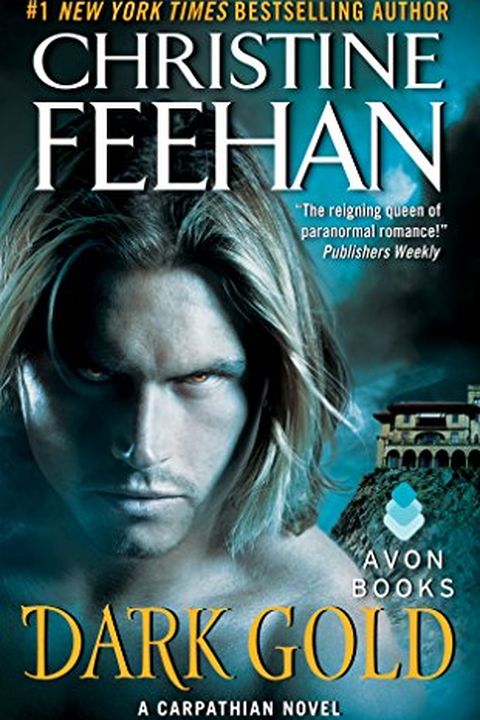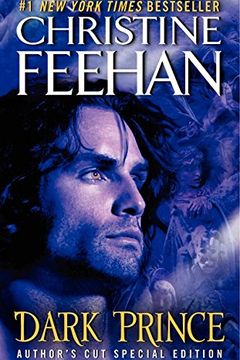 Book 1
#1
Dark Prince
Author's Cut Special Edition (Dark Series)
Immerse yourself in the world of Carpathians, an immortal race with animal instincts, in this captivating paranormal romance. Every Carpathian male must find his life mate, either a Carpathian or human woman who can save him from turning into a vampire. Raven, a psychic who helped the police track down a serial killer, seeks refuge in the Carpathian Mountains, where she meets Prince Mikhail Dubrinsky, the leader of his endangered race. Together, they face the obstacles of misconception and extinction while kindling a powerful connection. Don't miss the 100-page extended edition, Dark Prince: Author's Cut Special Edition.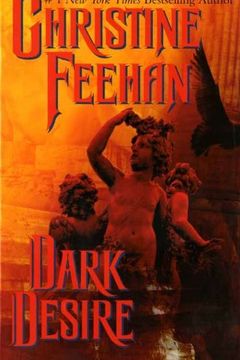 Book 2
#2
Dark Desire
A Carpathian Novel (The Dark Book 2)
"Dark Desire" is a haunting romance novel that follows the story of American surgeon Shea O'Halloran, who feels drawn to a mysterious stranger from across the seas. As she ventures to the far Carpathian mountains, she discovers a dangerous creature who either seeks her as prey or a mate. With burning eyes and an icy heart, Shea must determine if his dangerous desires are worth pursuing. Christine Feehan's captivating novel explores themes of eternal darkness and the power of love amidst it all.
A woman and her young brother encounter unspeakable evil in San Francisco and plead for deliverance. Enter Aidan Savage, a powerful, mysterious golden being who rescues them. But is he a miracle or a monster? As Alexandria fights her attraction to Aidan, she must decide if surrendering to his unearthly seduction will save her family or cost them everything.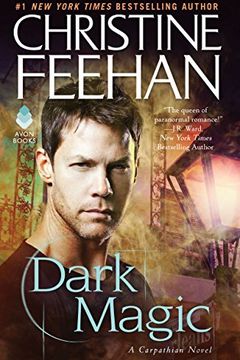 In "Dark Magic," a world-famous magician named Savannah Dubrinsky is held captive by Gregori, the Dark One. His cold silver eyes and heated sensuality send shivers of danger and desire down her slender spine. Gregori believes that Savannah is destined to save his immortal soul, but will he drive her to madness in his dark embrace? This book features Carpathian males, supernatural hunters, and a ritual as old as time, all set in the sultry city of New Orleans.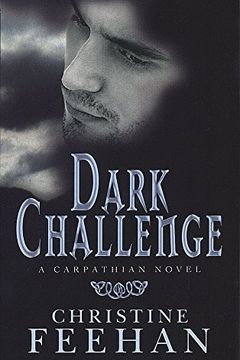 A powerful, golden Carpathian hunter named Julian Savage meets his match in a mysterious woman named Desari, who possesses unparalleled feminine powers. But as their passion ignites, danger lurks, and Julian must decide if Desari is more than just his perfect mate. Will she drive him to madness or save his soul? Find out in this thrilling tale of love, power, and danger.
Dark Fire tells the story of Tempest, a woman who's always felt different from everyone else. When she joins a traveling troupe led by the enigmatic Darius, she can't help but feel drawn to him. But there's a darkness within him that she can't ignore. As she submits to his advances, she realizes that his love may be more dangerous than anything she could have imagined. Will she stay with him and risk everything, or will she choose to leave and live a safer life?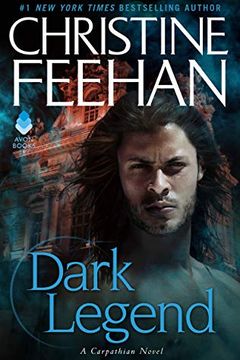 Book 7
#7
Dark Legend
A Carpathian Novel (The Dark Book 8)
Dark Legend is an enthralling romance novel that follows the story of every Carpathian male searching for their life mate, a female that can guide them out of the darkness. Gabriel wakes up with an overwhelming thirst for blood, but as he prowls the streets of Paris, a calming voice gives him control. When he meets healer Francesca, he struggles to resist his desires for her and fears the consequences if he gives in. This book is a thrilling page-turner that will leave readers wanting more.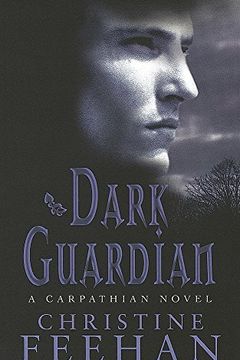 Book 8
#8
Dark Guardian
Number 9 in series ('Dark' Carpathian) by Feehan, Christine (2007) Paperback
In Dark Guardian, a highly skilled policewoman is hunted by enemies on all sides. With no one to turn to, she must trust a mysterious and dangerous stranger. The novel features themes of trauma, overcoming adversity, and the supernatural, with a thrilling plot that will keep readers on the edge of their seats.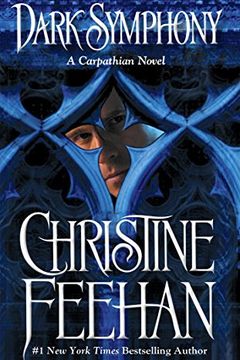 This mesmerizing book tells the story of Antonietta Scarletti, a blind musician descended from a line of psychics, who relies on her other senses to "see" the world. When she meets Byron, who is said to be dangerous by others, she becomes obsessed with him. He's waited his whole life for her, and will let nothing stand in the way of him being with his ultimate fantasy and dream lover. A story of passion, fantasy, and love that will keep you on the edge of your seat.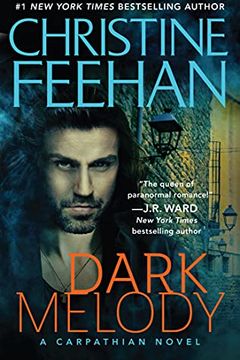 Prepare to be mesmerized by the lead guitarist of the Dark Troubadours in this paranormal romance novel. Dayan is a master of the darkness, but he's searching for a mistress of the light- his lifemate. His melodies will seduce and beckon you as he calls out for Corinne Wentworth, the one woman who can give him the emotions his existence lacks. But Corinne is pursued by the same fanatics who murdered her husband, and she's keeping more than one secret that could risk her life. Will Dayan's fiery surrender to Corinne heal his soul or destroy him if she is lost?
Dark Secret by Christine Feehan
Dark Demon by Christine Feehan
Dark Celebration by Christine Feehan
Dark Possession by Christine Feehan
Dark Curse by Christine Feehan
Dark Slayer by Christine Feehan
Dark Peril by Christine Feehan
Dark Predator by Christine Feehan
Dark Storm by Christine Feehan
Dark Lycan by Christine Feehan
Dark Wolf by Christine Feehan
Dark Blood by Christine Feehan
Dark Ghost by Christine Feehan
Dark Promises by Christine Feehan
Dark Carousel by Christine Feehan
Dark Legacy by Christine Feehan
Dark Sentinel by Christine Feehan
Dark Illusion by Christine Feehan
Dark Song by Christine Feehan
Dark Tarot by Christine Feehan