Demonica Series
Demonica books in order
Please note: Each book in the series is a whole story with a beginning and an ending, however the plot of each book relies significantly on the prior books in the series. As is common in paranormal romance series, there is a couple who is the focus of each individual book in the series, however there are plot lines and character development which m…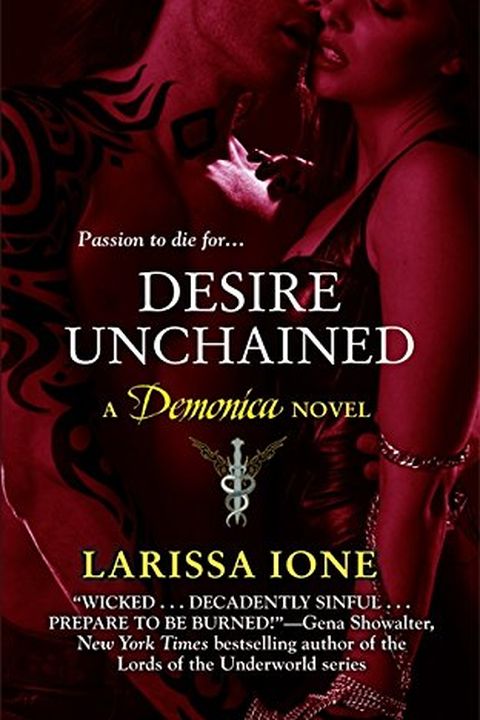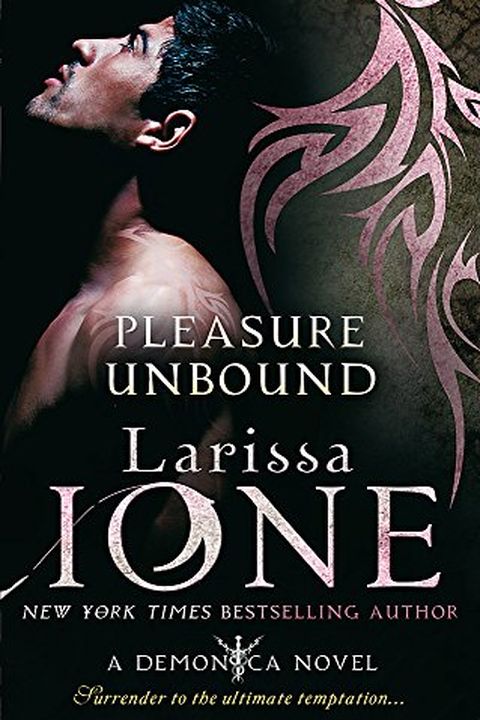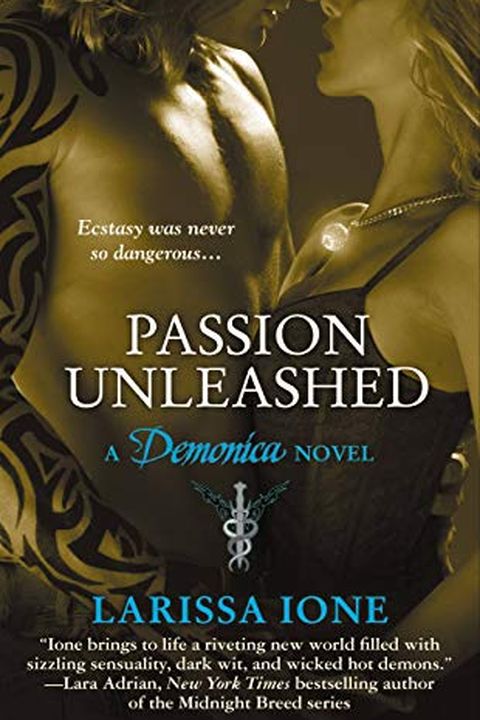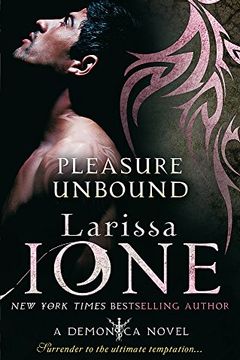 Discover a world where ecstasy can cost you your life in this action-packed romance novel. Demon-slayer Tayla Mancuso finds herself in a hospital run by demons, where she meets the head doctor, Eidolon, and succumbs to unquenchable desire. But when Tayla must choose between her loyalty to her peers and her feelings for Eidolon, the two must risk everything to be together. Will their love survive, or will it be destroyed by the very demons they fight against?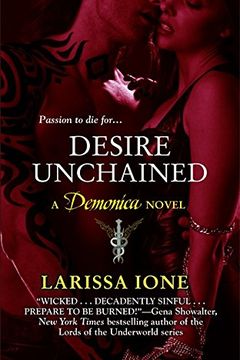 This book follows the story of Runa Wagner and Shade, a Seminus Demon, who once shared an intense passion until a betrayal left Runa forever changed. When Runa is taken prisoner by Shade's enemy, they must fight for their lives and their hearts while a love-curse threatens his eternal torment. Will they succumb to their captor's evil plans or find a way to break free from their bond as lifemates? Find out in this thrilling tale of love, passion, and danger.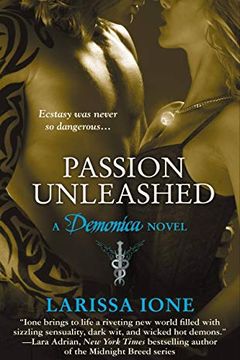 Discover the world of a treasure hunter who holds a powerful charm that grants her immortality, as long as she stays a virgin. But when a dangerously handsome stranger seduces her, she wonders if he's the one man she cannot resist. Meanwhile, a demon with a death wish must convince her to give him the only known antidote in the universe - her charm. Will their fatal desires be their downfall?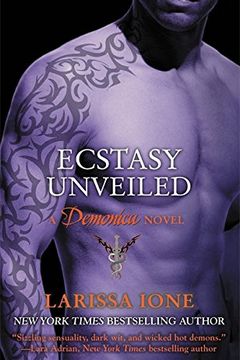 This thrilling book follows the story of Lore, a half-demon assassin who seeks his freedom from his dark master. To achieve this, he must complete one last kill. Meanwhile, Idess, an earthbound angel, is determined to protect the human that Lore is targeting. Their initial animosity quickly turns into a fiery passion that leaves both of them craving surrender. As they navigate the tricky path between their duty and desire, an enemy from the past arises, seeking revenge and destruction.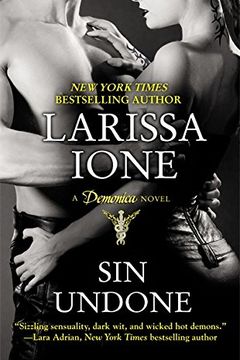 A female Seminus demon creates a deadly werewolf virus, sparking panic and violence. Her blood-bound enemy, half-werewolf/half-vampire Conall, must capture her for punishment. But their past encounter leaves him craving her raw sensuality, forcing him to decide between saving her life or sacrificing his own.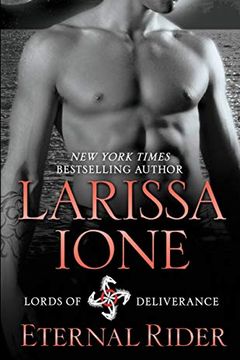 The fate of mankind rests on the shoulders of Ares, one of the Four Horsemen of the Apocalypse. Stronger than any mortal, he cannot fight his destiny forever, especially with his own brother plotting against him. The key to both his safety and doom lies with Cara Thornhart, a gifted human who is ignorant to the danger that surrounds her. But involving her could prove treacherous, with a cost that could outweigh the benefits.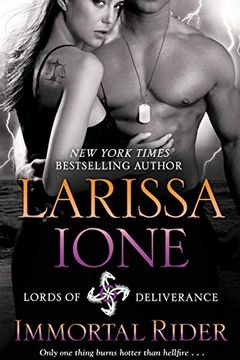 "Discover a thrilling romance that defies heaven and hell. Immerse yourself in the world of Immortal Rider, where sexy, powerful beings fight for survival in the midst of an impending Apocalypse. Follow Limos, a Horseman marked as Satan's bride, as she navigates the dangers of love and loyalty in the face of unspeakable secrets. With the seductive allure of one brave human, Arik, will Limos give in to temptation, or will their passion unleash hell on earth? Brace yourself for a fast-paced adventure that explores the price of love and the consequences of destiny."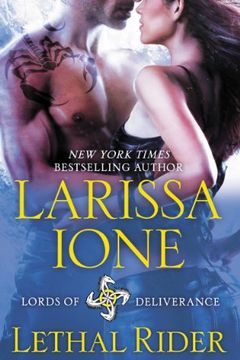 This book follows the story of Thanatos, the most deadly Horseman of the Apocalypse, who has maintained celibacy for thousands of years to prevent Doomsday. However, a steamy night with Regan Cooper, an Aegis Guardian, shatters his resolve and they soon realize that they are about to become parents. As the final battle approaches, Thanatos must decide whether to sacrifice his long-awaited family or save the world.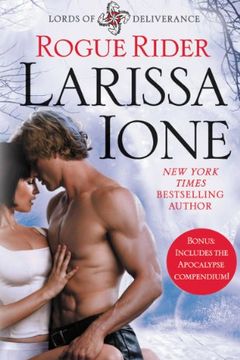 A thrilling urban fantasy novel about the Lords of Deliverance and their power to prevent Doomsday. Jillian Cardiff goes to a remote mountain town to escape a demon attack and ends up rescuing a handsome stranger with no memory. Will they uncover the secrets of the prophecy in time to save the world? Find out in this captivating adventure.
In this gripping fantasy novel, Reaver, a rebellious angel, agrees to go on a one-way mission to hell to steal a dangerous prize from Satan himself. Along the way, he meets Harvester, a fallen angel who has been doomed to eternal torture, but who may hold the key to their escape. With action-packed battles and a romance that defies both heaven and hell, this book is perfect for readers who love supernatural thrillers.
Her Guardian Angel by Larissa Ione
Bond of Destiny by Larissa Ione
1001 Dark Nights by Tessa Bailey