Lords of the Underworld Series
Lords of the Underworld books in order
Long ago, twelve immortals warriors—each more dangerously seductive than the last—stole and opened Pandora's box, unleashing the evil from within. Now they carry that evil within themselves. Violence, Pain, Death, Disease, Disaster, Misery, Doubt, Promiscuity, Defeat, Lies, Secrets, and Wrath. When a powerful enemy returns, they will travel the wor…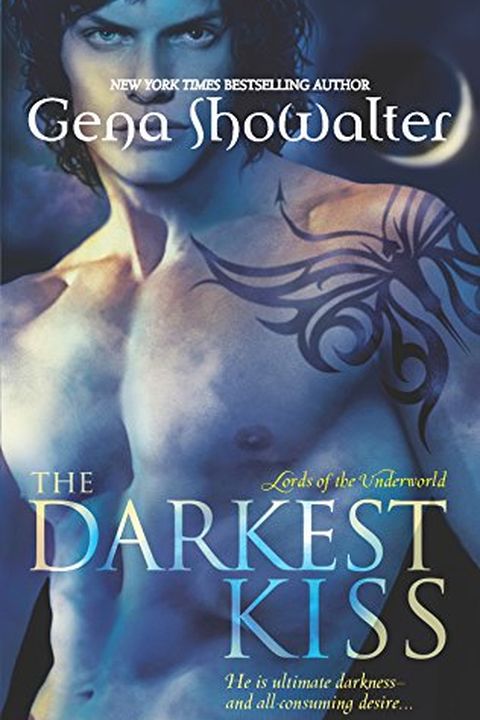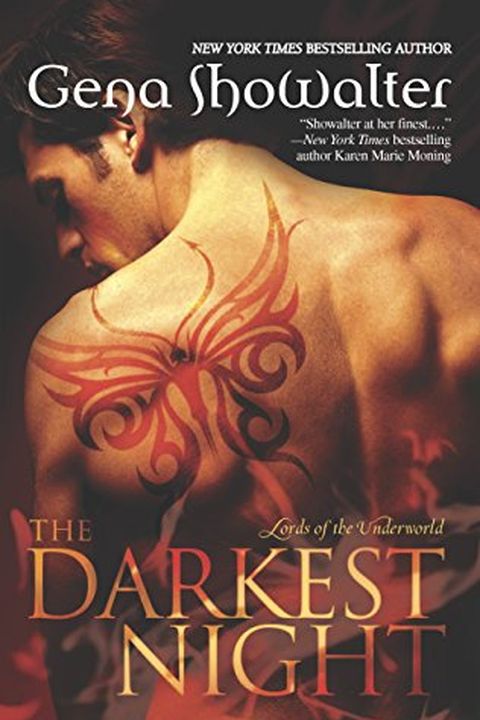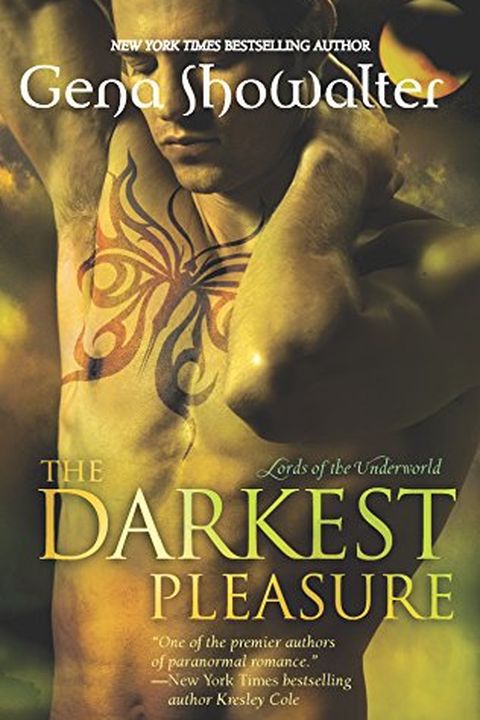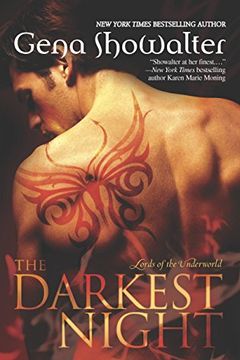 A woman seeks help from men with supernatural abilities and falls for their dangerous and seductive member, Maddox. As they give in to their passion, they edge closer to destruction and a soul-shattering test of love. Brace yourself for a thrilling ride with the irresistibly powerful Lords of the Underworld in this new paranormal series by Gena Showalter.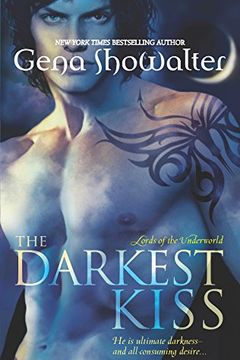 A goddess of Anarchy seeks pleasure for the first time in centuries and finds it in Lucien, the incarnation of death. As their attraction becomes uncontrollable, they must fight against the gods who order them to be torn apart. Will their love survive the unconquerable forces that threaten to tear them apart?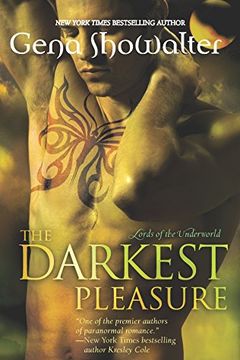 This captivating novel follows two characters, Reyes and Danika. Reyes is possessed by the demon of pain and forbidden to feel pleasure, but he risks everything to claim mortal woman Danika Ford. Meanwhile, Danika is on the run from immortal warriors determined to destroy her and her family. Despite the danger, Reyes and Danika can't resist their intense attraction to each other. However, their love could come at a deadly cost.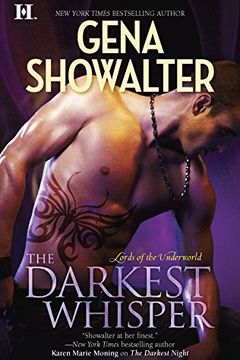 This gripping installment of a bestselling series follows Sabin, the keeper of Doubt, who unwittingly destroys even the most self-assured of lovers. But when he meets Gwendolyn, an immortal who challenges his worldview, he finds himself craving more. As they battle together for the fabled Pandora's box, Sabin and Gwen must confront their darkest desires and each other in a heart-stopping fight for love.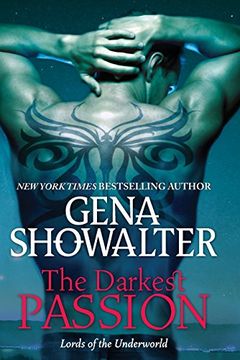 This gripping novel follows the story of Aeron, an immortal warrior who senses a mysterious presence that could be his angel-demon-assassin. Olivia claims she fell from the heavens and couldn't bear to harm him, but falling for her could put them all in danger. With an enemy on his trail and a new executioner arriving, Aeron is torn between duty and his consuming desire for Olivia.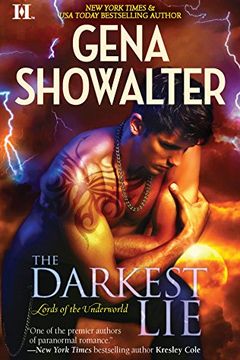 A man cursed with the inability to speak the truth, Gideon is brought to his knees in pain - until he meets a demon-possessed immortal claiming to be his long-lost wife. But he can't remember her, let alone their marriage.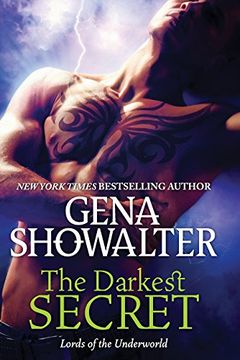 A warrior's only hope for release from eternal isolation is death, until he meets a beautiful prisoner who tempts him like no other. But to save her, he must face a powerful adversary sworn to destroy her. This supernatural romance explores themes of loyalty, love, and sacrifice.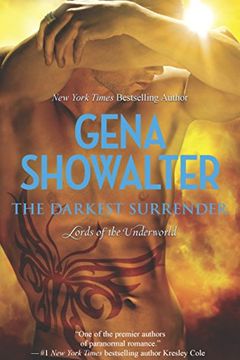 This captivating novel delves into the world of demons, harpies, and ancient artifacts. Strider, possessed by the demon of Defeat, cannot stand to lose, until he meets Kaia, a Harpy who tempts him to the edge of surrender. Kaia must win the Harpy Games or die, but Strider is a distraction with his own agenda. As the competition heats up, the only prize that matters is the love neither thought possible. Get lost in the breathtaking tale of The Darkest Surrender.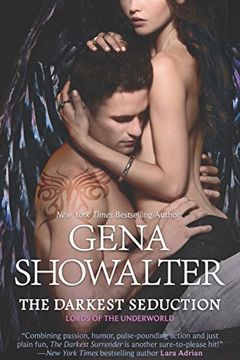 This book delves into the story of Paris, the most tormented Lord of the Underworld. He is possessed by the demon of Promiscuity, which means that every night he must bed someone new or weaken and die. When he meets Sienna Blackstone, who is newly possessed by the demon of Wrath, they develop a soul-searing passion. However, a blood feud between ancient enemies threatens to tear them apart. Will they be bound eternally or torn apart?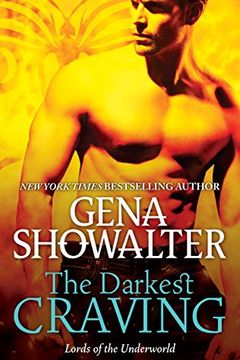 Experience a thrilling tale of love, loyalty, and sacrifice in this latest addition to the Lords of the Underworld series. Follow the story of Kane, a warrior trapped in darkness after enduring weeks of torture in hell, and Josephina Aisling, a half-Fae female who is hunted by her own royal family. Kane wants nothing to do with his rescuer, as her presence threatens to awaken the demon of Disaster within him. But as they journey through the dangerous world of the Fae, they are forced to make a choice that may mean the difference between life and death: separate or die together.
The Darkest Torment by Gena Showalter
The Darkest Promise by Gena Showalter
The Darkest Warrior by Gena Showalter
The Darkest King by Gena Showalter
Sexy Summer Reads by Gena Showalter