Nero Wolfe Series
Nero Wolfe books in order
Nero Wolfe is a fictional detective, created in 1934 by the American mystery writer Rex Stout. Wolfe's confidential assistant Archie Goodwin narrates the cases of the detective genius. Stout wrote 33 novels and 39 short stories from 1934 to 1974, with most of them set in New York City. Wolfe's residence, a luxurious brownstone on West 35th Street, …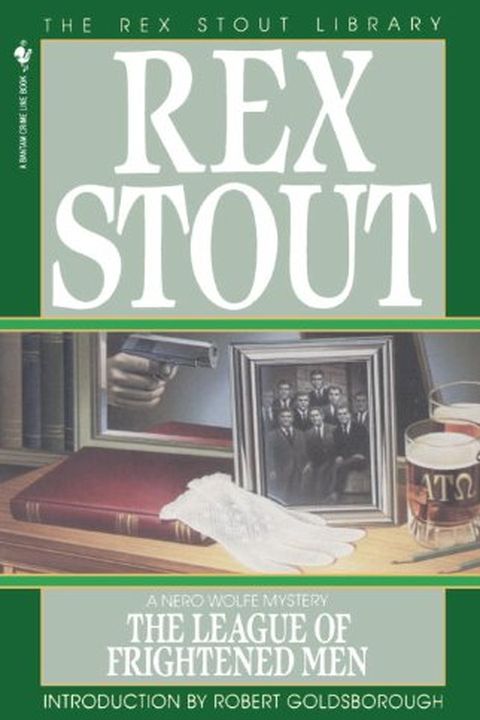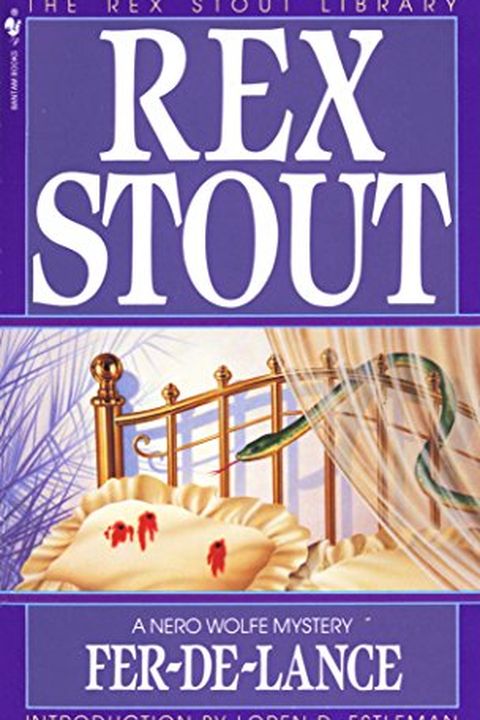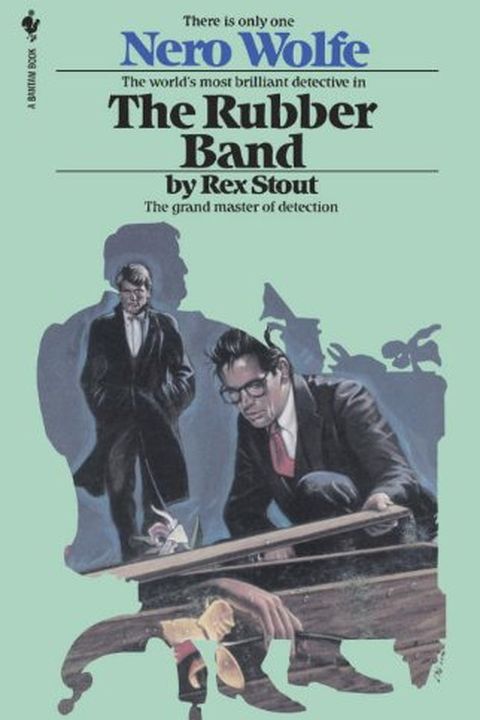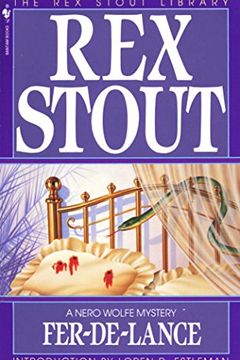 A cunning killer is on the loose and the most dreaded snake known to man has made its way into the case. Follow detective Nero Wolfe and Archie Goodwin as they navigate a web of twists and turns that will leave you on the edge of your seat. Will they be able to solve the devilishly clever murders of an immigrant and a college president before it's too late? Find out in this gripping mystery.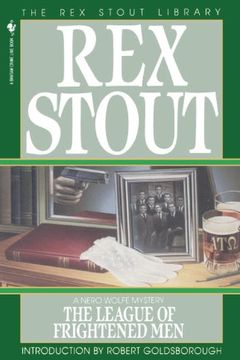 A group of college friends who committed a tragic prank years ago are being haunted by deadly threats and a mysterious fall at their class reunion. The League of Frightened Men turns to Nero Wolfe for help, but can even his brilliance and Archie's determination catch the cunning killer lurking among them?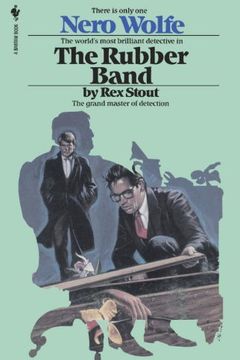 This book takes you on a thrilling journey through a forty-year-old pact, a five-thousand-mile search, and a million-dollar murder. Follow detective Nero Wolfe as he connects the dots between a Wild West lynching and a respected English nobleman. With an international scandal on the horizon, every step of the investigation could lead to fatal consequences for Wolfe and his partner, Archie.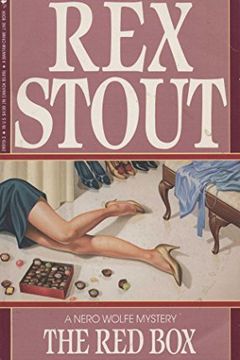 A murder mystery that revolves around a lethal box of chocolates, threatening the livelihood of an ambitious producer. Fingers point towards the producer's cousin, but detective Nero Wolfe must solve the case before it's too late.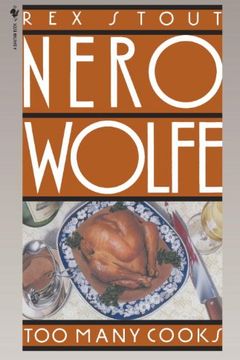 A gathering of the world's top chefs turns deadly when one is found murdered. With the killer now targeting him, renowned detective Nero Wolfe must solve the case quickly or his next meal may be his last. A classic whodunit filled with gourmet cuisine, charming personalities, and a deadly secret ingredient.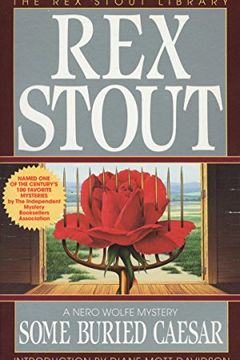 This engaging mystery novel follows detective Nero Wolfe and Archie as they find themselves in the middle of a family feud over a prized bull. When the bull is found pawing the remains of a family scion, Wolfe is convinced that the idea of the bull being the killer is pure nonsense. With a stampede of suspects, including a young lady Archie has his eye on, the duo must find the true killer who exhibits sheer audacity to win a blue ribbon.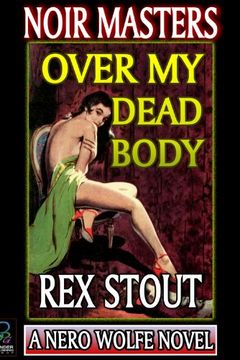 Discover a thrilling mystery surrounding a Balkan beauty who turns to the famous Nero Wolfe for help with missing diamonds, claiming to be his long lost daughter. With the stakes suddenly raised by a deadly fencing lesson, follow Wolfe and his sidekick Archie as they untangle a web of identities, international intrigue, and murder. Will they uncover the shocking truth about Wolfe's supposed daughter and her involvement in these violent crimes?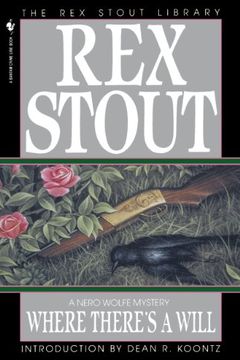 This intriguing mystery centers around the baffling will of a wealthy man, leaving his sisters with fruit and his estate to a woman who wasn't his wife. Detective Nero Wolfe is on the case and must unravel the complex web of secrets, danger, and a possible murder plot. Get ready for a thrilling ride with "Where There's a Will."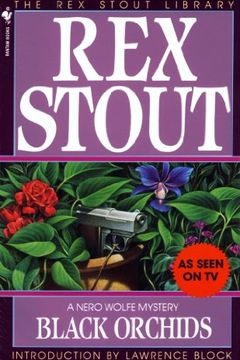 Join famed detective Nero Wolfe as he steps out of his comfort zone to investigate two cases - one involving a cunning killer linked to a rare black orchid and another that leads him into the dark world of poison-pen letters. Can Wolfe solve both cases before it's too late? Find out in this gripping mystery novel.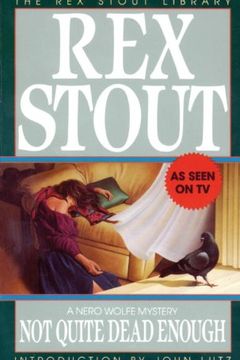 A thrilling crime novel featuring the Grandiose Master, Nero Wolfe, and his assistant Archie Goodwin. When the army calls on Wolfe for urgent help, he refuses, but Goodwin stirs up his love for crime with a corpse that won't stay buried and a national security "accident". Together, they set traps for two devious killers, with Archie bending the law to lure them in.
Too Many Women by Rex Stout
And Be a Villain by Rex Stout
Trouble in Triplicate by Rex Stout
The Second Confession by Rex Stout
Three Doors to Death by Rex Stout
In the Best Families by Rex Stout
Curtains for Three by Rex Stout
Murder by the Book by Rex Stout
Triple Jeopardy by Rex Stout
Prisoner's Base by Rex Stout
The Golden Spiders by Rex Stout
Three Men Out by Rex Stout
The Black Mountain by Rex Stout
Before Midnight by Rex Stout
Three Witnesses by Rex Stout
Might as Well Be Dead by Rex Stout
Three for the Chair by Rex Stout
If Death Ever Slept by Rex Stout
And Four to Go by Rex Stout
Champagne for One by Rex Stout
Plot It Yourself by Rex Stout
Three At Wolfe's Door by Rex Stout
Too Many Clients by Rex Stout
The Final Deduction by Rex Stout
Homicide Trinity by Rex Stout
The Mother Hunt by Rex Stout
Trio for Blunt Instruments by Rex Stout
A Right to Die by Rex Stout
The Doorbell Rang by Rex Stout
Death of a Doxy by Rex Stout
The Father Hunt by Rex Stout
Death of a Dude by Rex Stout
Please Pass the Guilt by Rex Stout
A Family Affair by Rex Stout
Death Times Three by Rex Stout