Nero Wolfe Series
Nero Wolfe books in order
Nero Wolfe is a fictional detective, created in 1934 by the American mystery writer Rex Stout. Wolfe's confidential assistant Archie Goodwin narrates the cases of the detective genius. Stout wrote 33 novels and 39 short stories from 1934 to 1974, with most of them set in New York City. Wolfe's residence, a luxurious brownstone on West 35th Street, …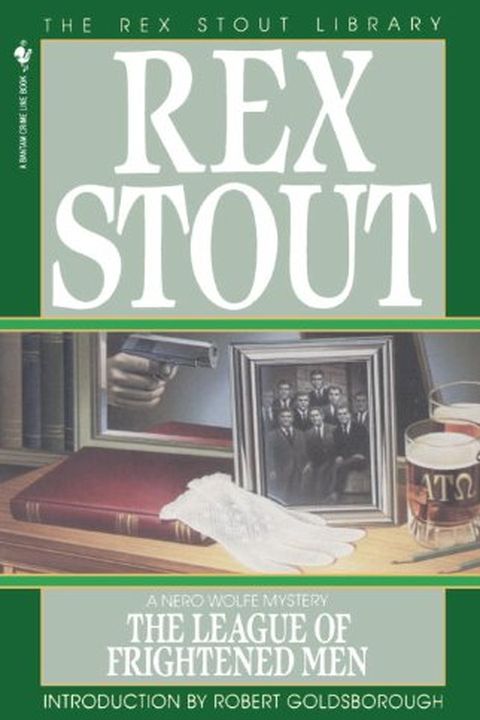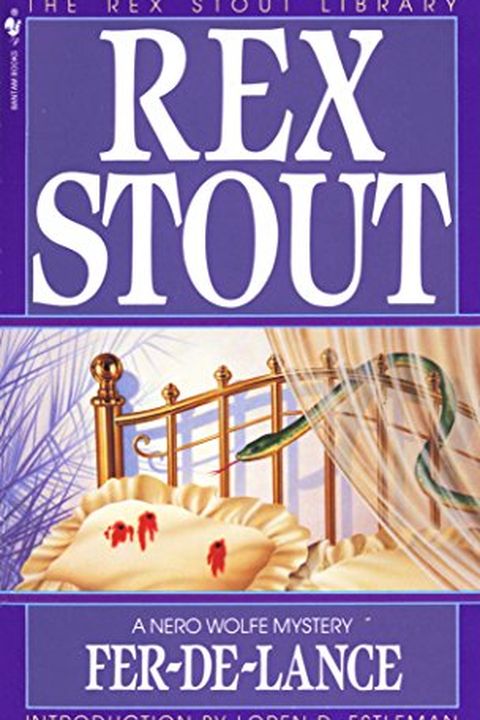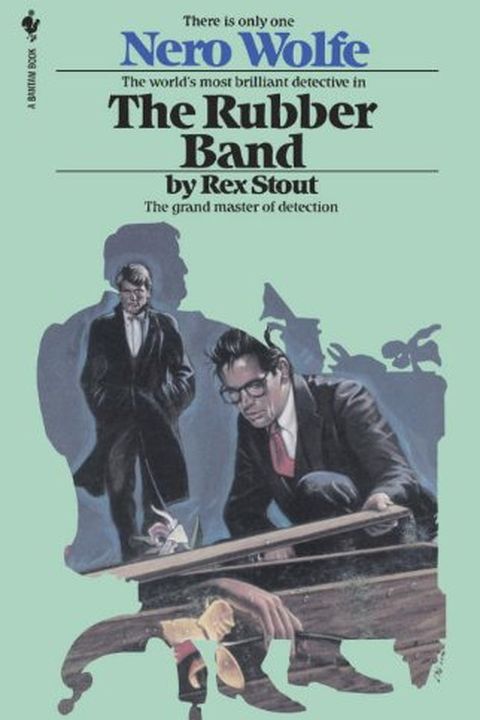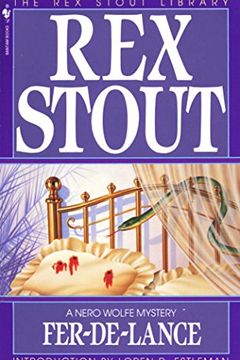 As any herpetologist will tell you, the fer-de-lance is among the most dreaded snakes known to man. When someone makes a present of one to Nero Wolfe, Archie Goodwin knows he's getting dreadully close to solving the devilishly clever murders of an immigrant and a college president. As for Wolfe, he's playing snake charmer in a case with more twists...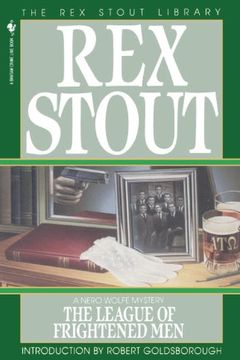 Paul Chapin's college cronies never quite forgave themselves for instigating the tragic prank that left their friend a twisted cripple. Yet with their hazing days at Harvard far behind them, they had every reason to believe that Paul himself had forgiven them—until a class reunion ends in a fatal fall, and the poems, swearing deadly retribution, be...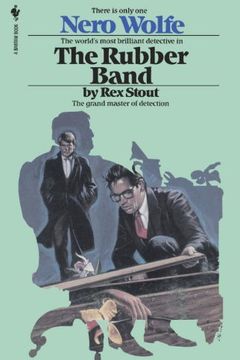 What do a Wild West lynching and a respected English nobleman have in common? On the surface, absolutely nothing. But when a young woman hires his services, it becomes Nero Wolfe's job to look deeper and find the connection. A forty-year-old pact, a five-thousand-mile search, and a million-dollar murder are all linked to an international scandal th...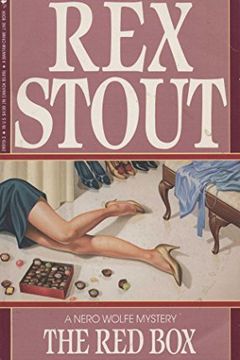 A woman is dead, and the fortunes of overextended theatrical producer Llewellyn Frost depend on solving the mystery of the red box: two pounds of candied fruits, nuts and creams, covered with chocolate—and laced with potassium cyanide. When Nero Wolfe's suspicion falls on Frost's kissing cousin, Frost wants the detective to kill the sickly sweet ca...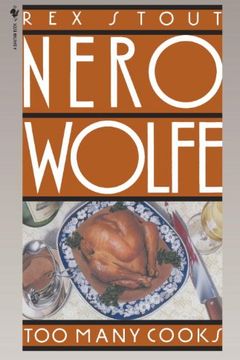 As Nero Wolfe prepares to speak at a gathering of the world's great chefs, one is found indelicately murdered. When the target for killing shifts to himself, the great detective must close this case quickly or his next meal may be his last.World-class cuisine, charming company . . . The secret ingredient is poison.Everyone knows that too many cooks...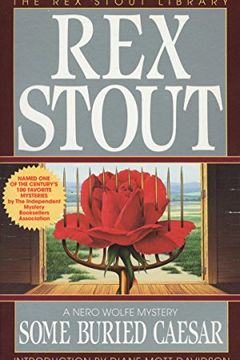 An automobile breakdown strands Nero Wolfe and Archie in the middle of a private pasture—and a family feud over a prize bull. A restaurateur's plan to buy the stud and barbecue it as a publicity stunt may be in poor taste, but it isn't a crime . . . until Hickory Caesar Grindon, the soon-to-be-beefsteak bull, is found pawing the remains of a family...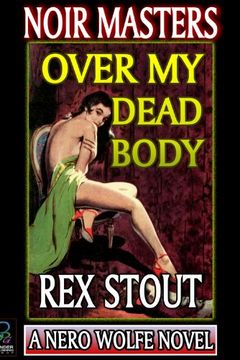 When a Balkan beauty gets in trouble over some missing diamonds, whom else can she turn to but the world-famous Nero Wolfe?  Especially since she claims to be Wolfe's long lost daughter!  The stakes are suddenly raised when a student at this woman's fencing school ends up dead after a pointed lesson.  As Wolfe and his sidekick, Archie, thrust and p...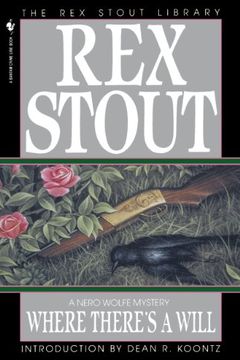 Why did the late multimillionaire Noel Hawthorne leave his sisters, April, May, and June, a peach, a pear, and an apple? Why did he will the bulk of his considerable estate to a woman who was most definitely not his wife? Now Nero Wolfe, able, astute, and unscrupulous detective that he is, must get to the bottom of a will that's left a whirlpool of...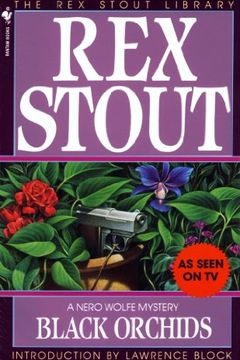 Not much can get Wolfe to leave his comfortable brownstone, but the showing of a rare black orchid lures him to a flower show. Unfortunately, the much-anticipated event is soon overshadowed by a murder as daring as it is sudden. It's a case of weeding out a cunning killer who can turn up anywhere—and Wolfe must do it quickly. Because a second case ...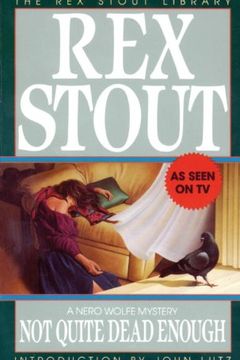 The army wants Nero Wolfe urgently, but he refuses their clarion call to duty. It takes Archie Goodwin to titillate Wolfe's taste for crime with two malevolent morsels: a corpse that refuses to rest in peace and a sinister "accident" involving national security. It's up to the Grandiose Master himself, Nero Wolfe, to set the traps to catch a pair o...
Too Many Women by Rex Stout
And Be a Villain by Rex Stout
Trouble in Triplicate by Rex Stout
The Second Confession by Rex Stout
Three Doors to Death by Rex Stout
In the Best Families by Rex Stout
Curtains for Three by Rex Stout
Murder by the Book by Rex Stout
Triple Jeopardy by Rex Stout
Prisoner's Base by Rex Stout
The Golden Spiders by Rex Stout
Three Men Out by Rex Stout
The Black Mountain by Rex Stout
Before Midnight by Rex Stout
Three Witnesses by Rex Stout
Might as Well Be Dead by Rex Stout
Three for the Chair by Rex Stout
If Death Ever Slept by Rex Stout
And Four to Go by Rex Stout
Champagne for One by Rex Stout
Plot It Yourself by Rex Stout
Three At Wolfe's Door by Rex Stout
Too Many Clients by Rex Stout
The Final Deduction by Rex Stout
Homicide Trinity by Rex Stout
The Mother Hunt by Rex Stout
Trio for Blunt Instruments by Rex Stout
A Right to Die by Rex Stout
The Doorbell Rang by Rex Stout
Death of a Doxy by Rex Stout
The Father Hunt by Rex Stout
Death of a Dude by Rex Stout
Please Pass the Guilt by Rex Stout
A Family Affair by Rex Stout
Death Times Three by Rex Stout