Erlend Loe Books
Erlend Loe is a Norwegian novelist. He worked at a psychiatric clinic, and was later a freelance journalist for Norwegian newspaper Adresseavisen. Loe now lives and works in Oslo where in 1998 he co-founded Screenwriters Oslo - an office community for screenwriters.In 1993 he debuted with the book Tatt av kvinnen, and a year later published a children's book, Fisken, about a forklift operator named Kurt. Loe has a distinctive style of writing which is often likened to naïve art. He often uses irony, exaggeration and humor.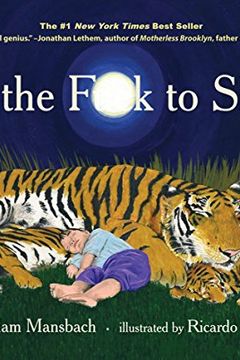 A hilarious and relatable bedtime book for parents who know the struggle of putting their little ones to sleep. This profane but affectionate read perfectly captures the frustrations and absurdities of parenting. While not suitable for children, it's a must-read for new, old, and expectant parents alike. Get ready to laugh out loud and feel understood.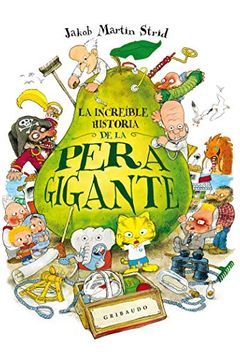 "Discover the incredible story of two friends who find a magic seed that grows into a giant pear overnight, in this whimsical children's book by acclaimed author Jakob Martin Strid. Through stunning illustrations and an engaging plot, Strid's unique and funny style captures the power of imagination and wonder. This book has already gained attention at the Frankfurt Book Fair and has been sold to publishers in eight different countries before even being fully illustrated."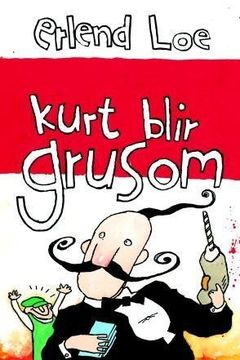 Truck driver Kurt saves a sleepwalking man from falling off a dock and is rewarded with a massive diamond. After selling it for 50 million, Kurt's life changes drastically. In the sequel to two other books about Kurt, readers will enjoy a hilarious yet insightful journey with the titled character.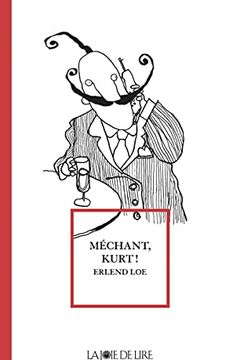 In this collection of stories, follow the life of Kurt, a long-time truck driver who receives a massive diamond as a reward for saving a man's life. Kurt sells the diamond for 50 million and suddenly finds himself with more money than he knows what to do with. As a result, Kurt's personality takes a dark turn in this humorous and entertaining read. This book includes two other stories from the Kurt series, making it a must-read for anyone who enjoyed "Fisken" and "Kurt Quo Vadis?"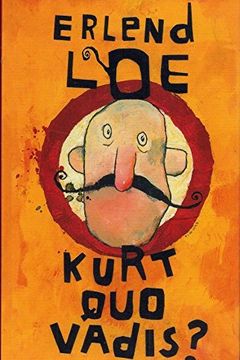 A captivating third novel by Ersend Loe, Kurt Quo Vadis? follows the story of Kurt, a forklift driver with many curious questions and doubts about his work, family, society, and life's purpose. As he seeks answers, Kurt finds himself in bizarre and humorous situations, asking the ultimate question: what is the meaning of life?
A story about a truck driver named Kurt, who works at the docks and has a big mustache, a sweet wife, and three strange kids. One day, he comes across something he's never seen before - something massive. This is the first book in a series about Kurt's adventures.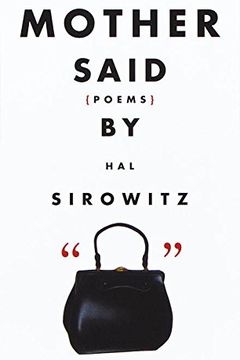 This poetry collection centers around the comedic and sometimes harrowing advice of a Jewish mother, offering gems like "don't stick your finger in the ketchup bottle" and "don't swim in the ocean while it's raining." Sirowitz weaves in personal reflections on his love life, resulting in an amusing and poignant read.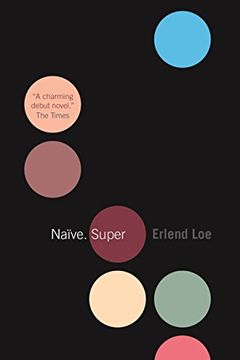 Naïve. Super
Erlend Loe
-
2005-07-07

(first published in 1996)
A charming and moving novel that delves into the search for meaning in life, as the narrator journeys through childhood memories, online explorations, and travels to New York City. The story is captivating, as the protagonist writes lists, ponders time, and finds solace in simple pleasures like bouncing balls. Fans of introspective and heartfelt tales will love this #1 best-seller from Norway's Erlend Loe.
A tragic plane crash leaves 18-year-old Julie from Oslo's wealthy west end without her family. Told through her diary entries, she takes us on a journey through grief, attempted suicide, and ultimately, a desperate search for self-discovery. As she travels the world, she is a rebellious young woman battling inner demons, trying to escape conformity and find her own path.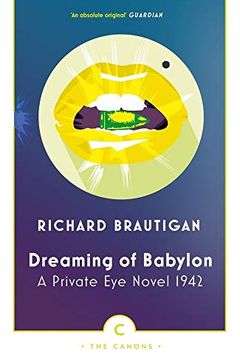 San Francisco, 1942. Follow a down-on-his-luck detective named C. Card as he takes on a questionable job for a suspicious, beer-drinking woman. With his mother pressuring him, Card does his best with the help of a mortician and his own luck, but he wastes precious time dreaming about Babylon.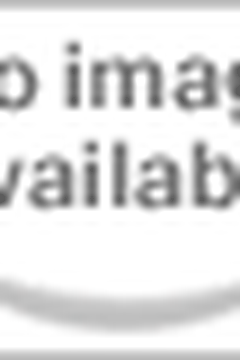 Tatt av kvinnen by Erlend Loe
Stille dager i Mixing Part by Erlend Loe
Fakta Om Finland by Erlend Loe