Jodi Taylor Books
Jodi Taylor is, and always has been, a complete history nut. It takes vast amounts of chocolate to get her out of bed for anything after 1485. And if it's raining, there's no chance.Habitually tongue-tied when asked to talk about herself, she gets round this by describing herself as tall, incredibly beautiful, witty and technically proficient.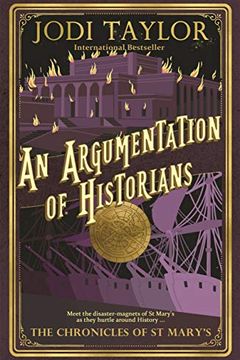 This humorous and unique book follows the historians of St. Mary's Institute of Historical Research, who investigate major historical events in contemporary time. From Tudor England to Victorian Rushford, they are disaster-magnets, facing challenges such as giant teapots and dead hamsters. The protagonist, Max, struggles to balance her work with her personal life, all while trying to bring down a renegade.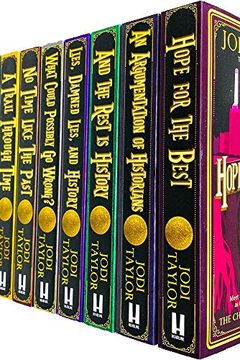 In this sixth installment of the Chronicles of St Mary's series by Jodi Taylor, join Max on her new adventure as she becomes the interim Chief Training Officer. Alongside five new recruits and a wide range of eclectic characters, including Joan of Arc and a baby mammoth, follow Max as she navigates her new job and training regime, which couldn't possibly go wrong. Get ready for a rollercoaster of laughs and unexpected twists in this off-the-wall bestselling book.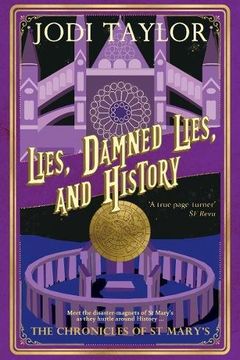 Ready to join Max on a wild ride of rule-breaking? In Lies, Damned Lies, and History, our protagonist's reckless behavior leads to destruction and mayhem. Now grounded indefinitely, Max is left to grapple with the aftermath and figure out how to make things right. Don't miss this thrilling tale of adventure, consequences, and redemption.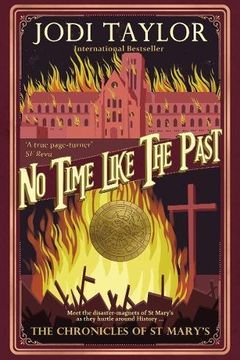 Travel through time with Jodi Taylor's best-selling series, The Chronicles of St Mary. In the fifth installment, "No Time Like the Past," the History department faces a seventeenth-century ghost, the Great Fire of London, and a precarious moment in Thermopylae. Follow Max on a madcap journey through history in this inter-dimensional adventure.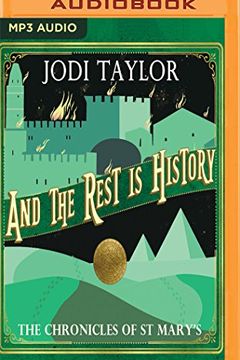 Travel through time and space with the disaster-prone historians of St Mary's as they battle their greatest enemy yet: Clive Ronan. With death and destruction on the horizon, join Max and her companions on a wild ride through history in this thrilling eighth installment of The Chronicles of St Mary's.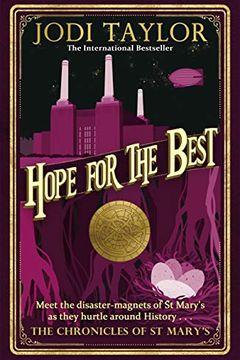 Follow a group of disaster magnets hurled through history in this bestselling series. Join Max as she takes matters into her own hands, breaking the rules to save history from chaos. Thrilling and humorous, this book is perfect for fans of Jasper Fforde and Ben Aaronovitch. Experience the excitement of time travel and the consequences that come with it. Hope for the best, but plan for the worst.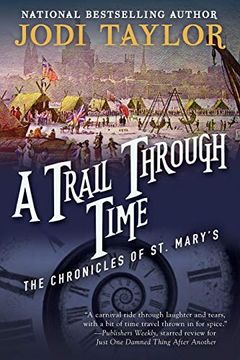 A Trail Through Time
The Chronicles of St. Mary's Book Four
Jodi Taylor
-
2015-09-24

(first published in 2014)
Time-traveling historians Max and Leon are pursued up and down the timeline, racing from 17th century London to Ancient Egypt, Pompeii, and beyond. As they take refuge at St Mary's, new dangers await them, leading to a desperate and perilous Battle of St Mary's. This fourth installment of the Chronicles is full of humor and action, sure to keep readers on the edge of their seats. Don't forget to make a cup of strong tea for this exciting journey through time.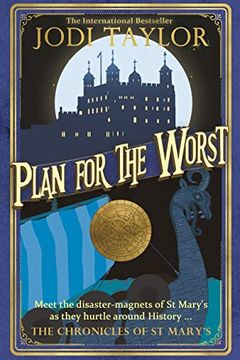 Join tea-soaked disaster magnets in their latest adventure around history in the eleventh book of the bestselling Chronicles of St Mary's series. If you love Jasper Fforde, Ben Aaronovitch, or Doctor Who, Jodi Taylor's playful and hilarious writing will captivate you. Plan for the Worst is a perfect blend of British humor, historical fun, and the unexpected. Don't miss out on this imaginative and addictive journey through time.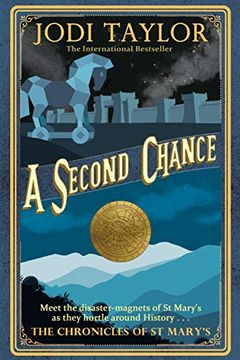 Get ready for the time-travel adventure of a lifetime with this bestselling British madcap series! The Chronicles of St. Mary's follows the chaotic exploits of Madeleine Maxwell and her team of disaster-magnet historians as they investigate major historical events in contemporary time. In A Second Chance, Max and her team face mirror-stealing Isaac Newton, a cheesy concussion, and personal catastrophe in Bronze Age Troy. Brace yourself for wit, humor, and cliffhangers as you travel through history with St. Mary's Institute of Historical Research.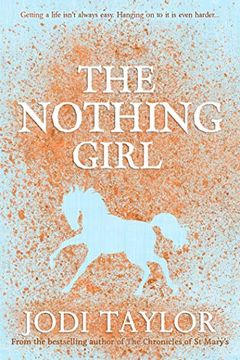 A heart-warming tale of self-discovery by Jodi Taylor, The Nothing Girl is about Jenny Dove, a woman with a severe stutter and low self-confidence who is saved from suicidal thoughts by a mystical golden horse named Thomas. Thomas helps Jenny acquire a husband, the charming and chaotic Russell Checkland, and teaches her to become Someone. Fans of Jodi Taylor's Chronicles of St Mary's series will love the quirky humor in this contemporary novel.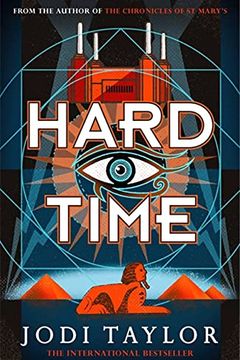 Doing Time by Jodi Taylor
Christmas Present by Jodi Taylor
The Something Girl by Jodi Taylor
Christmas Past by Jodi Taylor
Ships and Stings and Wedding Rings by Jodi Taylor
The Great St Mary's Day Out by Jodi Taylor
The Steam Pump Jump by Jodi Taylor
The Long and Short of It by Jodi Taylor
A Symphony of Echoes by Jodi Taylor
And Now For Something Completely Different by Jodi Taylor
A Perfect Storm by Jodi Taylor
When Did You Last See Your Father? by Jodi Taylor
Roman Holiday by Jodi Taylor
My Name is Markham by Jodi Taylor
When a Child is Born by Jodi Taylor
The Battersea Barricades by Jodi Taylor
The Very First Damned Thing by Jodi Taylor
White Silence by Jodi Taylor
Just One Damned Thing After Another by Jodi Taylor