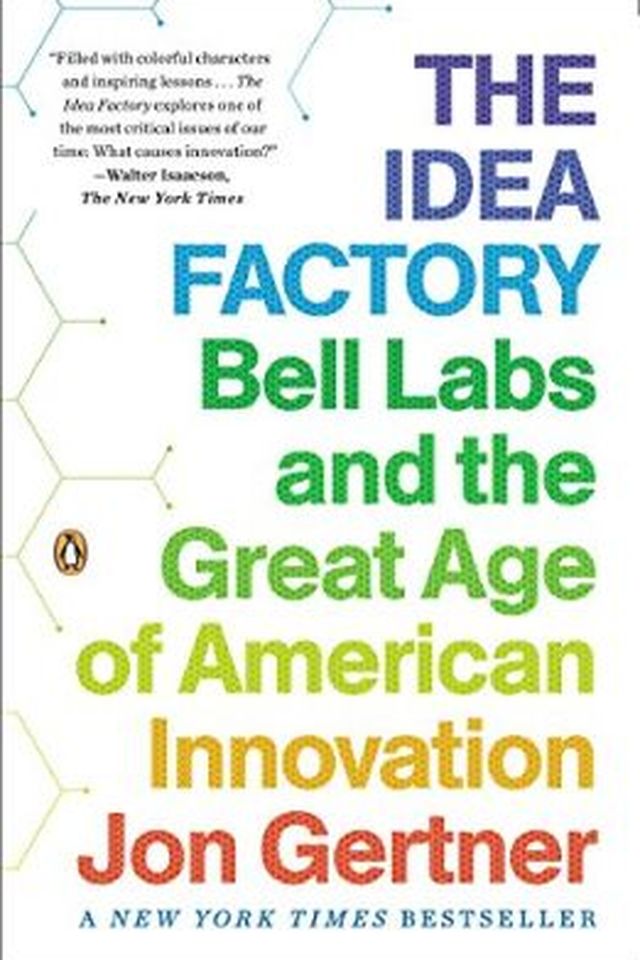 The Idea Factory
Bell Labs and the Great Age of American Innovation
Jon Gertner
Discover the fascinating history of Bell Labs, the research and development wing of AT&T that produced some of the most groundbreaking inventions of the 20th century. From the transistor to the laser, digital communications to cellular telephony, Bell Labs was the birthplace of modern technology. Author Jon Gertner delves into the lives of the brilliant and eccentric men behind these innovations and explores the management of innovation that Bell Labs pioneered. A must-read for anyone interested in the history of technology and innovation.
Publish Date
2012-03-15T00:00:00.000Z
2012-03-15T00:00:00.000Z
Recommendations
Below are my favorite books and articles about the history of computing and Silicon Valley.     
–
source
The definitive history of America's greatest incubator of technological innovation.     
–
source
Some of my favorite books are on unique times in history when a group of incredibly talented people came together to build: - American Prometheus (Manhattan Project) - Dealers of Lightning (Xerox PARC) - The Idea Factory (Bell Labs) - Masters of Doom (id Software) - Skunk Works     
–
source
@EconDerek Excellent book and would welcome another like that     
–
source