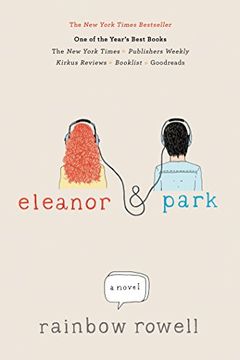 This novel tells the story of two high school students, Eleanor and Park, who, despite their differences, fall in love. Eleanor's chaotic life, mismatched clothes, and red hair make her stand out while Park hides behind his black t-shirts, headphones, and books. Through late-night conversations and mix tapes, they begin to connect and fall in love, experiencing all the excitement and uncertainty of first love.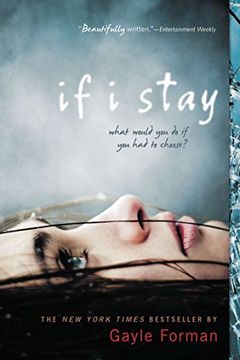 This moving novel follows 17-year-old Mia as she grapples with the tough choice of whether to pursue her passion for music, at the cost of leaving loved ones behind. Then tragedy strikes, leaving Mia with only one choice that truly matters. Ultimately, If I Stay highlights the power of love and family, and the difficult decisions we all must face.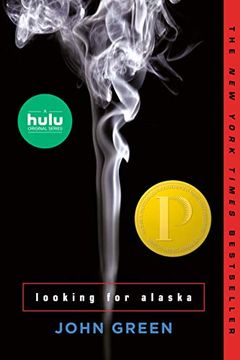 At Culver Creek Boarding School, Miles finds himself bored with his safe life at home and seeks the Great Perhaps. He meets Alaska, a fascinating, self-destructive girl who pulls him into her world and steals his heart. But nothing is ever the same after a life-altering event occurs.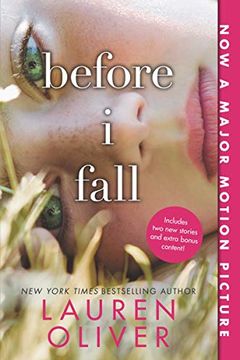 Experience a Groundhog Day-like story of life, death and the power of choices with this young adult novel. Follow Samantha Kingston, a popular high school senior, as she relives the last day of her life seven times. When she discovers she has the ability to change even the smallest things, she realizes the true impact of her actions. Before I Fall is a critically acclaimed book that has been recognized as a Best Book of the Year by Amazon.com, Barnes & Noble, and more. Don't miss out on the major motion picture adaptation starring Zoey Deutch.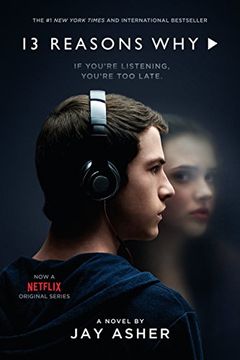 A high school student receives a mysterious package containing cassette tapes recorded by his classmate and crush, who recently committed suicide. In them, she reveals 13 reasons why she decided to end her life, including Clay Jensen. As he listens to the tapes, he becomes a firsthand witness to her pain and discovers secrets that will change his life forever.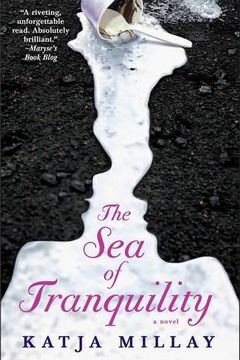 In a world without magic or miracles, former piano prodigy Nastya Kashnikov is trying to survive high school without anyone uncovering her painful past. Meanwhile, Josh Bennett is haunted by a life filled with loss and death. When Nastya pushes her way into Josh's life, he begins to unravel the enigma she presents. The Sea of Tranquility is a raw and intense tale of two broken individuals finding hope and healing in each other.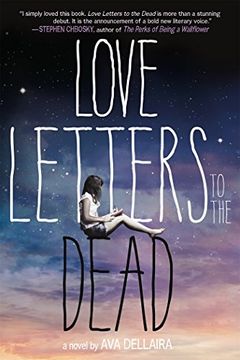 This emotionally gripping debut follows Laurel's English class assignment to write letters to deceased celebrities. But, as Laurel pours her heart out to Janis Joplin, Heath Ledger, and even her own sister, May, she begins to confront the truth about her own past and family. With stunning honesty and raw emotion, Love Letters to the Dead is a moving exploration of grief, love, and self-discovery.
"Me and Earl and the Dying Girl" follows high school outcast Greg and his friendship with Earl, as they spend their time making their own bizarre film versions of cult classics. When forced by his mother to reconnect with childhood friend Rachel, who has been diagnosed with leukemia, Greg and Earl decide to make a film for her. But when it becomes the Worst Film Ever Made, it becomes a turning point for all three of them. A poignant coming-of-age story that will make you laugh and cry.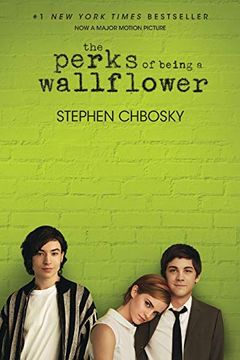 Experience the highs and lows of high school in this coming-of-age tale. Follow the journey of a teenager as he navigates first dates, family drama, new friends, and the thrills and dangers of sex and drugs. Along the way, discover the power of friendship and the resilience of the human spirit in the face of adversity. Don't miss out on this poignant and wild ride of growing up.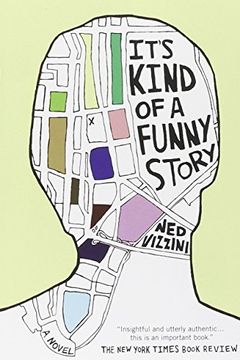 This book follows the journey of a determined New York City teenager who, after the pressure of succeeding becomes too much, finds himself in a mental hospital. There, he meets an array of interesting characters and is finally able to address the sources of his anxiety. Written by a former psychiatric hospital patient, this is a touching and unexpected tale about the road to happiness.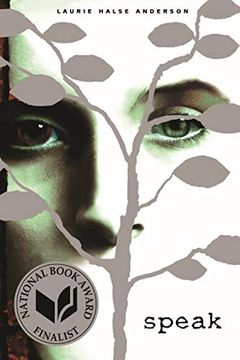 High school is tough enough without becoming an outcast for doing the right thing. Melinda's high school experience takes a dark turn when she's raped at a party, leaving her isolated and unable to speak out. Only her art class provides any solace, and it's through her work on a project that she begins to heal. But when she has another violent encounter with her rapist, Melinda fights back and finally achieves vindication. In this powerful novel, Laurie Halse Anderson tackles the hypocrisy of high school and the importance of speaking up for oneself. A finalist for the National Book Award, Speak is a poignant and unforgettable story.
Code Name Verity by Elizabeth Wein
Wintergirls by Laurie Halse Anderson
What Happened to Goodbye by Sarah Dessen
Every Day by David Levithan
Skippy Dies by Paul Murray
Paper Towns by John Green
Zac and Mia by A. J. Betts
An Abundance of Katherines by John Green
Why We Broke Up by Daniel Handler