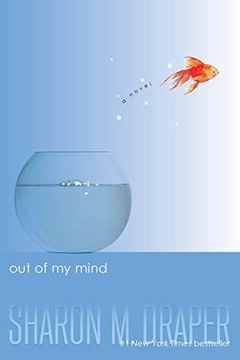 A brilliant mind trapped in a body that won't cooperate. Melody, with cerebral palsy, cannot walk or talk, but has a photographic memory. Her classmates label her as mentally challenged, but Melody refuses to be defined by her disability. Follow her story as she proves them all wrong in a breakthrough novel that will change your view on disabilities forever.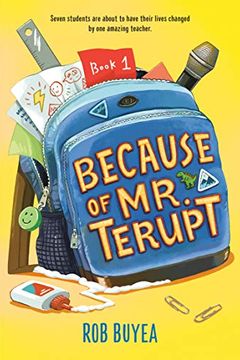 A heartwarming novel featuring seven students and their unique stories as they navigate fifth grade together. With a new and energetic teacher named Mr. Terupt, these students experience everything from bullying to fitting in, all the while learning important life lessons that will stay with them forever. When a winter accident changes everything, their teacher's impact on their lives is truly revealed.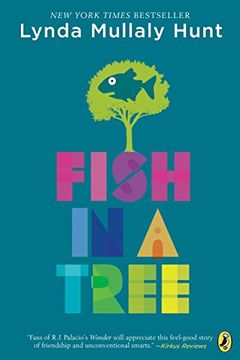 A young girl hides her inability to read by creating clever disruptions in every new school. But her new teacher sees the creative kid underneath the troublemaker, and helps her realize that dyslexia is nothing to be ashamed of. With newfound confidence, Ally discovers there's a lot more to her - and everyone else - than just a label.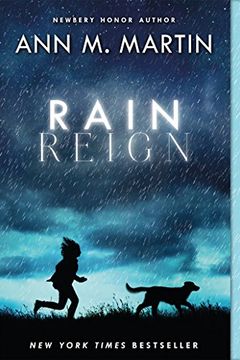 This powerful book follows Rose Howard, a young girl who is obsessed with homonyms and struggles to connect with others due to her Asperger's diagnosis. When her beloved dog Rain goes missing during a storm, she must step out of her comfort zone to find him. Written from Rose's perspective, readers will be swept up in her journey to navigate a world that doesn't always understand her. This New York Times Bestseller is a touching tale of love, loss, and resilience that is sure to leave an impact.
After a fall, Chase can't remember anything about his life. He has to relearn everything, including his own name. Upon returning to school, he discovers that different kids have very different reactions to his return, and he must figure out who he was and who he wants to be. Restart is an emotional yet entertaining story about starting anew, written by the #1 bestselling author of Swindle and Slacker.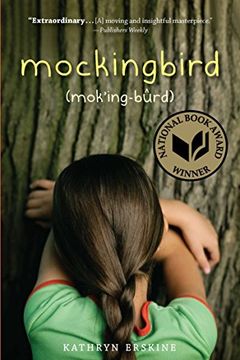 This award-winning novel follows Caitlin, a young girl with Asperger's who only sees the world in black and white. After losing her older brother in a school shooting, Caitlin searches for closure and discovers that life isn't so simple. This emotional and insightful book offers a powerful character study and touches on themes of grief and healing.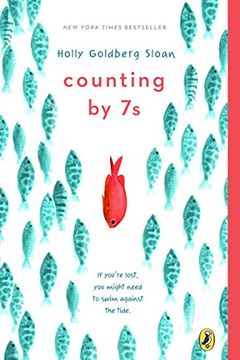 A twelve-year-old genius obsessed with nature and medical diagnoses finds comfort in counting by 7s. When her parents tragically die in a car crash, Willow is left alone in a confusing world. Follow her journey as she navigates grief and finds a new surrogate family in this heartwarming and endearing tale.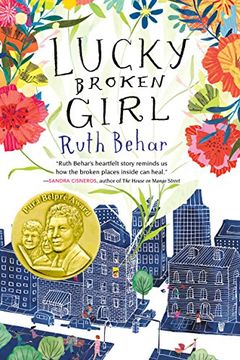 A young Cuban-Jewish immigrant girl's American dream is derailed after a horrific car accident leaves her in a body cast and confined to her bed for a long recovery, in this poignant coming-of-age tale set in 1960s New York City. Through Ruthie's eyes, readers gain insight into the fragile nature of life and the power of community and the arts to heal even the worst of times.
A remarkable memoir about a boy who was born with a facial tumor the size of a tennis ball, twisted legs, and a new nose made from one of his toes. The memoir recounts his journey through bullying and adversity to overcoming societal expectations and thriving with disabilities. This inspiring and poignant story about resilience, courage and hope is perfect for fans of Wonder. Includes exclusive paperback content: introduction, photographs, and Q&A from the author.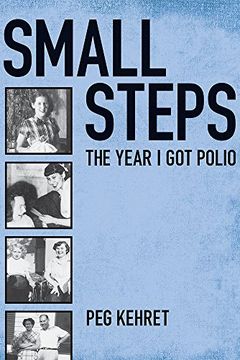 A touching story of survival and perseverance, this book recounts the author's experience spent months in a hospital at twelve years old, battling a severe case of polio and ultimately learning to walk again. A remarkable tale of courage and hope.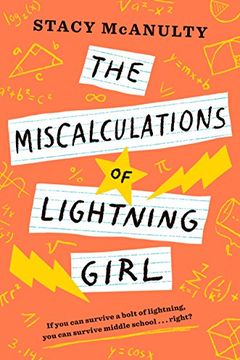 A lightning strike gave her math superpowers, but that won't solve the problems of middle school. This smart and funny novel follows Lucy Callahan as she navigates her first year of regular school, facing challenges and making new friends. Perfect for fans of books like Counting by Sevens and Rain Reign, this book celebrates friendship and encourages readers to embrace what makes them unique.
The Running Dream by Wendelin van Draanen
The One and Only Ivan by Katherine Applegate
Love, Aubrey by Suzanne Lafleur
A Mango-Shaped Space by Wendy Mass
Full Cicada Moon by Marilyn Hilton
Blended by Sharon M. Draper
Merci Suárez Changes Gears by Meg Medina
The Hundred Dresses by Eleanor Estes
The Thing About Jellyfish by Ali Benjamin
The Thing About Georgie by Lisa Graff
Hound Dog True by Linda Urban
Save Me a Seat by Sarah Weeks
When Friendship Followed Me Home by Paul Griffin
Forever, or a Long, Long Time by Caela Carter
Confessions of an Imaginary Friend by Michelle Cuevas
A Boy Called Bat by Elana K. Arnold
Absolutely Almost by Lisa Graff
Freak the Mighty by Rodman Philbrick
You Don't Know Everything, Jilly P! by Alex Gino
Karma Khullar's Mustache by Kristi Wientge
Sticks & Stones by . Anonymous
Sticks & Stones by Abby Cooper
Hello, Universe by Erin Entrada Kelly
Forget Me Not by Ellie Terry
The Best Man by Richard Peck
The Junction of Sunshine and Lucky by Holly Schindler
The Strange Case of Origami Yoda by Tom Angleberger
The Sky at Our Feet by Nadia Hashimi
Summerlost by Ally Condie
My Life in Dioramas by Tara Altebrando
Al Capone Does My Shirts by Gennifer Choldenko
I, Emma Freke by Elizabeth Atkinson
Short by Holly Goldberg Sloan
Stargirl by Jerry Spinelli
The Girl Who Fell from the Sky by Heidi W. Durrow
The Lotterys Plus One by Emma Donoghue