Todd Nesloney
Recommended Books
Todd Nesloney is the Director of Culture and Strategic Leadership for the Texas Elementary Principals and Supervisors Association (TEPSA). He was previously a Principal/Lead Learner at a PreK-5 school in Texas. He is an award winning author for his work in co-authoring Kids Deserve It! and Sparks in the Dark.
Sort by
Latest Recommendations First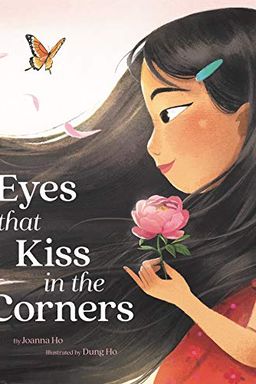 Eyes That Kiss in the Corners is a heartwarming children's book about a young Asian girl who discovers her unique beauty through her family's eyes. With big, round, and glowing eyes that tell stories of the past and hope for the future, she learns to embrace her heritage and find empowerment within herself.
I LOVE this book!! @JoannaHoWrites is the best!! #KidsDeserveIt     
–
source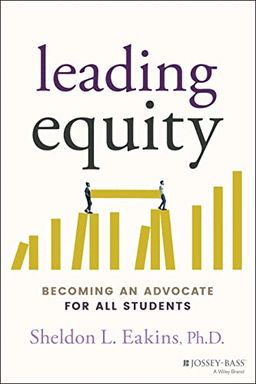 Transform your classroom or school into a more equitable place with Leading Equity. Discover ten actionable steps to address common equity deficiencies in education, including reconsidering your language choices, using social justice as the basis for advocacy, and promoting a decolonial atmosphere. Ideal for educators at all stages of their careers, this book offers the skills, resources, and concepts you need to offer an equitable environment to all of your students.
I so love this book from @sheldoneakins !! IMO #LeadingEquity : Becoming An Advocate for All Students, should be on every educators' must read list: #equity #kidsdeserveit     
–
source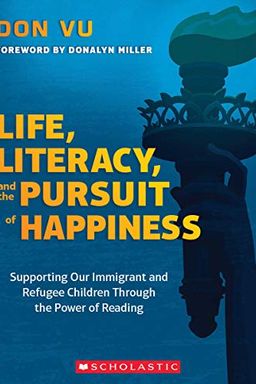 This powerful book is a call to action for creating a culture of literacy in schools that supports all students, especially immigrant and refugee children, in their pursuit of the American Dream. Award-winning principal and literacy advocate Don Vu outlines six conditions for a school's culture of literacy and shares practical strategies, personal stories, and inspiration to create an environment where reading is celebrated and all students can thrive. With endorsements from prominent educators, this book is a must-read for anyone committed to making education the great equalizer.
This book by @drdonvu is SOOOOO good!!     
–
source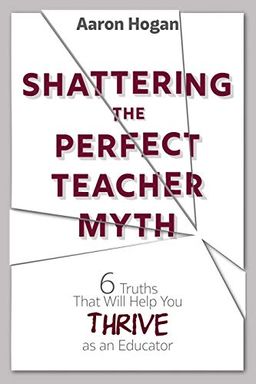 "Shattering the Perfect Teacher Myth" is a book that aims to equip educators with strategies to thrive rather than just survive the school year. Author and educator Aaron Hogan rejects the idyllic myth of the perfect teacher and offers practical tips on shifting out of survival mode, increasing student engagement and community, and creating a powerful support system. This book empowers teachers to succeed and renovate their everyday conversations to create meaningful relationships with their students. If you're ready to thrive, this book is a must-read.
@aaron_hogan @burgessdave @burgess_shelley @Mann4Edu @TaraMartinEDU @J_Stew314 @tishrich @Isham_Literacy @SteinbrinkLaura @Joshua__Stamper @lauriesmcintosh @bethhill2829 Love this book!!!!     
–
source
A young woman, Julia, struggles to come to terms with the death of her seemingly perfect sister Olga, and the pressure to live up to her family's expectations as a Mexican daughter. With the help of her friends and boyfriend, Julia sets out to uncover the truth behind her sister's facade and find her own path.
So stinking excited about this. I LOVE this book!!     
–
source
A moving and inspiring debut novel about a girl named Rachel, who learns to cope with scoliosis - a disease that affects 10% of teenagers. Rachel is excited for the upcoming school year, but after a doctor's visit, she is told she needs to wear a back brace for 23 hours a day. The brace changes how she moves, how she dresses, and even how her crush sees her. Written by an author who also wore a brace, this heartfelt story is about learning to manage life's many challenges.
LOVE this book! #SparksinTheDark     
–
source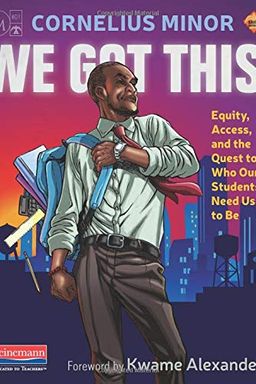 We Got This.
Equity, Access, and the Quest to Be Who Our Students Need Us to Be
"We Got This" by Cornelius Minor is a powerful book that encourages teachers to listen to their students and create a more equitable learning environment. Minor realizes that his lessons were not always linked to his students' reality and challenges the teacher as hero trope. This book provides strategies for revising lessons and advocating for access and equity. It is a manual for brilliant, messy work that encourages everyone to get a shot. "We Got This" is a must-read for all educators striving to create a more just and equal world.
@AGFaubs @MisterMinor @katyisd LOVE This book!!!     
–
source
A spunky girl born without arms and a boy with Tourette syndrome navigate the challenges of middle school, disability, and friendship while solving a mystery in a western theme park. Aven's humorous and inspiring attitude is sure to linger in readers' minds even after the last page is turned.
Still one of my top 10 all-time favorite books (& the sequel is just as good). A powerful story about family, friendship, & how our differences are what empower us. Fan of Wonder? You'll love this. Get yours here: #SparksInTheDark #kidlit #afflink     
–
source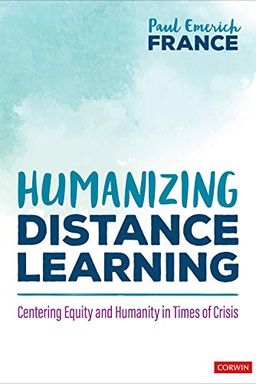 "Humanizing Distance Learning" challenges the traditional approach to teaching and encourages educators to embrace the unique opportunity presented by distance learning to promote independent, liberated learning. The book offers practical tips for building independence, collaboration, and a sense of identity in students, while minimizing dependence on technology. It urges educators to prioritize humanity and equity in their teaching, reimagining the purpose of education for a deeper sense of collective humanity. This visionary and practical book is a must-read for teachers seeking to build a culture of thinking and understanding in their classrooms, no matter the distance.
Some PD books you read and can't seem to put it down cause it's filled with that much goodness. #HumanizingDistanceLearning by @paul_emerich is THAT good!! Get your here: #KidsDeserveIt #tlap #leadlap #afflink     
–
source
Immerse yourself in the daily exploration of hope, grace, and faith with Tanner Olson's collection of poetry and prose, I'm All Over the Place. This unique book offers simple, insightful words that help make sense of the soul living in a world that is both heavy and hopeful. Tanner's mission is to remind readers to ponder the Truth as they navigate life in authentic and deep ways. Through Written to Speak, his spoken word and writing project, Tanner's poetry has reached people worldwide, connecting them with reminders of the Love that is waiting to be shared and the Hope worth announcing. As you read this anthology, challenge yourself to seek out beauty in the world and emerge with a renewed spirit as you continue your journey today.
@HeatherHornor Yesss!!! Love @writtentospeak book!!     
–
source
I Want to Be a Lot by Ashley Savage
Endling #2 by Katherine Applegate
Science With Scarlett by Gary Abud Jr
When Grandma Gives You a Lemon Tree by Jamie L. B. Deenihan
Two Can Keep a Secret by Karen M. McManus
Being the Change by Sara K. Ahmed
The Limitless School by Abe Hege
Write to Me by Cynthia Grady
And That's Why She's My Mama by Tiarra Nazario
Ban This Book by Alan Gratz
Most People by Michael Leannah
Lucky Broken Girl by Ruth Behar
Douglas, You Need Glasses! by Ged Adamson
Ribbit! by Rodrigo Folgueira