Todd Nesloney
Recommended Books
Todd Nesloney is the Director of Culture and Strategic Leadership for the Texas Elementary Principals and Supervisors Association (TEPSA). He was previously a Principal/Lead Learner at a PreK-5 school in Texas. He is an award winning author for his work in co-authoring Kids Deserve It! and Sparks in the Dark.
Sort by
Latest Recommendations First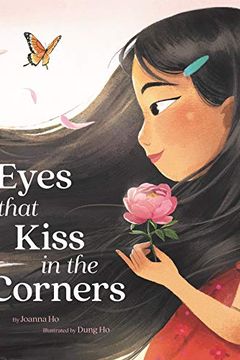 A young Asian girl notices that her eyes look different from her peers'. They have big, round eyes and long lashes. She realizes that her eyes are like her mother's, her grandmother's, and her little sister's. They have eyes that kiss in the corners and glow like warm tea, crinkle into crescent moons, and are filled with stories of the past and hop...
I LOVE this book!! @JoannaHoWrites is the best!! #KidsDeserveIt     
–
source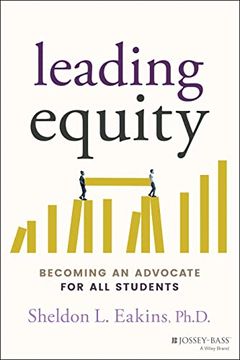 Transform your school and your classroom with these best practices in equity That the typical modern classroom lacks equity will come as no surprise to many educators. But few resources explain how to remedy that situation in the here and now.Leading Equity delivers an eye-opening and actionable discussion of how to transform a classroom or school ...
I so love this book from @sheldoneakins !! IMO #LeadingEquity : Becoming An Advocate for All Students, should be on every educators' must read list: #equity #kidsdeserveit     
–
source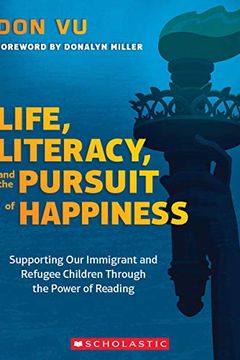 A call to action for building a culture of literacy for all students in their pursuit of the American Dream. Award-winning principal and literacy advocate Don Vu examines six conditions of a school's culture of literacy (Commitment, Collection, Clock, Conversation, Connection, and Celebration), showing how to create an environment where all student...
This book by @drdonvu is SOOOOO good!!     
–
source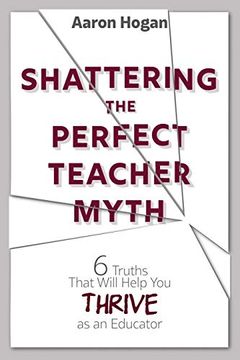 @aaron_hogan @burgessdave @burgess_shelley @Mann4Edu @TaraMartinEDU @J_Stew314 @tishrich @Isham_Literacy @SteinbrinkLaura @Joshua__Stamper @lauriesmcintosh @bethhill2829 Love this book!!!!     
–
source
So stinking excited about this. I LOVE this book!!     
–
source
LOVE this book! #SparksinTheDark     
–
source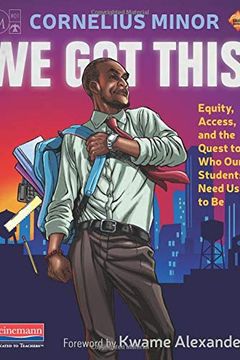 We Got This.
Equity, Access, and the Quest to Be Who Our Students Need Us to Be
@AGFaubs @MisterMinor @katyisd LOVE This book!!!     
–
source
Still one of my top 10 all-time favorite books (& the sequel is just as good). A powerful story about family, friendship, & how our differences are what empower us. Fan of Wonder? You'll love this. Get yours here: #SparksInTheDark #kidlit #afflink     
–
source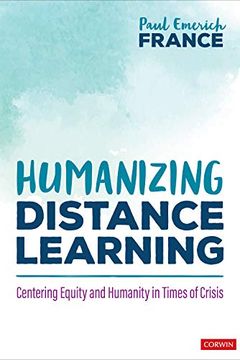 "In some ways, shouldn't we always be teaching from a distance?"Paul France asks this not as pitch for distance learning. But because part of the reason distance learning has been so challenging, Paul asserts, is that we're replicating long-standing practices that promote dependent learning in our students. Why not use this unique moment of time to...
Some PD books you read and can't seem to put it down cause it's filled with that much goodness. #HumanizingDistanceLearning by @paul_emerich is THAT good!! Get your here: #KidsDeserveIt #tlap #leadlap #afflink     
–
source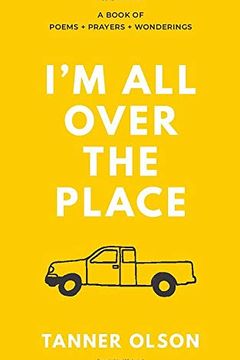 Tanner Olson's I'm All Over the Place is a collection of poetry and prose about the daily learning of hope, grace, and faith. Tanner's style of writing is simple and insightful, as his words attempt to make sense of the soul which lives in both a heavy and hopeful world. This unique book reminds you to ponder the Truth as you think, pray and wonder...
@HeatherHornor Yesss!!! Love @writtentospeak book!!     
–
source
A Boy Like You by Frank Murphy
I Want to Be a Lot by Ashley Savage
Science With Scarlett by Gary Abud Jr
When Grandma Gives You a Lemon Tree by Jamie L. B. Deenihan
Two Can Keep a Secret by Karen M. McManus
Ban This Book by Alan Gratz
Being the Change by Sara K. Ahmed
And That's Why She's My Mama by Tiarra Nazario
The Limitless School by Abe Hege
Write to Me by Cynthia Grady
Most People by Michael Leannah
Lucky Broken Girl by Ruth Behar
Douglas, You Need Glasses! by Ged Adamson
Ribbit! by Rodrigo Folgueira