Sort by
Latest Recommendations First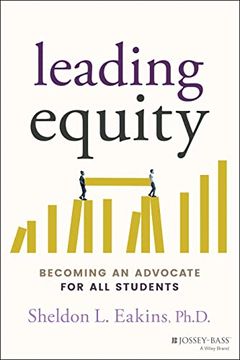 Transform your classroom or school into a more equitable place with Leading Equity. Discover ten actionable steps to address common equity deficiencies in education, including reconsidering your language choices, using social justice as the basis for advocacy, and promoting a decolonial atmosphere. Ideal for educators at all stages of their careers, this book offers the skills, resources, and concepts you need to offer an equitable environment to all of your students.
@cescaarturi @sheldoneakins That looks like such a wonderful book.     
–
source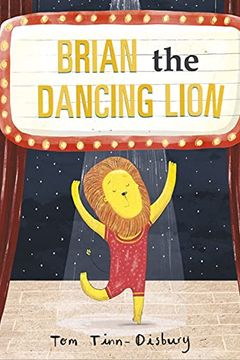 A brave and fierce lion who loves dancing sets out to prove everyone wrong in this musical picture book by Tom Tinn-Disbury. Brian the Dancing Lion shows that it's important to believe in yourself, trust your friends, and dance at every opportunity, while tearing apart gender and animal stereotypes. Get ready for a heartwarming story of self-discovery and acceptance.
Brian the Dancing Lion, @CapstonePub ⭐️NEW⭐️ picture book by Tom Tinn-Disbury is one I can't wait to share with all of our readers. 🎉 It's a wonderful story of believing in yourself, trusting your friends and dancing at every opportunity. 🦁 #tlchat #futurereadylibs #kidlit     
–
source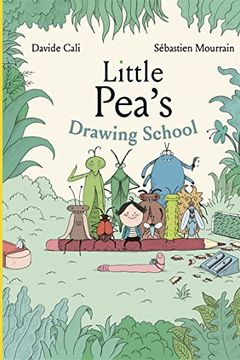 Open up a world of creativity with Little Pea's Drawing School! Follow Little Pea as he teaches his first art class, learning important lessons about art alongside his students. Discover the joy of improving your drawing skills and techniques, and learn that true artistic talent is often hidden beneath the surface.
Oh, I love this ⭐️NEW⭐️ picture book so much!!! Little Pea's Drawing School by Davide Cali and illustrated by Sebastien Mourrain, would be the perfect one to share in the art room at the beginning of the year. I ❤️how it celebrates the uniqueness & creativity of everyone. 🖼     
–
source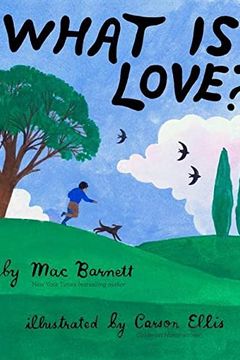 Discover the nature of love with a young boy in this beautiful fable from award-winning picture book creators. As he travels and asks others for their definitions of love, he discovers that it's much closer to home than he thought. With stunning illustrations and a unique perspective from a child's point of view, this book is sure to be cherished by kids and adults alike. Perfect for fans of modern classic children's tales, this great read-aloud story is a top pick for parents, grandparents, educators, and librarians alike.
What a special new #bookdelivery from @ChronicleKids 📚 I love this wonderful #picturebook by @macbarnett and illustrated by @carsonellis which will spark so many conversations about What Is Love? ❤️ #tlchat #futurereadylibs #book #read     
–
source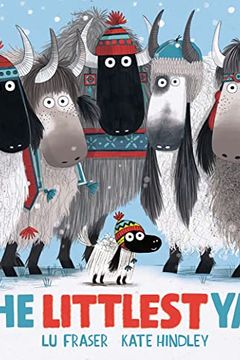 This joyous, rhyming caper reminds us to celebrate our unique talents. Follow Gertie, the littlest yak of her herd, as she navigates feeling stuck in her smallness and wanting to grow up. But when it turns out that there are some things that only Gertie can do, she may come to see that she's perfect just the way she is. A heartwarming and reassuring story from debut author, Lu Fraser, and beloved illustrator, Kate Hindley. Perfect for fans of Simon Philip and Pip Jones.
This ⭐️NEW⭐️ #picturebook from @PeachtreePub is adorable and so much fun! The Littlest Yak is the debut book from author @_lufraser so wonderfully illustrated by @hindleyillos 🎉 I love the heartwarming & reassuring story about learning to be happy just the way you are.     
–
source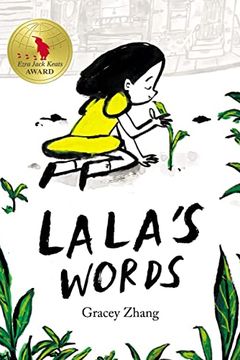 Discover the enchanting power of kind words with this timeless picture book. Follow Lala as she tends to a patch of weeds with water and whispers of kindness. Author-illustrator Gracey Zhang celebrates compassion and individuality in this evergreen story that reminds us of the magic of being loved for who we are.
This beautiful first picture book from @graceyyz will help readers see how kind words and nurture can shape the world. ❤️ I love this... "Let us always carry a watering can of kind words, so that we can nurture a thicket of weeds and wonder."🪴 #tlchat #picturebook     
–
source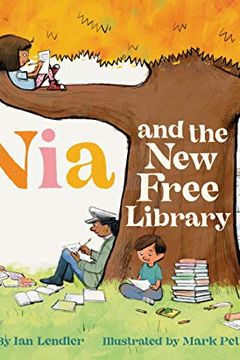 Discover the heartwarming tale of a young girl who inspires a whole town to come together in the name of books. When a tornado destroys their beloved library, the community is torn on what to do with the empty space. Some want a skyscraper or parking lot, but Nia dreams of a new library. Can one person make a difference? This charming book explores the power of community and what it can accomplish. With humor and heart, Nia and the New Free Library is a triumphant ode to the magic of sharing stories. Perfect for children aged 5 to 8 years old and a great gift for parents, grandparents, librarians, teachers, and educators alike.
This picture book from @ChronicleKids is a must for every library and reader. 📚 I ❤️the new twist on a classic folktale sharing the power of community, love of books and libraries, and how "the biggest things can start with almost nothing at all." #picturebook #library     
–
source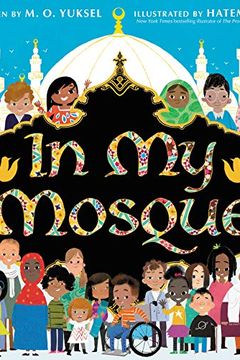 "Dive into the world of mosques and discover the beautiful rituals and traditions they hold in this lyrical and stunning picture book. From grandmothers reading the Qur'an to making new friends and helping others, enjoy the warmth and love found in these centers of community and friendship. M. O. Yuksel's writing is complemented perfectly by New York Times bestselling illustrator Hatem Aly's gorgeous artwork. A great conversation starter for home and classroom, this book is perfect for fans of All Are Welcome and The Proudest Blue. Backmatter includes an author's note, glossary, and information on historical and significant mosques worldwide."
What a beautiful picture book written by @mo_yuksel and illustrated by @metahatem 🕌 Our readers will love celebrating the joys and traditions of mosques around the world with this special book from @HarperCollinsCh ❤️ #tlchat #futurereadylibs #librarylife #kidlit     
–
source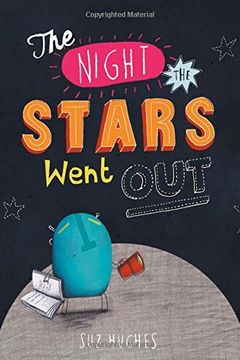 Explore the galaxy with an adorable little alien in this engaging picture book. When disaster strikes and the stars go out, Alien must face the biggest challenge of his life. Join his journey of problem-solving and friendship while discovering the wonders of the universe. A treat for readers of all ages.
Our Youngest Learners Became "Star Shiners" As They Learned About Circuits, Electricity and Friendship In This Literacy STEM Activity 💡🌟❤️ We loved using @CapstonePub book, The Night The Stars Went Out. #tlchat #iowatl #STEM #STEAM #futurereadylibs     
–
source
A picture book that tackles the timely issue of social media obsession in young children. In "Selfie," debut author/illustrator Sandy Horsley tells the story of Sylvie the Squirrel who is addicted to taking selfies. However, when her friends save her from a scary situation, Sylvie realizes there's more to life than taking pictures. This engaging and fun read reminds us that nothing beats living in the moment and being a good friend.
This new @CapstonePub picture book by @sandyhorsley13 is perfect for talking to our younger kids about using social media. 📱⭐️ I love this story about Sylvie, who loves to take #selfies but learns its more important to be a good friend and to live in the moment having fun. ❤️     
–
source
Everybody's Tree by Barbara Joosse
Your Name Is a Song by Jamilah Thompkins-Bigelow
When Stars Are Scattered by Victoria Jamieson
The Magical Yet by Angela Diterlizzi
I Wonder by Kari Anne Holt
The Thing About Bees by Shabazz Larkin
Butterflies on the First Day of School by Annie Silvestro
The Crayon Man by Natascha Biebow
A Ticket Around the World by Natalia Diaz
Earmuffs for Everyone! by Meghan McCarthy
The One and Only Ivan by Katherine Applegate
The Wondrous Whirligig by Andrew Glass