Best Anatomy Books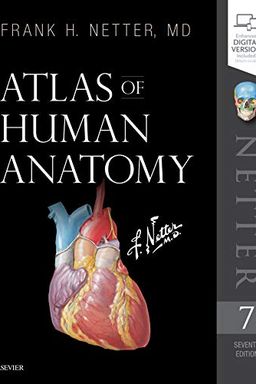 This acclaimed anatomy atlas provides beautifully detailed views of the human body from a clinical perspective. Created by physician-artists, it features the renowned work of Dr. Frank Netter and nearly 100 paintings by Dr. Carlos A. G. Machado. With over 50 radiologic images included, this 7th edition is an indispensable resource for medical professionals and students alike.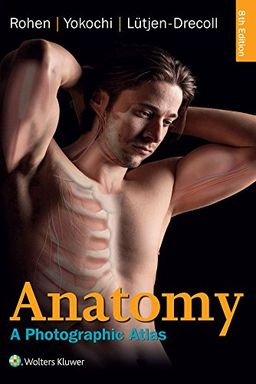 Discover the human body like never before with this comprehensive Color Atlas of Anatomy, featuring full-color photographs of real cadaver dissections and accompanying schematic drawings and diagnostic images. Organized by region, each chapter presents topographical anatomical structures in a systemic manner to prepare readers for dissection lab and practical exams. With over 1,200 images and clinical cases to enhance understanding, this text offers an authentic reproduction of colors, structures, and spatial dimensions as seen in the dissection lab and on the operating table.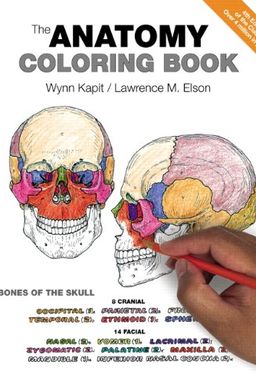 This popular coloring book has been the go-to resource for over 35 years for anyone interested in learning about human anatomy. With easy-to-color hand-drawn figures and a color-key system linking anatomical terminology with detailed illustrations, this book offers an engaging and interactive way to study anatomy. The fourth edition has enlarged art, clearer text descriptions, and bold headings to make learning even easier. Covering topics from the integumentary and skeletal systems to the endocrine and reproductive systems, this book is perfect for anyone seeking a basic knowledge of anatomy.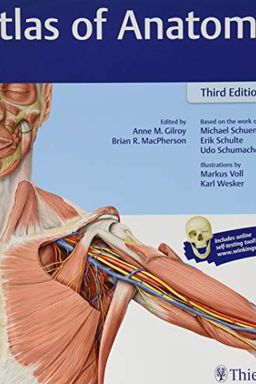 This anatomy atlas is a must-have for medical students and professionals seeking accurate, high-quality, and detailed illustrations of human anatomy. With over 1,900 illustrations, new radiologic images, and a focus on the brain and nervous system, this third edition offers unparalleled content. Plus, with tables and muscle fact spreads, learning and retaining information has never been easier. Access to online resources for review and exam preparation is also included. Students rave about the clarity and realism of the illustrations and the helpful clinical correlations.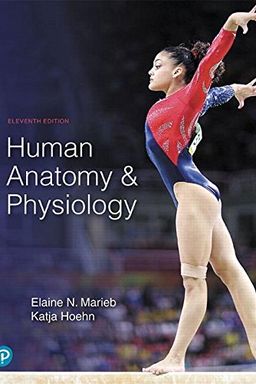 Discover the ultimate guide to human anatomy and physiology! This book by bestselling authors Elaine Marieb and Katja Hoehn equips learners of all levels with the 21st-century skills needed to succeed in the field and beyond. With easy-to-follow figures, unique clinical insights, and engaging writing style, this 11th edition takes learners on a journey from mastering the basics to practicing critical-thinking skills required for nursing and allied health programs. With updated Career Connection Videos, Homeostatic Imbalance discussions, and NCLEX-Style questions, this book is a must-have for anyone seeking to excel in the field of health care. Plus, with Mastering A&P's digital tools, it's easier than ever to personalize learning and improve results for each student.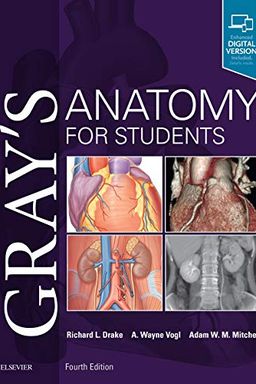 "Gray's Anatomy for Students" is the essential guide to human anatomy for medical students. This 4th edition is easy to read, expertly illustrated, and clinically relevant. With an easy-access format and additional multimedia tools, students can master the core information they need to know. The book features over 1,000 original illustrations to enhance learning, and is authored by a team of experts with extensive teaching and clinical experience.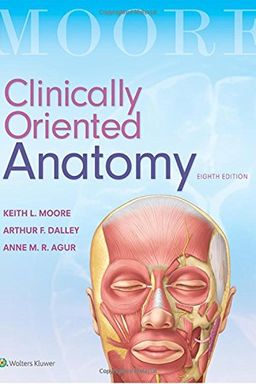 This trusted anatomy textbook is renowned for comprehensive coverage and guides students from initial anatomy courses to clinical training. The eighth edition reflects significant new information, maintains scientific and clinical accuracy, and includes updated medical imaging and illustrations. "Clinical Blue Boxes" explore practical applications, while "Bottom Line" boxes summarize information for ongoing review. A more realistic approach to the musculoskeletal system emphasizes gait and grip. Clinical animations, case studies, and interactive questions online facilitate review and self-testing.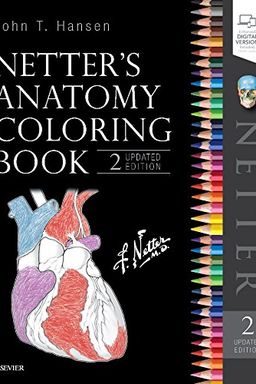 This engaging anatomy coloring book allows you to master anatomy with ease and have fun while doing so. Trace arteries, veins, and nerves, reinforce your understanding of muscle origins and insertions, and gain a better understanding of the integration of organs in body systems. This book is a perfect companion to Netter's Atlas of Human Anatomy, helping to reinforce visual recognition and provide context. Quizzing yourself with review questions and following tips for coloring key structures can facilitate the learning process. Clinical notes offer real-life examples of the role of anatomy in medicine. Let the art of Netter guide you on your anatomy journey!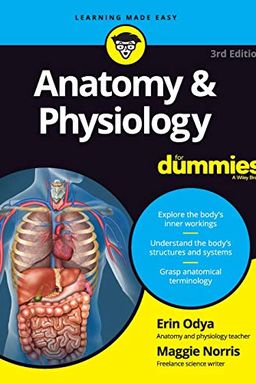 Explore the wonders of the human body like never before! Anatomy & Physiology For Dummies combines easy-to-understand language with stunning illustrations to help you understand the extensive complexity of the human body. Perfect for students, healthcare professionals, and anyone who is curious about how our bodies work, this book is your guide to learning everything from anatomical terminology to how our systems function in sickness and health. Don't miss out on this fun and informative journey!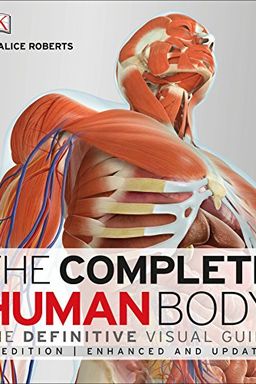 Explore the human body like never before with The Complete Human Body, 2nd Edition. This comprehensive guide provides an in-depth look at the human body, from its development to its functions and disorders. Updated and expanded with more information than before, this reference covers everything from muscle structure to motor pathways in the brain. Featuring computer-generated illustrations and the latest medical imaging technology, The Complete Human Body, 2nd Edition is the ultimate guide to what makes us who we are. Written by best-selling author and physical anthropologist Dr. Alice Roberts, this book is a must-have for anyone interested in the human body.
Anatomy for the Artist by Sarah Simblet
Constructive Anatomy by George B. Bridgman
Grant's Dissector by Alan J. Detton
Anatomy - An Essential Textbook by Anne M Gilroy
The Magic School Bus Inside the Human Body by Joanna Cole
Gray's Anatomy by Susan Standring Dsc
Anatomy for Sculptors Understanding the Human Figure by Uldis Zarins With Sandis Kondrats
Professor Astro Cat's Human Body Odyssey by Dominic Walliman
Atlas of Human Anatomy for the Artist by Stephen Rogers Peck
Ross & Wilson Anatomy and Physiology in Health and Illness by Anne Waugh Msc Certed Srn Rnt Fhea
Anatomy Coloring Book by Stephanie McCann
Classic Human Anatomy by Valerie L. Winslow
The Human Body Coloring Book by
Human Anatomy for Artists by Eliot Goldfinger
Color Atlas of Anatomy by Johannes W. Rohen
Human Anatomy for Artists by
Figure Drawing by Michael Hampton
Inside Your Outside by Tish Rabe
See Inside Your Body by Colin Katie, King Daynes
Bridgman's Complete Guide to Drawing from Life by George B. Bridgman
More Parts by Tedd Arnold
Figure Drawing for All It's Worth by Andrew Loomis
Morpho by Michel Lauricella
Dynamic Anatomy by Burne Hogarth
Human Anatomy Coloring Book by Margaret Matt
Let's Talk About Body Boundaries, Consent and Respect by Jayneen Sanders
My First Human Body Book by Patricia J. Wynne
Human Body by Martyn Page
Basic Human Anatomy by Roberto Osti
Shine-A-Light by Carron Brown
Skulls! by Blair Thornburgh
Anatomy Lessons from the Great Masters by Robert Beverly Hale
Anatomy & Physiology Workbook For Dummies with Online Practice by Erin Odya
Give Me Back My Bones! by Kim Norman
Anatomy Coloring Workbook, 4th Edition by The Princeton Review
Complete Guide to Life Drawing by Gottfried Bammes
Anatomy of Facial Expressions by Uldis Zarins
Start Exploring by Freddy Stark
Anatomy and Physiology Coloring Workbook by Elaine N. Marieb
Anatomy by Joseph Sheppard
The Busy Body Book by Lizzy Rockwell
Gross Anatomy by Kyung Won Chung
Mosby's Anatomy and Physiology Coloring Book by Mosby
Human Physiology by Stuart Fox
The Everything KIDS' Human Body Book by Sheri Amsel
Clinical Anatomy by Harold Ellis
I Hear a Pickle by Rachel Isadora