Best Boxing Books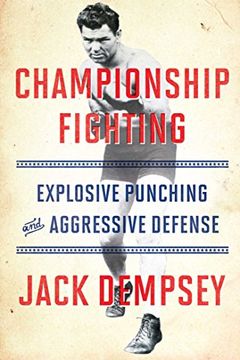 Learn the fighting techniques and strategies of Jack Dempsey, a World Champion and Hall of Fame Boxer, in Championship Fighting. This instructive book covers the theory, training, and application of powerful punching, aggressive defense, proper stance, feinting, and footwork with detailed illustrations. Suitable for both amateurs and professionals, Dempsey's methods will take your fighting game to the next level.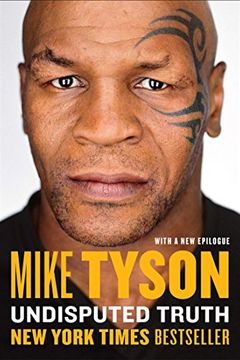 This autobiography tells the story of a man who defies expectations, stereotypes, and conventional wisdom. Mike Tyson recounts his life as a bullied boy in Brooklyn, who grew up to become the youngest heavyweight champion in boxing history. But his brilliance in the ring was often compromised by reckless behavior. After hitting rock bottom, he fought his way back to success as an actor and newfound happiness as a father and husband. Brutal, honest, and often hilarious, Undisputed Truth is the inspiring journey of an American original.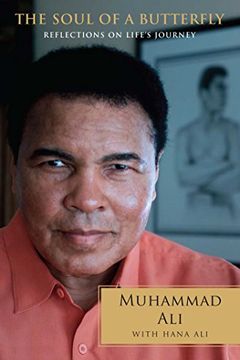 This spiritual memoir takes readers on a journey through the life of former boxing legend Muhammad Ali, exploring the values that have shaped and guided him, from childhood to the present. Ali shares his faith in God and the strength it gave him during his greatest challenge, as well as reflections on moral courage, respect for others, and life's true purpose. Written with his daughter Hana, The Soul of a Butterfly is a heartfelt and inspiring book that offers comfort for troubled times.
Explore the complex world of boxing through the eyes of artists, writers, filmmakers, and other creatives throughout history. Uncover the sport's connections to social and political issues like race, gender, and sexuality, as well as its interaction with mass media. From neoclassical sculptures to hip-hop lyrics, discover how boxing has influenced diverse figures like Charlie Chaplin, Philip Roth, and James Joyce. An in-depth and compelling investigation of a sport that has captured the attention of so many.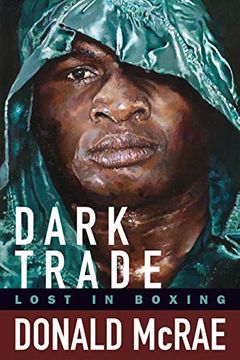 "Dark Trade" takes readers on an illuminating journey through the world of professional boxing. Author Donald McRae, known for his award-winning non-fiction books, captures the stories of legendary boxers like Tyson, Bruno, and Holyfield in striking detail. With wit and compassion, McRae delves into the human desire for fame and the societal issues of race and violence that fuel this brutal sport. This new edition includes a new chapter by the author and a stunning cover painting of James Toney by noted boxing artist Amanda Kelley.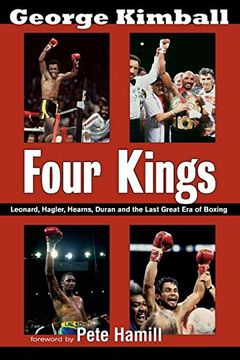 Four Kings
Leonard, Hagler, Hearns, Duran and the Last Great Era of Boxing
The boxing legends of the late 1970s and early 1980s - Sugar Ray Leonard, Marvelous Marvin Hagler, Thomas Hit Man Hearns, and Roberto Duran - all come together in this book. Join veteran sports journalist George Kimball on his journey through the high drama and raw emotion of championship bouts during a time when boxing captured the nation's attention. With interviews and behind-the-scenes access, Four Kings is a blow-by-blow account of four extraordinary adversaries and an unforgettable era in boxing history.
This autobiography from legendary boxing trainer Teddy Atlas covers his fascinating life, from his troubled adolescence to his time as a boxer and Golden Gloves champion to his work as a trainer of champions and contenders, including Mike Tyson and Michael Moorer. Along the way, he shares engaging accounts of his experiences training Twyla Tharp and Willem Dafoe, as well as his own foray into acting. But more than a story about boxing, it's a tale of personal and professional triumph over hardship, compassionate service, and tremendous personal integrity.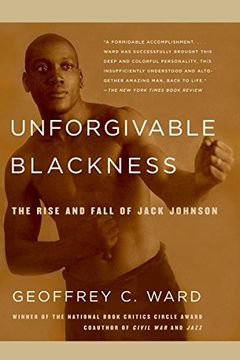 Discover the true story of the first black heavyweight champion in history through the pages of this prizewinning biography. "Unforgivable Blackness" by Geoffrey C. Ward chronicles the life and legacy of Jack Johnson, a complex and compelling figure who battled his way to the top of the boxing world and challenged the social norms of his time by taking orders from no one. He was a hero to many, but a threat to others, and his story sheds light on a fascinating time in American history. With over 50 photographs and access to new material, Ward's biography restores Johnson to his rightful place in the pantheon of American individualists.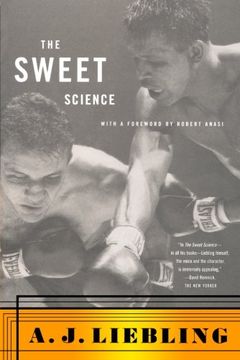 Get in the ring with A.J. Liebling's "The Sweet Science." This classic collection of New Yorker pieces transports readers to the heyday of boxing in America, chronicling the rise of greats like Sugar Ray Robinson and Rocky Marciano, as well as the unfortunate decline of Joe Louis. Liebling's vivid writing not only captures the fights themselves, but also the human stories behind them. Sports Illustrated even named it the best American sports book of all time.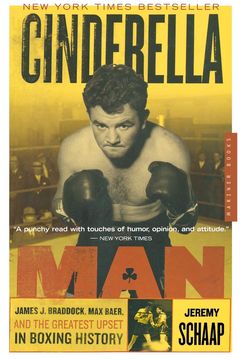 "Discover the inspiring true story of James J. Braddock, the 'Cinderella Man' of boxing, who went from a broken hand and a string of losses to a stunning upset as heavyweight champion during the Great Depression. Against all odds, Braddock's unlikely comeback resonated with the working class and made him the most beloved champion in boxing history. Through Jeremy Schaap's vivid storytelling, immerse yourself in the world of the sport's golden age and witness the power of determination in the face of adversity. A classic David and Goliath tale that transcends boxing."
Smokin' Joe by Joe Frazier, Phil Berger
The Art of the Sweet Science by Shahan Dudayev
The Last Great Fight by Joe Layden
Greatest Boxing Stories Ever Told by Jeff Silverman
Box Like the Pros by Joe Frazier
John L. Sullivan and His America by Michael T. Isenberg
Sweet Thunder by Wil Haygood
In the Ring with Bob Fitzsimmons by Adam J. Pollack
Rocky Marciano by Russell Sullivan
Jack Dempsey by Randy Roberts
Mental Combat by Phil Pierce