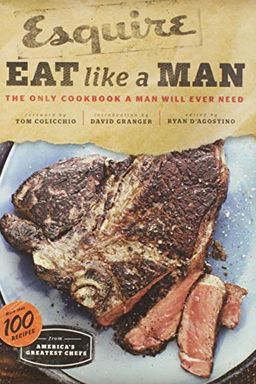 Eat Like a Man
The Only Cookbook a Man Will Ever Need (Cookbook for Men, Meat Eater Cookbooks, Grilling Cookbooks)
Discover a collection of mouth-watering recipes and food writing tailored for men who love to eat, cook, and read about great food. This unapologetically male-centric book features 75 perfect recipes, essays on the role of food in a man's life, and all the essential kitchen tips every man needs to know. From lazy Sunday brunches to game-day couch camping, these recipes are satisfying, sexy, and achievable – perfect for the modern man.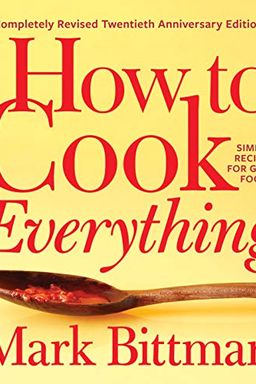 Discover the ultimate guide to simple home cooking with this updated and better-than-ever kitchen companion. Featuring hundreds of easy-to-follow recipes and variations, this classic cookbook by Mark Bittman has been revamped for today's cooks. From Slow-Simmered Beef Chili to Eggs Poached in Tomato Sauce, enjoy brand new features and old favorites reimagined with new methods or flavors. Designed for flexibility, indulge in innovative uses for homemade condiments, easy-to-make one-pot pastas, and visual guides to improvising soups and stir-fries. Plus, with updated information on ingredients and color photos throughout, this cookbook is an indispensable tool for all home chefs.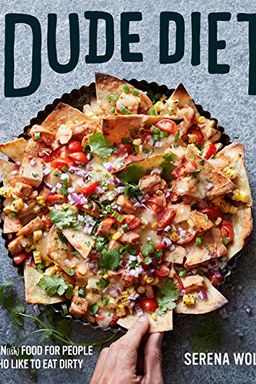 The Dude Diet
Clean(ish) Food for People Who Like to Eat Dirty (Dude Diet, 1)
The Dude Diet offers over 125 deceptively healthy recipes for men who are often misinformed about basic nutrition and don't enjoy eating "health food". In this book, chef Serena Wolf shares her labor of love with a collection of delicious recipes that prove that meals made with nutrient-dense whole foods can be as satisfying as take-out or pizza. With categories like Game Day Eats, On the Grill, Serious Salads, and Take Out Favorites, The Dude Diet will empower men to lead healthier lives without compromising on taste.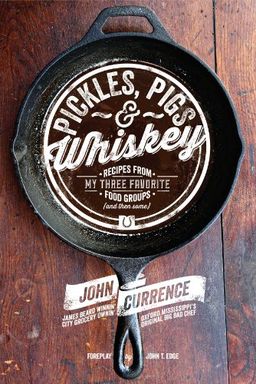 Discover rugged and fancy Southern cooking through 130 recipes, personal stories, music pairings, and stunning photography. James Beard Award-winner John Currence shares his unique style in his first cookbook, organized by 10 techniques such as Pickling/Canning and Baking/Spinning. Try recipes like Pickled Sweet Potatoes, Deep South "Ramen," and Kitchen Sink Cookie Ice Cream Sandwiches, with a song pairing for each dish. Over 100 documentary-style color photographs complete this stunning look at the South. Let Currence punch you in the mouth with flavor and show you why Southern food is the driving force in the American culinary movement today.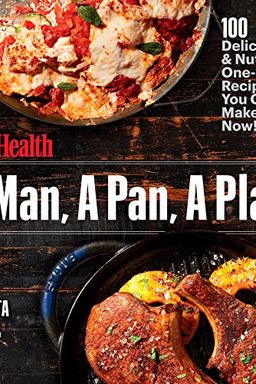 Get ready to rediscover the joy of cooking with A Man, A Pan, A Plan. This book features 100 simple recipes that require just one pan, making it easy for anyone to cook delicious and healthy meals at home. From breakfasts to desserts, the recipes are packed with flavors that will amaze you while helping you shrink your gut. Plus, the book offers practical advice on cooking tools and ingredients, so you can easily source what you need and avoid culinary distress. Say goodbye to fast food and frozen meals, and hello to comfort, satisfaction, and glory of cooking for yourself and your loved ones.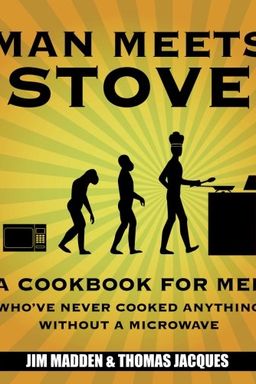 Man Meets Stove
A cookbook for men who've never cooked anything without a microwave.
"Man Meets Stove" is a quirky cookbook tailored to young men between the ages of 18 and 35 who want to impress their dates (and themselves) with homemade meals. This comedic guide is perfect for those who have never cooked anything beyond their trusty microwave. With step-by-step instructions, it covers everything from oils and spices to main courses and caffeinated baked goods. Each recipe is accompanied by its own song dedication, with a nod towards 80s pop and hair bands. Say goodbye to a diet of dried noodles and corn chips and hello to culinary prowess - and maybe even a girlfriend.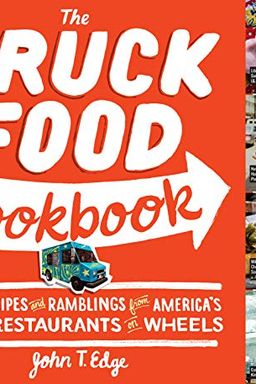 Discover bold, delicious, and over-the-top street food goodness to make at home with The Truck Food Cookbook. Featuring 150 recipes from America's best food trucks, this insider's cookbook delivers mouth-watering specialties like Tamarind-Glazed Fried Chicken Drummettes and Kalbi Beef Sliders, as well as a whole chapter on tacos. From Portland to Austin, enjoy the lively street food aesthetic captured in hundreds of full-color photographs. Don't miss out on the hottest trend in American food with The Truck Food Cookbook.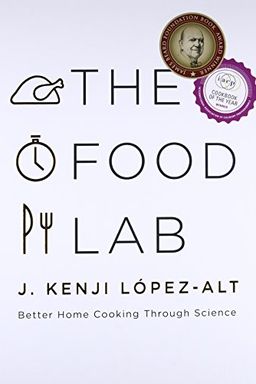 This book explores the science behind classic American dishes, offering simple techniques to achieve amazing results. With hundreds of recipes and over 1,000 full-color images, you'll learn how to make perfect Hollandaise sauce in just two minutes, transform a simple tomato sauce into multiple dishes, and create the crispiest, creamiest potato casserole ever. Discover the interactions between heat, energy, and molecules that make great food, and say goodbye to conventional methods that don't quite measure up.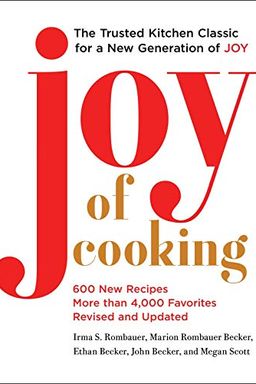 Discover the ultimate kitchen bible with over 20 million copies in print! This thoroughly revised and expanded edition of Joy of Cooking, developed by Irma Rombauer's great-grandson and his wife, features more than 600 new recipes, updated ingredients and techniques, and comprehensive information on cooking with modern tools. Find old favorites like banana bread and chocolate chip cookies, alongside new dishes like chana masala and caramelized tamarind tempeh. With a diverse array of ingredients and techniques, this cookbook is perfect for both experienced and novice cooks.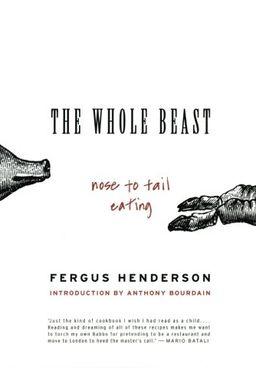 Discover a classic "foodie" must-read with recipes from innovative yet traditional chef Fergus Henderson. His motto, "Nose to Tail Eating," is reflected in dishes like Pig's Trotter Stuffed with Potato and Roast Bone Marrow and Parsley Salad. But if you're not a carnivore, there are still plenty of delicious options, like Deviled Crab and Green Beans with Anchovies. Indulge your sweet tooth with the St. John Eccles Cakes and nearly perfect Chocolate Ice Cream.
Thug Kitchen by Thug Kitchen
The Hungover Cookbook by Milton Crawford
Cook's Illustrated Guide to Grilling & Barbecue by Cook's Illustrated Magazine Editors
The Shredded Chef by Michael Matthews
The Sriracha Cookbook by Randy Clemens
Men's Health Cookbook by Adina Steiman, Paul Kita, Editors of Men's Health Magazi
Man Made Meals by Steven Raichlen
The American Craft Beer Cookbook by John Holl
Fit Fuel by Robert Irvine, Matt Tuthill
Bacon Nation by Peter Kaminsky, Marie Rama
Artisan Bread in Five Minutes a Day by Jeff Hertzberg